Is Narcissism Genetic? A Deep Dive Into Its Roots and Causes
Have you ever wondered why two generations within a family seem to have an innate tendency to be self-centered and overly focused on themselves? Is this trait something that runs in their family?
So, is being a narcissist genetically inherited? This article will tackle the big question: "Is narcissism genetic?." Simply put, can being a narcissist be inherited from parents?
We'll closely examine the roots and causes of narcissistic personality disorder (NPD) to understand whether it runs in the family. So, fasten your seatbelts as we explore the fascinating world of narcissism and whether it's hardwired into our DNA or shaped by other factors. Let's get started!
What Is narcissistic personality disorder?
Before we move to "Is NPD genetic?", let's understand what it means.
At its core, Narcissistic Personality Disorder (NPD) is a complex psychological condition that revolves around an individual's obsession with themselves and couples with a profound need for admiration and validation, say Kacel and others in their article.
Those with NPD often exhibit an inflated sense of self-importance, an insatiable desire for attention, and a lack of empathy for others' feelings.
Is narcissistic personality disorder genetic?
You might wonder, "Is narcissism genetic" or "Can narcissism be genetic"? While the answer is unclear, research suggests that both genetic and environmental factors play a role in its development. In other words, narcissism's genetic factors might contribute to its appearance, but it's unlikely to happen.
However, it's not solely determined by genes. Environmental influences, upbringing, and life experiences also shape our personalities. So, while genetic predispositions might lay the foundation, other factors also come into play to determine if someone becomes a narcissist.
What kind of childhood creates a narcissist?
You might wonder, "Can narcissism be inherited, or is it all about upbringing?" Well, it's a mix of both! While there's no "narcissism gene" per se, research suggests that the risk might increase with a family history of narcissism. But wait, there's more!
A nurturing environment that overly praises and spoils a child while neglecting their emotional needs can fuel narcissistic traits. Additionally, harsh parenting can play a part too. So, it's like a delicate dance between nature and nurture, where genetic predisposition and early life influences the steps toward narcissistic personality disorder.
Possible causes of NPD
What are the causes of narcissism?
Let's dig deeper into the causes of narcissistic personality disorder! As we've seen, genetics might pull some strings, but there's more to this complex disorder. Picture a symphony of factors at play, each contributing its melody to the narcissistic tune.
1. Genetic predisposition
Is personality inherited by offspring? It can be.
People often think and ask, "Is narcissism hereditary?" Yep, narcissism hereditary is real, and we can't be escaped it exits! There's a growing body of research suggesting that narcissism could have a genetic component. Traits like self-confidence and assertiveness could be inherited, setting the stage for NPD.
2. Childhood environment
A childhood lacking genuine emotional connections, excessive praise, or constant criticism during the crucial formative years can nurture narcissistic tendencies. Remember, parents play a pivotal role in shaping a child's personality.
Lael Stone, an educator, and counselor, delves into the profound influence of emotional literacy on parenting. Discover the power of compassion, empathy, and mindfulness in raising children as she sheds light on the importance of nurturing these qualities in this video:
3. Psychological factors
Some psychologists believe that deep-rooted feelings of inadequacy and insecurity can fuel narcissistic behavior. It's like building a grand facade to cover up a shaky foundation.
4. Social media and culture
As we're in the digital age, social media's influence can't be ignored. The constant need for validation and the pressure to showcase an enviable life can escalate narcissistic traits.
5. Coping with trauma
Sometimes, narcissism emerges as a coping mechanism for dealing with past traumas. It's like putting on a mask to cope with the scars underneath.
6. Parental modeling
Children often learn from their parents' behavior. If they observe narcissistic traits in their role models, they may emulate those behaviors, like a mirror reflecting back on what it sees.
7. Overindulgence or neglect
Extremes are never a good thing. Overindulgence and neglect can both pave the way for narcissistic tendencies, depending on how a person reacts to such experiences.
Causes of narcissistic personality disorder are like ingredients in a complex recipe, where genetics, childhood, psychology, and society all have their roles to play. So, the roots of narcissism are a mosaic, pieced together by both genetic and environmental factors to create a unique picture for each individual.
How is narcissistic personality disorder diagnosed?
Diagnosing NPD is like putting together a puzzle, combining different pieces to form a clear picture. Mental health professionals rely on a comprehensive assessment, examining behavioral patterns, personality traits, and possible underlying causes like genetic predisposition and childhood experiences.
As explained in a study, doctors use diagnostic criteria from the DSM (Diagnostic and Statistical Manual of Mental Disorders) to identify key traits of narcissism. By exploring a person's history and behavior, experts can uncover whether NPD is the driving force behind their personality dynamics.
Therapy for narcissistic personality disorder
Facing NPD head-on requires a tailored approach. Therapists often utilize psychotherapy, such as cognitive-behavioral therapy (CBT) or psychodynamic therapy, to help individuals explore their thoughts and emotions. The goal is to identify underlying causes, like childhood experiences or coping mechanisms, and develop healthier patterns.
While genetic factors may influence a person's predisposition, therapy aims to challenge and reshape their narcissistic traits, fostering empathy and self-awareness. Remember, change is possible, and with the right therapeutic guidance, individuals can rewrite the script of their lives.
Frequently asked questions
Here, we answer common queries surrounding the roots of narcissism, its hereditary aspects, and shed light on the complex interplay of nature and nurture.
Does narcissism run in families?
Absolutely! While the influence of genetics on narcissism is not fully understood, NPD indeed shows a tendency to run in families. Parents with NPD can unintentionally foster an environment that increases the likelihood of their children developing the disorder.
The interplay of genetic predisposition and upbringing can create fertile ground for narcissistic traits to take root and grow within the family dynamic.
Is narcissism developed or born with?
The origins of narcissism are a captivating blend of nature and nurture. While there might be a narcissism genetic component, NPD's development is heavily influenced by early-life experiences and environmental factors. Children exposed to excessive praise or neglect, for instance, can be more prone to developing narcissistic traits.
So, while some aspects of narcissism could be inherent, it's the interactions between genetics and upbringing that shape the personality disorder. It's like a dance between what we're born with and how life molds us along the way.
Can a child inherit narcissism?
Is narcissism genetic? Well, the possibility of inheriting narcissism can't be dismissed entirely. While the exact narcissism genetic links remain unclear, there's evidence to suggest that certain personality traits associated with the personality may have narcissism hereditary components.
However, it's vital to recognize that being a narcissist is not solely determined by genes. Environmental factors, like parenting style and early experiences, play a significant role in shaping a child's personality.
Is narcissism the parents' fault?
Partly so! A recent study by Brummelman and others suggests that parents who overvalue their children may contribute to the development of narcissistic traits, like superiority and entitlement, in their offspring. While not entirely the parents' fault, their parenting style can play a role in nurturing narcissistic behavior in children.
However, it's crucial to remember that the causes of narcissism are complex, involving a mix of genetic predisposition, parenting, and other environmental factors.
Can a narcissist destroy a family?
Absolutely! A narcissist's behavior can wreak havoc on a family dynamic. As a group of counselors point out in their article, a narcissist's relentless need for admiration, lack of empathy, and self-centeredness can lead to toxic relationships and emotional abuse. Family members may endure manipulation, gaslighting, and constant conflicts.
The destructive impact of a narcissist can fracture bonds, foster resentment, and create an unhealthy environment. It's crucial for family members to recognize the signs and seek support to protect their well-being and rebuild their lives.
At what age does narcissism develop?
Research shows that narcissism starts to emerge during late childhood, typically between ages 7-12, a critical developmental phase when individual differences in narcissistic traits begin to surface. At this age, Brummelman and others state that children can form self-evaluations that lay the foundation for narcissistic tendencies to take shape.
While genetics and environment both play roles in its development, this period marks the initial stages of self-centered behavior and attitudes in children.
Genetic or not, we need to break out of narcissism
The question of whether narcissism is genetic or hereditary remains a fascinating and complex puzzle. While there is evidence to suggest genetic predispositions, it's clear that environmental factors, especially early-life experiences, play a significant role in the development of narcissistic personality disorder (NPD).
Understanding this interplay is crucial for identifying and addressing narcissistic traits in individuals and families. If you or someone you know is struggling with narcissistic tendencies or dealing with the impact of narcissism within a family, seeking counseling can be a valuable step toward fostering healthier relationships and personal growth.
Share this article on
Want to have a happier, healthier marriage?
If you feel disconnected or frustrated about the state of your marriage but want to avoid separation and/or divorce, the marriage.com course meant for married couples is an excellent resource to help you overcome the most challenging aspects of being married.
Learn More On This Topic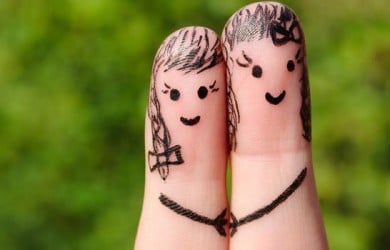 You May Also Like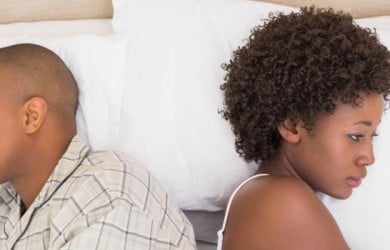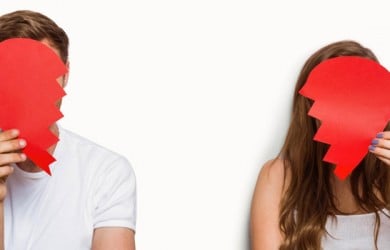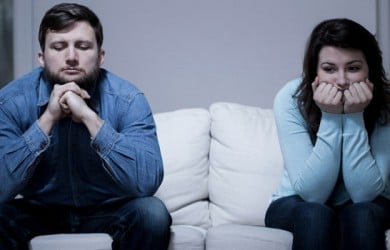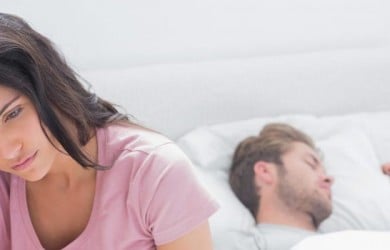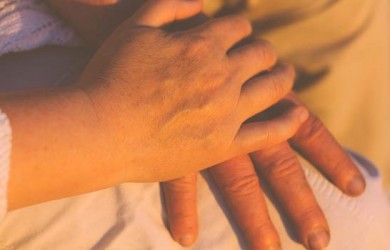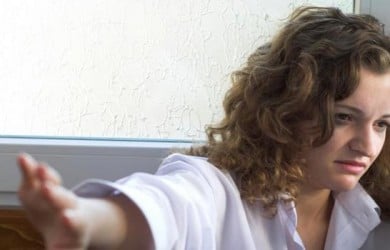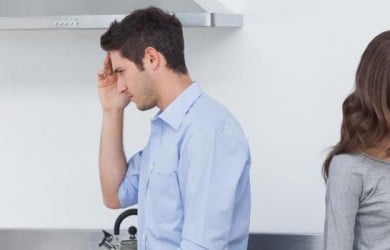 Popular Topics On Marriage Help