15 Ways How Codependency Ruins Relationships
Codependency or love addiction? Everything in life can lose balance, even love. While some dependency in a relationship can be healthy, it can quickly turn destructive.
Sadly, codependency comes with excessive emotional or psychological reliance on another person. This imbalance shows up in a range of traits ranging from being overly controlling to excessively submissive. Either way, there are many warning signs for how codependency ruins relationships.
Warning signs of a codependent relationship
Is one of you in the relationship over-reactive or obsessive? What about focusing on mistakes with poor communication? Those are some of the warning signs for how codependency ruins relationships.
Codependency is a learned behavior from childhood. Sometimes our caregivers had to overly devote themselves to someone else if they were sick or battling a substance addiction. Then again, emotional codependency can also be passed down the generations.
You might be codependent if you never learned how to set healthy boundaries or express your needs as a child. This often translates into being a people-pleaser in adult life. Other alarm bells include being overly loyal, self-sacrificing, or, perhaps counterintuitively, excessively controlling.
Relationship codependency ends up in a vicious circle where one partner is the enabler. Narcissists play that role very well because they thrive on having someone who needs them. Read this article if you find yourself constantly asking for approval.
15 signs for how codependency ruins relationships
You might be asking yourself how does codependency affect relationships? After all, if the enabler and codependent have found their rhythm, perhaps it can work? With time, codependency erodes any sense of partnership and potential growth.
1. Creates distrust and resentment
Emotional codependency can involve control patterns. This is where the codependent becomes resentful if the other one doesn't accept their advice or help. They might even use sexual attention or other favors to influence the other person.
Assuming that person isn't an enabler, this usually creates distrust. They also start feeling used and manipulated, which will push them away. This starts the vicious circle of codependency in relationships. The codependent becomes increasingly needier. So, the other one either ends up complying or pulling away completely. Either way, they're unhappy.
Related Readings: 

How To Stop Being Codependent In A Relationship
2. Jealousy
Feeding the addiction is how codependency ruins relationships.
Codependents essentially sacrifice their needs, and their world revolves around the other person. This can go to dark extremes, with the codependent shutting off the other person from friends and family. Their jealousy can go to such lengths that the person ends up complying out of fear and stress.
As therapist Darlene Lancer explains, jealousy comes from feeling inadequate. This is a common source of internal shame for codependents. Essentially, any instance of saying no in a relationship sets off the codependent into a whirlwind of shame. This can then turn into aggressive reactions against their partner.
Related Readings: 

15 Signs Of Jealousy In A Relationship
3. No self-care
At some point, people crack when focused on someone else to the extent that they deny their identity, feelings, and needs. That's how codependency ruins relationships because deep down, codependents blame the other person. They expect people to be mind-readers and to know exactly how to meet their needs.
Key symptoms of codependency can come from a lack of self-care. In fact, there's no self because codependents lose themselves in the other person. With time, the codependent can become an emotional wreck which puts their mental health at risk. This clearly puts a strain on both partners.
Watch this video to discover more about how to learn to appreciate yourself:

4. Loneliness
Codependency is hugely confusing and terrifyingly lonely. You think that your enablers are meeting your needs, but deep down, you feel empty. The worst part is that you don't see your codependency in relationships and that you're actually creating your own loneliness.
Generally, codependents suffer from deep internal shame surrounded by a gap that they're desperately trying to fill with love. If you don't love yourself, how can you expect anyone else to? So, codependents look for love in people they want to fix, but those people are usually also broken inside and resist.
Without mature communication skills, both partners struggle to be intimate. Basically, they don't know how to talk about their emotions. This throws them into the vicious circle of clinging and pushing away. The breakup that usually follows is then devastating for codependents who validate themselves through their external partners.
5. Negativity becomes the norm
The toxic dynamic that's created is how codependency ruins relationships. You might observe the people-pleaser with the narcissist or the highly sensitive needy one paired with the emotionally distant. Either way, this imbalance drives negativity.
The signs of codependency are then passive aggressiveness or silent anger. At some point, the codependent can't quite get enough from their enabler, and the blame kicks in. The friction that follows is emotionally exhausting for both people, such that nothing seems positive ever again.
Also Try:- Am I Passive Aggressive Quiz
6. Controlling traits creep in
When someone has low self-esteem, they sometimes find their worth through someone else's actions and general existence. Sadly, their attempts to help fix mistakes go too far, and they appear controlling.
They are so desperate to make the other person perfect, for their own good, of course, that they forget that humans need to accept their faults. That's how codependency ruins relationships.
It's emotionally draining to be in a friendship or a relationship with someone who can't accept you for who you are. Codependents then compensate by showing typical symptoms of codependency. That means they get too involved in your life and even appear at your doorstep or invade your personal space at inappropriate times.
7. No real intimacy
Codependents crave connection and intimacy. The very nature of their fear of abandonment and rejection means that they can never get deeply close to someone. It's a strange and horrifying paradox to live with that can never be resolved without a fundamental internal shift.
To be truly intimate with someone, you need to understand your feelings and know how to express them. Codependents never learned how to do that, which is how codependency ruins relationships.
8. Mismatched responsibilities
Codependents want to help other people so they can feel good. Essentially, people with enmeshed identities believe they are improving themselves by helping others. This can make codependents take on too much responsibility which is another cause for how codependency ruins relationships.
Again, it's a strange paradox to experience. On the surface, the codependent is doing extra things on behalf of the other person, which might seem generous. Deep down, they secretly need more thanks and more adoration than anyone can give. When these excessive and silent demands aren't met, both parties get frustrated.
Related Readings: 

Why Is Accepting Responsibilities In A Relationship Important
9. Obsessiveness and clinging
Without setting boundaries codependency, traits protect people from having to face their issues of low self-esteem. Codependents do this by clinging to their object of desire. That person then becomes an extension of the codependent's identity and esteem.
This quickly turns into obsessiveness and even martyrdom. No one wants that kind of relationship.
10. Poor communication
A clear sign of codependency is reactivity and passive-aggressiveness. As general people-pleasers, codependents struggle to say no, and they become resentful because they keep saying yes. That's another sure way for how codependency ruins relationships.
Other signs might include not being able to decide anything without their partner or being embarrassed to accept gifts. With low self-esteem, they don't feel they're worthy of receiving anything and don't know how to say thank you.
11. Drives inequality
A codependent relationship involves a giver and a taker. While this might seem perfect at first, if taken too far, it can create frustration and discontent. Of course, that doesn't mean that we don't have different skills to offer in a relationship. Nevertheless, the alarm bell should ring when the imbalance is always on one side.
If you're still unsure of where you are in the imbalance, then try out this quiz. It will give you a good idea if you're in a codependent relationship or not.
12. Encourages emotional abuse
Having someone overly attentive to you does strange things to the ego, which is also how codependency ruins relationships. After a while, the other person starts becoming distant to protect themselves or to feel even mightier. As a consequence, the codependent keeps trying harder to change them.
Codependents affect their partners by making them even more narcissistic. This naturally leads to the other one taking advantage of the codependent.
Related Readings: 

How To Recognize An Emotionally Abusive Relationship
13. Blaming
Overall, codependents want the other person to meet their needs in a way that no one can. After all, they don't even know what their needs are. This leads to blaming because codependents struggle to understand that they are in control of their happiness.
No one can give them happiness, but they keep hoping, which is how codependency ruins relationships. Ultimately, no one can live up to their expectations.
14. Manipulative
Codependency comes in many forms ranging from compliance to control patterns.
Those who tend to control can use charm and charisma to get what they want. They'll even shame people into achieving their goals while never being willing to compromise or negotiate. This can turn quite nasty, which is also how codependency ruins relationships.
Related Readings: 

How To Recognize And Handle Manipulations Relationships
15. No growth
One of the saddest parts of codependency is that both parties want to do the right thing and help each other. They simply don't know how to. So, they get caught in a cycle of hurt and pain where neither one can develop emotionally.
Even those who've persevered in marriage throughout the years, perhaps to save face in front of society, feel empty inside. As neither one can meet each other's needs, anxiety and fear grow while stress deepens.
How to break codependency routines
Codependents struggle with low self-esteem, which is often how codependency ruins relationships. It can be suffocating when people need each other so much that they can't operate outside the relationship. The good news is that we now know that anyone can change their habits by reinforcing new ones. This is thanks to brain plasticity, as biomedical lecturer Duncan Banks explains.
The first step is to accept that we have codependent or enabler habits. After that, you can actually open your mind to be curious enough to observe your habits. At the same time, you can learn about what healthy relationships look like.
This might sound strange, but as codependents and enablers, we simply don't know what normal behavior is in a relationship. Have a look at this list by mental health writer Crystal Raypole to get you started.
It's also important to not over-romanticize relationships and expect the other person to be our everything. We need friends, family, and time alone. That's why we need to learn to connect to our emotions and feelings and understand what our personal needs are.
When setting boundaries, codependency naturally decreases. That's because you discover yourself and what you want in life. With that comes self-respect and self-esteem. Although, you need to remember self-compassion, for example, these ideas. That way, you'll learn to accept yourself as you are, flaws and all.
Related Readings: 

How To Start Recovering From Codependent Relationships
Ways to stop relationship codependency
If you're still asking, "What is codependency in a relationship" think of it as an unequal situation where one person is the caretaker or the controller. The other person is left with the choice of either becoming completely detached or sitting back and enjoying the adulation. Both those approaches are equally dysfunctional.
If you want to stop the toxic patterns, you first have to understand the answer to the question "what is codependency in a relationship" and to look at the role you play. Are you the enabler, or are you the one who depends on your partner or friend? Only by accepting where we are can we even hope to change anything.
Although, this usually takes a bit of help. As counselor David Essel explains, it takes personal work, patience, and a lot of support. This can be either through individual or group therapy.
Conclusion
So, how does codependency affect relationships? It's a toxic dynamic where people don't know how to express their true feelings, nor do they have equal standing in the relationship. Over time, it creates friction and loss of love, if there ever was any in the first place.
How to break codependency takes personal work and a lot of support. This can be either through therapy or group sessions such as with Codependents Anonymous or CoDA. As a recovering codependent, it is possible. The journey is tough, but with the right support, it becomes a challenge that you never regret taking on. Then one day, you wake up actually feeling happy about yourself, despite all your flaws. That's when you know you've made it to the other side.
Share this article on
Want to have a happier, healthier marriage?
If you feel disconnected or frustrated about the state of your marriage but want to avoid separation and/or divorce, the marriage.com course meant for married couples is an excellent resource to help you overcome the most challenging aspects of being married.
More On This Topic
You May Also Like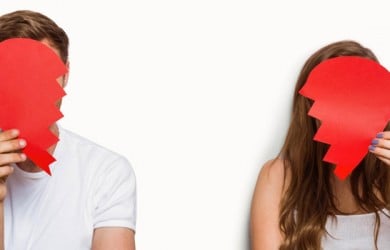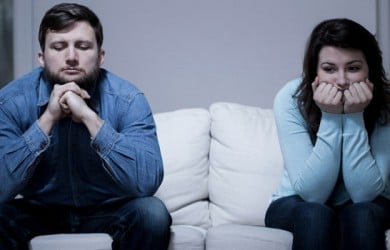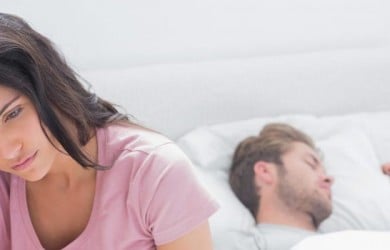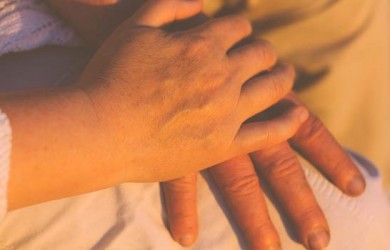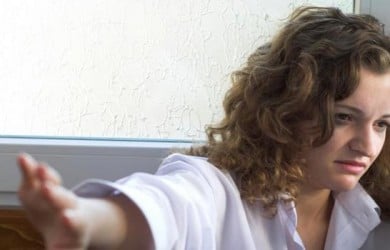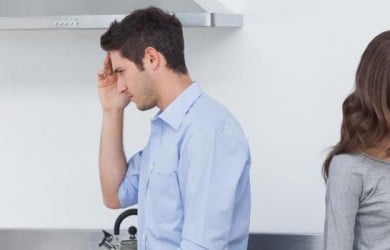 Popular Topics On Marriage Help