How to Plan a Wedding That Is a True Celebration of Love
Embarking on planning a wedding is an exhilarating endeavor filled with dreams of a perfect day. This comprehensive guide provides step-by-step insights, valuable tips, and budget-friendly advice on how to plan a wedding.
Continue reading this article, as it can help couples navigate the intricate process of creating their dream wedding while staying within their financial boundaries.
Where do I start when planning a wedding?
As you embark on this exciting endeavor, a comprehensive roadmap can guide you to orchestrate your perfect day so that you don't worry about where to start when planning a wedding.
Establish a budget, choose a suitable date and venue, and book essential vendors. Enjoy the day and design your wedding aesthetics, attire, and styling.
How to plan a wedding step by step: 37 practical tips
We have prepared a comprehensive 'how to plan a wedding guide' that provides step-by-step insights, valuable tips, and budget-friendly advice to help couples. When you plan for a wedding, it can get overwhelming.
1. Establish a clear budget
Prepare for your wedding by learning how to plan with a comprehensive budget discussion. Determine the total amount you're comfortable spending and allocate funds thoughtfully for various aspects like the venue, catering, attire, and decorations.
2. Prioritize must-haves
Selecting the perfect wedding date is a significant step. It should align with your vision, accommodate your availability, and carry sentimental value. The chosen date will be the backdrop to your love story, making it a thoughtful and meaningful decision in your wedding planning process.
3. Set the date
Selecting the perfect wedding date is a significant step. It should align with your vision, accommodate your availability, and carry sentimental value. The chosen date will be the backdrop to your love story, making it a thoughtful and meaningful decision in your wedding planning process.
4. Draft the guest list
Begin by compiling a preliminary guest list to estimate the size of your celebration. Be mindful that your guest count significantly impacts your budget and the selection of your ideal venue. Carefully curate this list, including those nearest and dearest to your hearts.
5. Select the perfect venue
Embark on a journey of research and visits to venues that harmonize with your chosen theme and can comfortably host your anticipated guest count. Confirming availability and associated costs is pivotal before making the final decision, ensuring it aligns with your vision.
6. Book essential vendors early
Ensure the availability of critical vendors like photographers, caterers, and planners by securing them as early as possible. Proactive bookings guarantee you book your preferred choices, setting the stage for a seamless and memorable wedding day.
7. Choose a theme and style
Infuse your wedding with personality by choosing a theme and style that resonates with your unique love story. This fundamental choice will influence every facet of your celebration, from décor and attire to the overall aesthetic, creating a cohesive and captivating ambiance.
8. Dress and attire
The search for your perfect wedding attire begins well in advance. Allow ample time for fittings and alterations to ensure your chosen clothing fits flawlessly, making you feel most radiant and confident on your special day.
9. Design invitations
Craft invitations that echo your chosen theme and provide guests with all the necessary details. Sending them out early ensures that your loved ones have sufficient time to RSVP, contributing to a smoothly coordinated celebration.
10. Plan the ceremony
Collaborate closely with your officiant to outline the ceremony of your dreams. Select readings, vows, and rituals with profound personal meaning, infusing your wedding with heartfelt sentiments and cherished traditions.
11. Organize the reception
Elevate your wedding reception to a level of sophistication by expertly organizing every facet. Delve into the intricate world of seating arrangements, where each placement carries significance. Select delectable menu options that tantalize the palate, taking guests on a culinary journey.
12. Create a detailed timeline
The heartbeat of your wedding day lies in the timeline of planning for a wedding. Every second, every transition, and every emotion is carefully orchestrated, ensuring a seamless journey from the heartfelt ceremony to the joyous reception.
13. Register for gifts
As you embark on this remarkable journey, invite your loved ones to participate in your joy by creating a gift registry. This thoughtful gesture simplifies the gift-giving process and infuses your celebration with a personal touch. Let your registry be a reflection of your shared dreams and aspirations.
14. Plan accommodations
Extend your warm embrace by thoughtfully arranging accommodations for out-of-town guests and yourselves if needed. Nestled in comfortable lodgings, your loved ones can fully immerse themselves in the festivities, creating treasured memories to cherish forever.
15. Consider transportation
The arrival at your wedding should be nothing short of splendid. Thus, meticulous transportation planning ensures your wedding party and cherished guests reach the venue in style and punctuality. Seamlessness in logistics fosters an atmosphere of anticipation and excitement.
16. Prepare for the unexpected
As you envision your perfect day, acknowledge that life can sometimes spring surprises. An astute contingency plan is your insurance against unforeseen circumstances. Whether it's uncooperative weather or the occasional hiccup, preparedness ensures your special day remains an unblemished memory.
17. Delegate responsibilities
Shared joy is double joy. Embrace the camaraderie of the wedding planning by entrusting various responsibilities to your circle of trust—friends and family eager to contribute to your happiness. This alleviates stress and magnifies the sense of togetherness in shaping your vision into reality.
18. Enjoy your day
Amidst the whirlwind of emotions, take a moment to inhale the magic of your wedding day.
Feel the gentle embrace of love, relish the symphony of laughter, and celebrate the profound connection you and your partner share. Your wedding day is a tapestry of moments—allowing joy to weave through every thread.
19. Capture memories
Entrust a skilled photographer with the art of preserving your cherished moments. Their lens transforms ephemeral emotions into timeless memories. Professional photography ensures that your day's exquisite beauty and profound feelings are immortalized for you to revisit and treasure.
20. Be mindful of the budget
Financial prudence is the silent conductor of your wedding symphony. Periodic budget reviews are the key to harmonious wedding planning.
Staying within the boundaries of your set economic parameters allows you to indulge in the celebration without the burden of financial stress, heralding a pleasant start to your shared journey.
21. Menu selection
As you embark on the exciting journey of menu selection, envision a culinary experience that transcends the ordinary. Collaborate closely with your caterer to curate a gastronomic masterpiece that satisfies the palate and delights the senses.
22. Personalize the décor
Elevate your wedding decor to an art form by infusing it with personal touches that encapsulate your unique love story.
Imprint every decor aspect with your personality, creating an ambiance that speaks volumes about your relationship. Each detail reflects your shared journey, from the choice of colors to the selection of centerpieces.
23. Wedding party coordination
In the intricate tapestry of wedding planning, seamless coordination with your wedding party is essential. Effective communication ensures that every wedding party member is aligned with your vision and timeline. This synchronized effort brings joy to the festivities, allowing everyone to play their part precisely and enthusiastically.
24. Rehearsal dinner planning
Before the grand crescendo of your wedding day, orchestrate an intimate prelude by planning a rehearsal dinner.
Marriage can be a gathering of close family and friends that sets the stage for the joyous celebration that lies ahead. It provides a heartfelt opportunity to savor precious moments with loved ones, deepening your connections and sharing laughter and anticipation.
25. Communication is key
The success of your wedding day hinges on open and effective communication with your vendors.
Clear and transparent dialogues ensure that every detail aligns seamlessly with your vision. Your vendors become partners in transforming your dreams into reality, and harmonious communication guarantees that their contributions enhance the tapestry of your special day.
26. Embrace traditions
Incorporate meaningful cultural or familial traditions into the celebration.
Infuse your wedding celebration with the richness of meaningful traditions that honor your cultural heritage and family legacy. These time-honored customs add depth and significance to your wedding, creating moments that resonate with profound meaning.
27. Stay organized
Navigate the labyrinth of wedding planning with precision and ease by employing organizational tools such as spreadsheets and specialized apps. These invaluable resources empower you to maintain a detailed record of expenses and tasks.
With meticulous organization, you can rest assured that no aspect of your wedding will be overlooked, allowing you to focus on the joy of the moment.
28. Plan for quiet time
Gratitude infuses your wedding with warmth and sincerity. Express your appreciation to guests and vendors through heartfelt thank-you notes, a timeless tradition that conveys your most profound thanks. By extending your gratitude, you acknowledge the contributions of those who enriched your special day, leaving a lasting impression of your appreciation.
29. Thank-you notes
Gratitude infuses your wedding with warmth and sincerity. Express your appreciation to guests and vendors through heartfelt thank-you notes, a timeless tradition that conveys your most profound thanks.
By extending your gratitude, you acknowledge the contributions of those who enriched your special day, leaving a lasting impression of your appreciation.
30. Finalize legalities
Before embarking on your lifelong journey together, ensure that all legal requirements are fulfilled for your marriage to be officially recognized. These final administrative touches symbolize the union of your hearts in the eyes of the law, providing the legal foundation for your shared life.
31. Hair and makeup
Schedule hair and makeup trials to achieve your desired look. Embark on a transformation journey as you schedule hair and makeup trials to craft your perfect bridal look. These trials are a canvas where your desired look takes shape, ensuring you radiate confidence and elegance on your special day.
32. Bridal party gifts
As you stand on the threshold of matrimony, express your appreciation to your bridal party with thoughtful gifts. These tokens of gratitude are not merely presents; they are cherished symbols of the camaraderie you share.
Each gift reflects your unique bond with your bridesmaids and groomsmen, encapsulating the love and friendship that enrich your life.
33. Incorporate meaningful details
Elevate your wedding celebration by weaving elements that narrate your unique love story. These meaningful details serve as chapters in the book of your journey together, offering glimpses into the profound connection you share.
Whether it's a symbolic motif or a carefully chosen song, meaningful details add depth and resonance to your celebration.
34. Remember your guests
Amidst the joyous whirlwind of your wedding, remember the comfort and well-being of your cherished guests.
Anticipate their needs and provide thoughtful amenities, such as shaded areas or cozy blankets, ensuring their experience is as enjoyable as yours. Extending this warmth creates an atmosphere of genuine hospitality that enhances your guests' enjoyment.
35. Plan the exit
Your wedding day crescendos with a memorable exit from the reception, an exhilarating moment of departure into your new life together.
Plan this grand finale with flair, whether a shower of petals, a sparkler-lit pathway, or a classic departure in a vintage car. This grand exit is the exclamation point to your celebration, leaving a lasting impression on all who witness it.
36. Communication with guests
Effective communication with your guests ensures a smooth and enjoyable celebration. Keep them well-informed about any updates or changes, enabling them to participate fully in your special day. Clear and timely communication fosters an atmosphere of inclusivity and camaraderie, ensuring that your guests feel valued and connected.
Watch this video to learn more about the details that wedding guests actually care about:
37. Relax and enjoy
As you journey toward your wedding day, remember it is a celebration of your love story. Amidst the planning and preparations, take moments to relax and savor the joy of the present.
Embrace the profound significance of this day, and treasure each memory you create. Your wedding is a testament to the love you share, and every smile, glance, and embrace reflects that beautiful bond.
Commonly asked questions
As you plan your dream wedding, questions are bound to arise. This FAQ section addresses common queries on how to plan a wedding, providing concise insights into essential aspects of wedding planning, from timelines to feasibility. Let's dive into the answers you've been seeking.
What is the typical timeframe for wedding planning?
Couples usually allocate 12 to 18 months for wedding planning, allowing time to secure venues, vendors, and details without haste. This duration balances careful arrangement and the excitement of bringing your dream wedding to life.
When should you begin wedding planning?
It's recommended to commence about a year before your chosen wedding date. This timeline provides ample room for venue reservations, vendor selections, and intricate arrangements. Starting early ensures a smoother planning process and allows you to secure preferred options for your special day.
Can you plan a wedding in 3 months?
While challenging, planning a wedding within three months is possible. Prioritize essential tasks such as venue, attire, and necessary vendors.
Flexibility in date selection and vendor availability is crucial. Efficient decision-making and professional assistance streamline how to plan a wedding, making your dream wedding achievable in a shorter time frame.
How long does it take to plan a wedding?
The planning duration varies based on the complexity of your vision. Elaborate weddings with intricate details typically require 12 to 18 months. Smaller, more straightforward affairs can be efficiently organized within 6 to 9 months, ensuring a memorable and well-executed celebration.
Final thoughts
You have read insights on how to plan a wedding. Whether you're beginning 18 months ahead or embarking on a 3-month whirlwind, careful steps and informed decisions lead the way. For a smoother experience, consider wedding planning courses or counseling to enhance your journey.
Share this article on
Want to have a happier, healthier marriage?
If you feel disconnected or frustrated about the state of your marriage but want to avoid separation and/or divorce, the marriage.com course meant for married couples is an excellent resource to help you overcome the most challenging aspects of being married.
You May Also Like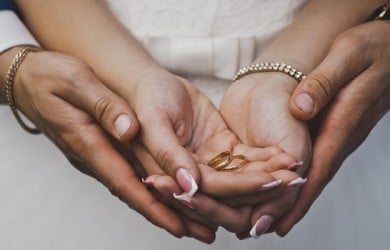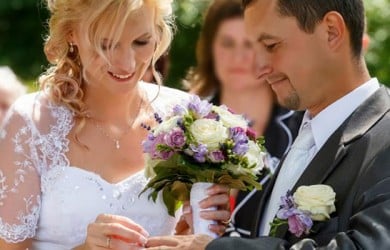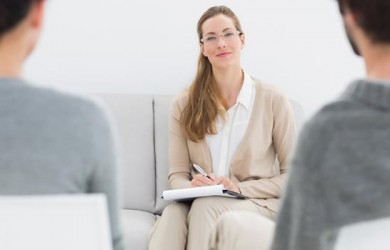 Popular Topics On Getting Married