25th Wedding Anniversary Gifts for a Joyous Celebration
A silver wedding anniversary is a very special time in a couple's life. If you know someone who is celebrating their 25th wedding anniversary, it's time to turn your mind to some special 25th-anniversary gift ideas for couples.
25 years of marriage is a wonderful achievement that speaks volumes about the longevity of the couple's relationship and their commitment to each other.
A silver wedding anniversary is a perfect time to celebrate with friends and family, including children and even grandchildren.
By the time a couple reaches their silver wedding anniversary, they already have everything they need. They certainly don't need a toast, towels, or a gravy boat!
What is the 25-year anniversary gift?
Each 5-year increment in marriage life or wedding age is specifically named. For example, that 5 year anniversary is called "wooden anniversary," the 10th year is "Tin anniversary," 15thear is "Crystal," 20th is "China," and so on.
It is traditional, but not all these specified anniversaries are given much importance. Significant ones are "silver," "golden," and "Diamond" anniversaries.
Silver wedding anniversary, also known as "silver Jubilee," is usually the very first VIP event considered, which a couple celebrates proudly.
It is the 25th year celebration event that means a lot in the life of a couple as they have spent a quarter of their 100 year life (as considered) with one another.
A 25th wedding anniversary is celebrated as an achievement for the couple or a first-ever goal completed in married life. So, a celebration is a must thing on such an occasion and exchange of gifts is expected.
What is the traditional gift for a 25th wedding anniversary?
For understanding the traditional 25th wedding anniversary gifts, it is important to know what is the symbol for 25 years of marriage.
Silver is the material traditionally used to represent 25 years of married life. This is why a 25th wedding anniversary is also called a 'silver wedding anniversary.' Even though silver is the material (or color) of the moment, it doesn't mean that any 25th wedding anniversary gifts you buy have to be silver, though.
As silver is a symbol for the 25th anniversary, therefore, the tradition says that silver must be included in the 25th-anniversary gifts.
Also, the symbolic flower is the Iris.
So what to get someone as 25th wedding anniversary gifts? And what can be the best gift for the 25th wedding anniversary for your husband or wife or a couple?
Here are some ideas for thoughtful 25th wedding anniversary gifts to get your creativity flowing.
25th anniversary and silver anniversary ideas for couples
There are many ways to celebrate a couple's silver wedding anniversary with them. Here are some of the best 25th wedding anniversary gifts for couples.
Do the couple you know often reminisce about certain happy experiences? Do they talk a lot about their honeymoon, the first place they lived together, a show they went to, or an unforgettable holiday?
The best gift ideas for the 25th wedding anniversary will remind them of their cherished memories. If he proposed just after a horse-drawn carriage ride, book them a romantic carriage ride for two.
If they loved a cruise, they went on, book a river or coastal cruise at your nearest beauty spot for their 25th anniversary. If they honeymooned in Italy, gift them a meal at a local Italian restaurant.
A themed 25th wedding anniversary gifts for her or 25th wedding anniversary gifts for him will bring back good memories and give them another chance to cherish them once more.

Often by the time couples reach their silver wedding anniversary, they don't want things to keep or receive expensive 25th wedding anniversary presents.
Sometimes simple 25th wedding anniversary gifts for couples are by far the best way to commemorate such an occasion.
Why not treat the lovely couple to a luxurious food hamper? If you happen to know of a food shop they particularly like, or one that they previously visited on a special occasion, even better.
Or if you know they love coffee, Chinese food, good wine, or even cupcakes, you can order a special hamper to suit their tastes.
There are also food subscription boxes available if you'd like to give them a food gift every month for the next three, six, or twelve months.
If the couple has a family they are close to, book a family portrait session with a local photographer as a personalized 25th-anniversary gift. You can either arrange the portrait session during their anniversary celebration or on a different day
A portrait of the couple with their kids and grandkids, if they have them, makes for an unforgettable gift that they'll treasure.
There are so many occasions worthy of remembering:

Their wedding day

The birth of their children

Family celebrations such as graduations

Special nights out at concerts or shows

Completing a course of study

Memorable trips they've taken

The birth of a grandchild
Display the photographs in a silver-colored album. Add printed backing paper, elegant stickers or stamps, or even ribbon accents to the pages for something a little extra special.
It's never too late to try new things, so why not give the gift of a new experience? Think about the things you've heard them say they'd like to do some time but never quite seem to get around to.
If they've always wanted to learn cooking or master a foreign language, gift them some classes. If you know there's a place they want to go to or a show or sporting event they want to go to, surprise them with tickets.
If the couple in question has expressed a wish not to receive traditional gifts, why not make a donation in their name?
In such a scenario, the perfect silver wedding anniversary gift idea for couples would be to choose a charity you know they support and make a donation.
Many charities will send a card thanking them for their donation (without specifying the amount).
If you'd like them to have a more formal memento, why not adopt an animal in their name? They'll receive a certificate, quite often a small gift, and regular updates.
A silver wedding anniversary is a beautiful celebration. Make it extra special with unique gift ideas for the 25th wedding anniversary that focus on experiences and memories rather than things.
Wondering what to buy for a 25th wedding anniversary? Well, how about writing their name in the stars, literally.
You can never go wrong with this amazing gift idea for a 25th wedding anniversary. You can name the star any way you wish, too, and would also get the precise coordinates and location of the star in the galaxy.
Dedicating a star to a couple is a formidable gift that would ensure that their love lives on forever.
The other best thing about this 25th wedding anniversary present is that it is very affordable. The gift also comes with a personalized message, a registration certificate that mentions the name of the star chosen by you.
A "Now" and "Then" silver photo frame
Now and then photo frames are a lovely gift for a couple married for a decade or more – especially for a special anniversary such as the silver wedding anniversary!
You'll find many lovely styles of photo frames online. Of course, the perfect choice is a silver one. Some simply have space for a "then" and "now" photograph, but why not splash out on a personalized one that includes the couples' names and their wedding date?
Place a picture from their wedding in one of the spaces in the frame, and fill the other with as recent a picture of them as you can find.
For an extra special gift, why not book them a studio portrait session so they'll have a beautiful professional picture for their "now" photograph?
The chances are that by now, the couple has everything they need for their home, so why not treat them to a memorable night out instead?
Start with a gift certificate for dinner at a restaurant you know they'll enjoy. Even better if it's a place that's special to them, such as the place they went on their first date, or where they got engaged.
Follow up with tickets to an event, show, or concert that you know they'll both enjoy. This could be anything from a concert by a favorite band, so winter ice skating in the park or an exhibition at a local museum. Don't forget a silver envelope for the tickets!
Some more gifts for couples include:
Silver sculptures

Willow Tree Anniversary Figurine

Champagne Flutes

Fleur-de-Lis-Cufflinks and Earrings

Silver Coffee Set
You can also arrange a silver-theme party for the couple.
Related Reading: Gift Ideas to Strengthen Your Relationship
Mementos of their life together
A couple who has reached their 25th wedding anniversary has a lot of memories stored up. Why not take those memories and use them to inspire a lovely gift that will pique their nostalgia?
You might get a photo album and fill it with pictures of their life together, or specifically pictures of their wedding, honeymoon, or other memorable occasions in their life.
You might include:

Copies of newspapers from their wedding date

Memorabilia about popular TV shows or movies from that time

Pictures of their wedding day

A star chart showing the sky on the day they got married

Fun reminders of their

honeymoon destination

such as a keepsake or a gift certificate to a restaurant that serves similar cuisine to their honeymoon location

An "on this day" list of significant events and/or fun trivia about their wedding date
Package your time capsule in silver paper and add a silver bow to keep with the theme.
Alternatively, buy them a digital photo frame and set it up to display pictures from all the most special moments in their life together.
Or you could order a facsimile of a newspaper page from their wedding date and frame it in an attractive golden frame. Order a personalized frame for an extra special touch.
25th anniversary and silver anniversary Ideas for her
Women, unlike men, expect a lot from men, especially on occasion.
They already expect or hope for the best ever celebration of the occasion or event, especially when it is an anniversary. So, for your lady, you must buy something that is worth much.
It must be according to your lady's wish and should display your love for her. Here are some of the suggestions for 25th wedding anniversary gifts:
1. A silver piece of jewelry
Let's start with the most apparent type of 25th wedding anniversary gift that you can buy your wife.
Women love jewelry, and so you won't go too far wrong with a piece of silver jewelry unless your wife prefers gold or some other precious metal.
If that's the case, she might like a silver keychain, a silver pop-socket for her phone or a silver pen.
2. Other jewelry
Following on from the silver idea, any jewelry is going to be a good bet for a 25 wedding anniversary gift for your wife as long as it's according to her tastes.
3. Cashmere
Cashmere is always a luxury gift worthy of giving to someone you've loved for 25 years. Just don't go near the cashmere if your wife is vegan, though.
4. Tech
Is there a tech item that your wife is waiting to buy, perhaps an Ipad, a new phone, speakers, or a Bluetooth headset? These are all great ideas for a 25th wedding anniversary gift, although they won't last forever, whereas a piece of jewelry will.
5. Handbags, wallets, and shoes
Enough said! All women will love these as a gift, and they can always be special enough for a 25th wedding anniversary gift!
As silver is a symbol for the 25th anniversary, the tradition says that silver must be included in wedding anniversary gift ideas. So, below is the list of silver anniversary gift ideas for her so that you may select a better gift for our lady.
Silver pendants or lockets

Silver bracelets having a birthstone

Photo frame made of silver

Silver jewelry with elegant designs

Flowers, specifically iris (a symbol flower for silver jubilee) with a pack of chocolates

Jewelry watch or diamond eternity band

A scent or perfume

Something that flashes back to a sweet incident of her past
Related Reading: 

Top Groomsman Gifts Ideas



25th anniversary and silver anniversary ideas for him

The gifts selection for your man depends upon his taste or liking or disliking. If you are well conscious of his choice of what kind of clothes or cufflinks, or food or perfumes he likes, you are pretty much able to find a better gift for him.
Does he like bold colors? Or if he is sober or shows off? But you might choose the best one for your best one.
Here are some 25th wedding anniversary gifts for husbands:
1. Silver jewelry
We appreciate that not all men like to wear jewelry. Since this is the traditional gift for a 25th wedding anniversary, it's well worth considering as a silver anniversary gift for him.
Maybe your husband would love a silver watch if your budget stretches to it, a chain, or even a silver keyring.
2. The latest gadget
Most men have a list of gadgets they want to try out.
So why not surprise him with one of the gadgets he'd like but probably would never buy for himself.
It's a great way to show that you listen to him and that you care.
3. An adventure experience
This is a great 25th wedding anniversary gift idea for your husband, especially if he has something that he'd like to try but never does or if he's an adrenaline junkie.
4. A pampering experience
Is your husband more of the new age sort?
If he is, why not treat him to a men's grooming day where he has facials, shaves, haircuts, massages.
You can either do this together or treat him to one which is explicitly focused on tending to men. You might need to consider getting him and a friend the male-specific treat though so he's on his own during the experience.
5. A quiet night in
If your husband enjoys quiet time at home together, why not put together a gift hamper for a quiet and relaxing night in?
Make it luxurious by including some engraved crystal glasses, or even some silver champagne flutes or a silver wine bucket.
Include some favorite beverages and some artisanal snacks such as fancy flavored popcorn, locally handmade cakes or sweet treats, or a good quality cheese board with a range of cheeses.
For an extra special touch, why not include DVDs of some movies that were released the year you both got married? Package your hamper together with silver paper and ribbons for the perfect finishing flourish.
Some other 25th wedding anniversary gifts for him are:
A special designer wristwatch and flowers

Photo frame having a lovely remarkable picture of the couple

Cufflinks

Locket or bracelet having a birthstone

A cup having names of the couple

A keepsake

A perfume or deodorant
The video below shows some beautiful and heart-warming messages for the 25th wedding anniversary. Check them out:

Takeaway
The silver wedding anniversary (25 years) is a big milestone for any couple to reach.

There are many amazing gift ideas that you can rely on for perfect 25th wedding anniversary gifts. Try out some of these ideas for an extra-special silver wedding anniversary gift that they'll never forget.
Share this article on
Want to have a happier, healthier marriage?
If you feel disconnected or frustrated about the state of your marriage but want to avoid separation and/or divorce, the marriage.com course meant for married couples is an excellent resource to help you overcome the most challenging aspects of being married.
You May Also Like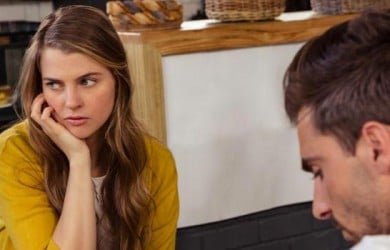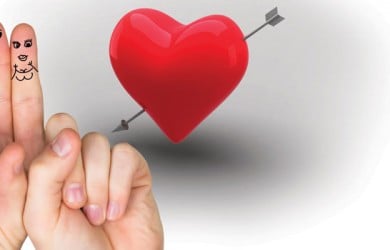 Popular Topics On Married Life