How to Plan A Virtual Wedding: A Step by Step Guide
In the wake of unprecedented times, the concept of traditional weddings has undergone a remarkable transformation. With the emergence of technology and the growing need for social distancing, virtual weddings have emerged as a popular, creative, and practical solution for couples seeking to celebrate their love amidst unforeseen circumstances.
Virtual wedding ceremony offers a unique opportunity to share the joyous occasion with friends and family, regardless of physical proximity. In this article, we will walk you through the intricacies of planning a virtual wedding ceremony, from the initial preparations to the finer details that make the day truly special.
What is a virtual wedding?
A virtual wedding is an innovative way to tie the knot while embracing the convenience of the digital realm. Unlike traditional weddings, where guests gather at a physical venue, a virtual wedding takes place entirely online and allows couples to bring their loved ones together virtually, transcending physical barriers.
The process begins with sending out wedding virtual invitations and inviting guests to join the celebration remotely through video conferencing platforms such as Zoom wedding invitations. The choice of virtual wedding venues is limitless, ranging from the couple's own home adorned with decorations to stunning virtual backgrounds.
To officiate the virtual wedding ceremony, couples can engage a virtual wedding officiant who can guide them through the vows and rituals via video call. This modern approach to matrimony allows couples to personalize their virtual wedding ceremony and tailor it to their preferences.
How does a virtual wedding ceremony work?
To get married online, the process begins with sending out virtual wedding invitations to guests, providing them with the necessary details and instructions to join the virtual celebration. Couples can choose from various platforms and technologies to host their virtual weddings, such as Zoom, Skype, or other platforms.
Virtual wedding venues can be created in the couple's own home, decorated to reflect their unique style. Alternatively, they can utilize virtual backgrounds or explore online platforms that offer virtual wedding services and settings. With a virtual wedding officiant guiding the ceremony remotely, couples can organize a successful virtual wedding.
To ensure that loved ones can be part of the experience, couples can set up a live stream of their Zoom wedding ceremony or use dedicated bridesmaids' streaming platforms. This allows guests to witness the moments and extend their well-wishes virtually, fostering a sense of togetherness despite the physical distance.
Designing a virtual wedding requires careful and creative planning and attention to detail. In the next sections, we will explore the step-by-step process of planning a virtual wedding, from the initial preparations to the enchanting moments that make the day truly memorable.
How to plan a virtual wedding: A step-by-step guide
Planning a virtual wedding can be an exciting and memorable experience that brings your loved ones together, even when physical distance separates you. Here is a step-by-step guide to help you design a virtual wedding that captures the essence of your love and creates cherished memories for all involved.
1. Set the date and create a guest list
Choose a date for your virtual wedding ceremony and create a guest list. Consider the time zones of your guests to ensure maximum participation. Send out virtual wedding invitations, including the necessary details, such as the date, time, and instructions on how to join the virtual celebration.
2. Decide on a virtual wedding venue
Decide on the virtual wedding venue that aligns with your vision and style. You can transform your own home into a stunning backdrop or explore online platforms that offer virtual wedding settings. Consider using virtual backgrounds that provide a range of themes and settings.
3. Find a virtual wedding officiant
Engage a virtual wedding officiant who can guide you through the ceremony remotely. Ensure they are comfortable with technology and have experience officiating virtual weddings. Discuss the order of events, vows, and any special rituals you wish to incorporate into your virtual wedding ceremony.
4. Plan the order of events
Work with your virtual wedding officiant to plan the order of events for your ceremony. This may include the entrance of the couple, the exchange of vows, rings, and any rituals or readings you have chosen. Tailor the ceremony to reflect your unique love story and relationship.
5. Coordinate technical setup
Test your audio, video, and internet connection in advance to ensure a seamless virtual wedding experience. Make sure your chosen video conferencing platform is set up correctly, and familiarize yourself with its features.
Still, wondering how to get married online?
Consider using virtual wedding services or specialized Zoom wedding services that offer technical support and assistance.
6. Arrange virtual wedding services
If desired, explore virtual wedding services that can enhance your ceremony. These may include live music performances, virtual photo booths, or interactive elements to engage your guests. Incorporate these services to add an extra touch of delight and engagement to your virtual wedding.
7. Plan virtual reception activities
Consider virtual reception activities to keep your guests entertained and engaged. This can include virtual toasts, interactive games, or virtual dancing sessions. Encourage your guests to dress up for the occasion and create a festive atmosphere despite the physical distance.
8. Organize a Zoom wedding live stream
Set up a Zoom wedding live stream or utilize dedicated bridesmaids streaming platforms to ensure all your loved ones can join in the celebration. Share the live stream link with your guests in advance, allowing them to participate and witness your special day.
9. Personalize the experience
Infuse personal touches into your virtual wedding ceremony. Decorate your virtual wedding venue with meaningful items, create a wedding website to share your love story, or provide guests with virtual favors to commemorate the occasion.
Consider creating virtual marriage certificates for fun, allowing guests to download and keep them as a memento.
Watch this video to learn more about whether you are ready for marriage or not:
10. Plan for technical support
Assign a dedicated person or team to provide technical support during the virtual wedding. This ensures a smooth experience for both the couple and the guests. They can troubleshoot any technical issues that may arise and offer assistance when needed.
11. Capture and share memories
Designate someone to capture screenshots or record the virtual wedding ceremony. These memories will be precious to look back on and share with those who couldn't attend. Consider creating a virtual wedding photo album or video montage to share with your guests as a heartfelt thank-you gesture.
Planning a virtual wedding requires thoughtful consideration and attention to detail. By following these steps, you can create a memorable and enchanting virtual wedding ceremony that celebrates your love, fosters connection, and leaves a lasting impression on all who attend, regardless of the physical distance.
Some commonly asked questions
In this section, we address common inquiries surrounding virtual weddings and provide answers to help you plan a memorable and engaging virtual wedding ceremony.
Are online marriages legal in the US?
Online marriages are not universally legal in the United States. The legality of online marriages varies from state to state. Some do recognize and allow online marriages, while others require physical presence and specific legal procedures. The only state in the United States that currently allows virtual marriages is Utah.
However, it is important to consult the laws of the state in which you reside or plan to get married to determine the legality and requirements for a valid marriage. Consulting with a legal professional can provide accurate guidance on the specific regulations in your jurisdiction.
How can you make virtual guests feel involved?
To make virtual guests feel involved in a virtual wedding, consider implementing interactive elements. Encourage virtual guests to dress up and share their good wishes through chat features or live video interactions. Incorporate virtual toasts, interactive games, or virtual dancing sessions to engage attendees.
Create opportunities for virtual guests to participate in the ceremony, such as reading a poem or offering a virtual toast. Utilize breakout rooms or dedicated virtual platforms for smaller group interactions. By providing avenues for engagement and interaction, virtual guests can feel connected and involved in the special day.
Final takeaways
Planning a virtual wedding opens up a world of possibilities for couples to celebrate their love and commitment in a unique and meaningful way. By following the step-by-step guide outlined in this article, you can successfully design a virtual wedding ceremony that brings your loved ones together.
Remember to personalize the experience, utilize virtual wedding services, and engage your virtual guests to create a truly immersive and inclusive celebration. As you embark on this new chapter, consider complementing your virtual wedding with this marriage preparation course to strengthen your bond and lay a strong foundation for a lifelong partnership.
Share this article on
Want to have a happier, healthier marriage?
If you feel disconnected or frustrated about the state of your marriage but want to avoid separation and/or divorce, the marriage.com course meant for married couples is an excellent resource to help you overcome the most challenging aspects of being married.
You May Also Like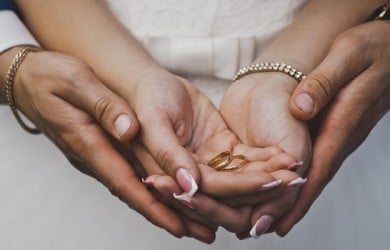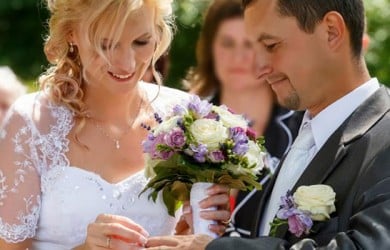 Popular Topics On Getting Married