How Much Does the Average Honeymoon Cost?
Embarking on a honeymoon is thrilling, but understanding the average honeymoon cost can be puzzling. Join us as we delve into the financial intricacies of curating your dream post-wedding escape, exploring factors that shape expenses, and uncovering savvy strategies for a memorable journey.
What influences the honeymoon cost?
The average honeymoon cost is influenced by many factors that collectively shape the overall expenditure.
Key influences include the chosen travel destination and its associated expenses, accommodation preferences ranging from budget to luxury, the average length of honeymoon, planned activities and excursions, and personal choices regarding dining, entertainment, and indulgences.
Additionally, seasonal variations and the time of year can impact the average cost of a honeymoon, with peak travel seasons often resulting in higher honeymoon prices. All these elements combine to create a unique financial portrait of each couple's cherished post-wedding getaway.
The concept of the average honeymoon cost
Defining the concept of the average honeymoon cost is a nuanced endeavor. It encompasses a spectrum of possibilities, ranging from budget-conscious to luxurious indulgence. Averages are influenced by diverse factors such as travel destinations, accommodation preferences, activity choices, and personal spending habits.
While it provides a general guideline, individual couples' tastes and unique options significantly shape the final cost. As such, an average cost for a honeymoon is a starting point, offering insight into the potential range of expenses couples might encounter while planning their romantic post-wedding getaway.
Breakdown of honeymoon costs
Embarking on a honeymoon is a journey of love and discovery, and understanding the breakdown of costs is essential for crafting a memorable experience. Here's a comprehensive look at the various components that contribute to the average honeymoon cost of your dream post-wedding escape.
1. Travel and accommodation
Wondering how much does a honeymoon cost?
The foundation of your honeymoon budget rests on transportation and lodging—whether economy or business class, flights can significantly impact the average cost of a honeymoon. Opting for a luxurious resort or a cozy boutique inn will shape your accommodation expenses.
Proximity to attractions and the level of comfort you seek to play pivotal roles in determining where your funds are allocated.
2. Activities and excursions
Enrich your honeymoon with unforgettable experiences. Activities like sightseeing tours, spa treatments, and adventure excursions add vibrancy to your journey.
Whether exploring ancient ruins, enjoying water sports, or embarking on a cultural discovery, each activity contributes to the overall cost. Tailoring your experiences to match your interests and desires adds an element of personalization to your budget.
3. Meals and dining
Savoring the local cuisine and dining experiences is integral to any honeymoon. The cost of meals can vary depending on your dining preferences.
From candlelit dinners on the beach to sampling street food, your culinary choices significantly impact your overall expenditure. Exploring local flavors and enjoying fine dining contribute to your romantic escapade's memorable moments.
4. Miscellaneous expenses
Unforeseen expenses can emerge in your honeymoon length and stay. Setting aside a budget for souvenirs, tips, and unexpected costs ensures you're prepared for surprises. Whether purchasing souvenirs to commemorate your journey or tipping service staff for exceptional experiences, these incidental expenses should be factored into your overall budget.
If you are wondering, "How much do honeymoons cost," remember that it requires thoughtful planning and consideration of your priorities. Allocating funds based on your preferences ensures a harmonious balance between various aspects of your honeymoon.
Whether you're seeking luxury or simplicity, crafting a budget that aligns with your aspirations paves the way for a romantic and stress-free post-wedding getaway.
4 top honeymoon destinations and their costs
Embarking on a honeymoon is a journey of love and discovery, and choosing the right destination plays a pivotal role in curating your dream post-wedding escape.
Here's a captivating exploration of top honeymoon destinations and the associated costs, helping you make an informed choice for an unforgettable experience. It can help you understand "How much to spend on honeymoons."
Remember, similar to how much you should spend on vacation per year, your honeymoon, too, depends on your preference.
1. Bali, Indonesia: Affordable luxury
With its idyllic beaches and rich cultural tapestry, Bali beckons as an affordable luxury paradise. Accommodation options range from budget-friendly guesthouses to luxurious villas catering to diverse preferences.
Indulge in spa treatments, explore lush landscapes, and relish local cuisine without breaking the bank. Bali offers an enchanting blend of relaxation and adventure at a fraction of the cost of other high-end destinations.
2. Paris, France: Romantic extravaganza
The City of Love exudes unparalleled romance with its iconic landmarks and charming ambiance. However, a Parisian honeymoon comes at a premium. Luxurious hotels, gourmet dining, and cultural experiences increase the average honeymoon cost.
While indulging in the Eiffel Tower's splendor and savoring croissants in quaint cafés, be prepared for an opulent escape that promises to etch lifelong memories.
3. Santorini, Greece: Celestial splendor
Santorini's breathtaking vistas and azure waters create a celestial setting for honeymooners. However, its allure comes with a price. The island offers a range of accommodations, from boutique hotels to luxurious resorts perched on cliffs.
While the panoramic views and romantic sunsets are unparalleled, couples should budget for the premium cost of enjoying this Grecian paradise.
4. Phuket, Thailand: Exotic elegance
Phuket presents an exotic haven with various experiences catering to different budgets. Choose from lavish beachfront resorts to charming boutique lodgings. Enjoy affordable local cuisine and explore vibrant markets.
The island's affordability, captivating landscapes, and cultural richness make it an appealing choice for couples seeking an exotic yet budget-conscious honeymoon.
Selecting the perfect honeymoon destination involves aligning your preferences with your budget.
Whether you aspire for affordable luxury, opulent romance, celestial charm, or exotic elegance, these destinations offer distinct experiences tailored to your desires. Each choice presents an opportunity to craft a memorable post-wedding escape that resonates with your unique love story.
5 tips to save on your honeymoon cost
Here are five practical tips to make the most of your post-wedding escape:
1. Plan ahead
Early preparation is your ally in securing budget-friendly deals. Research and book your flights and accommodations well for discounted rates. Consider off-peak travel times for potential savings. Planning early grants you peace of mind and allows you to allocate funds more effectively.
Watch this video to learn how to plan a vacation:
2. Off-season travel
Embrace the allure of off-peak seasons. Traveling during less popular times ensures fewer crowds and offers potential discounts on flights, accommodations, and activities. You can relish intimate moments and explore your destination without the tourist rush, making your experience more personalized and cost-effective.
3. All-inclusive packages
Opting for all-inclusive packages simplifies your budgeting process. These comprehensive offerings often cover accommodations, meals, activities, and sometimes flights.
Knowing the total cost upfront allows you to make informed decisions and avoid unexpected expenses. These packages are available at various prices, catering to different budgets while ensuring a worry-free escape.
4. Local experiences
Immerse yourself in authentic local experiences that won't strain your wallet. Engage with the destination's culture by exploring markets, enjoying street food, and participating in community activities. These cost-effective adventures provide a genuine taste of the locale and create lasting memories that enhance the romantic atmosphere of your honeymoon.
5. Use travel rewards
Leverage your credit card points, frequent flyer miles, and loyalty program rewards to unlock substantial savings. These accumulated benefits can be applied to flights, accommodations, and upgrades.
Research and understand the terms of your rewards program to make the most of your points, allowing you to enhance your honeymoon experience without inflating your budget.
Crafting an enchanting and budget-friendly honeymoon is entirely feasible with these strategic tips. By planning, embracing off-peak travel, considering all-inclusive packages, immersing yourself in local culture, and maximizing travel rewards, you'll minimize expenses and amplify the romance and enjoyment of your post-wedding getaway.
Commonly asked questions
Remember, having your dream honeymoon is possible without compromising your financial aspirations. Let us look at some frequently asked questions further on this topic.
Who pays for the honeymoon?
The responsibility for funding the honeymoon can vary based on cultural norms and personal preferences. Traditionally, the couple's families or the newlyweds themselves cover the costs. Modern trends see couples discussing and deciding on the financial arrangement that aligns with their circumstances and desires.
What percentage of the wedding budget goes toward the honeymoon?
The wedding budget allocation to the honeymoon varies, but it's common for couples to designate around 10-15% of their overall budget for this romantic getaway. Flexibility is critical, as preferences and priorities differ, allowing couples to customize their budget distribution according to their wishes.
How do couples pay for their honeymoons?
Couples finance their honeymoons through diverse avenues. Some save over time, while others use monetary gifts from the wedding or contributions from family and friends. Credit card points, crowdfunding, and wedding registries for experiences or contributions also serve as creative ways to fund this cherished post-wedding escape.
How early should couples start planning their honeymoon?
Couples should begin planning their honeymoon 6 to 12 months before the wedding. This time frame allows for research and booking flights, accommodations, and activities at advantageous rates. Early planning ensures a broader range of choices and reduces the stress associated with last-minute arrangements.
What's the best way for couples to save money on their honeymoon?
Couples can save money on their honeymoon by researching deals and discounts, opting for off-peak travel, considering all-inclusive packages, booking in advance, and prioritizing experiences over extravagance. Smart budgeting, utilizing rewards, and engaging in cost-effective local activities also contribute to a memorable yet budget-friendly post-wedding getaway.
In conclusion
Understanding and managing average honeymoon costs is vital for crafting a memorable post-wedding escape. Planning, exploring affordable destinations, and utilizing intelligent saving strategies empower couples to create cherished moments within their budget.
Consider financial counseling or courses to enhance financial harmony for a harmonious start to married life.
Share this article on
Want to have a happier, healthier marriage?
If you feel disconnected or frustrated about the state of your marriage but want to avoid separation and/or divorce, the marriage.com course meant for married couples is an excellent resource to help you overcome the most challenging aspects of being married.
Learn More On This Topic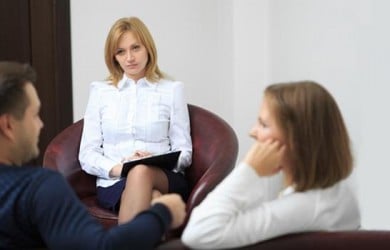 You May Also Like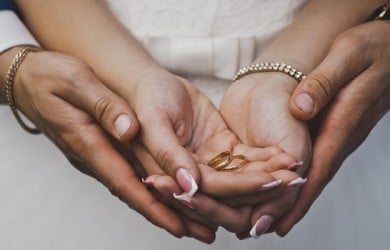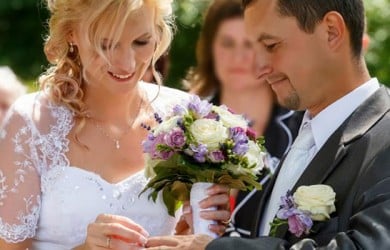 Popular Topics On Getting Married