50+ Unique Fun Date Ideas so You Never Get Bored Again
Going on dates with your partner is important because it helps to spice up the relationship and increase intimacy. But constantly going to dinner and seeing a movie can get boring.
If you want a memorable date with your partner, then it's time to get creative. So instead of blindly searching for couples activities near me, here are some fun date ideas to get you started.
50+ Fun date ideas so you never get bored again
1. Have an adventure
Surprise your partner with a fun trip. Do not restrict yourself to mundane activities but be adventurous with the person you love. Try scuba diving and if you don't like water activities, hiking and spending time in nature is another option.
Related Reading: 

70 Adventurous Date Ideas For Couples

 
2. Plan a picnic
Prepare a food basket, lay on the grass in a park, and enjoy a simple picnic with your partner. A date mustn't be extravagant before it can be enjoyed. A picnic allows you to spend time with your date and have a meaningful conversation.
3. Karaoke date night
Fun date ideas include a night at a karaoke bar, and the best part is that no one cares if you are singing out of tune. Karaoke can calm your nerves and allow you to have a great time with your date. After all, you will be too busy singing and dancing to worry about anything else.
4. Dancing date night
Dancing is a great way to get to know someone and avoid awkward small talk. Going dancing with your date is also a way to ensure your date has fun. Dancing can also lead to increased intimacy between you and your partner.
5. Build a blanket fort
Step out of the box of appropriate fun date ideas and gather the pillow and blankets in your home. Build a blanket fort that can be decorated with Christmas lights. Then, you and your date can settle on watching a movie or telling each other scary stories.
6. Art project date
Take a pottery class or an art class. Creating perfect art is not the goal; having fun with your date is. You don't have to be tense while doing it or expect to become the next Leonardo da, Vinci. Just relax and have fun.
7. Restaurant tour
Who made the rule that you must dine at one restaurant for a date night? Instead, pick a restaurant for drinks and appetizers and finish off in another restaurant with the main course. However, both restaurants should be close to each other; this allows you to walk and get to know your date.
Related Reading: 

Romantic Date Night Ideas Without Breaking Your Wallet
8. Attend a festival
Any upcoming festivals in your city? If so, that is a great way to spend time with your date. Festivals are always fun, and you have access to good food and music and is a fun date idea for couples.
9. Get a date night box
A date night box contains snacks and games. It is recommended if you want to stay indoors with your date. It allows you to have an alone and fun time with your date.
10. Cook together
One of the best couple's date night ideas is cooking. Cooking with your date can be fun and help eliminate the awkward stage of not knowing what to say. You can open a bottle of wine and enjoy a light conversation while you cook with your date.
11. Visit a theme park
Visiting an amusement park is a great day date idea. Have a fun time with your date on a roller coaster, or win your date a teddy bear by playing any games available at an amusement park. This date idea is bound to leave you and your date happy.
12. Go karting
Visit a go-kart race track and have a swell time bumping into your date, carefully, of course. You can also race with your date, which creates a friendly competition.
13. Go stargazing
Visiting a planetarium is an excellent option if you don't have a telescope. Stare at the night sky's beauty and identify the stars with your date. This can build intimacy and closeness between you and your date.
14. Talk a walk at the park
Visit a state park and have a walk with your date. This will allow you to get to know each other and spend time in nature.
15. Go biking
You can rent bikes and ride along beautifully mapped-out routes. Have a friendly competition with your date, or share meaningful conversation while biking.
16. Go sailing
Enjoy the open waters with your date, and there is no law against going for a swim if you feel like it. However, don't forget to carry snacks, drinks, games, and even music.
17. Movie night
Stay indoors and pick out a great movie; it can be either horror, comedy, or action. Something that makes you or your date laugh or screams in horror.
18. Try archery
Put your archery skills to the test. Compete with your date and figure out the best archer between both of you. This date doesn't require a lot but is exhilarating and definitely fun.
19. Visit a theme restaurant
Visit a themed restaurant, and it's a bonus point if they serve different ethnic cuisines. So you can try out new food with your date and create memorable experiences.
20. Go for a hot air balloon ride
This definitely takes home the trophy as one of the best creative date ideas. Take your date on an extraordinary date by exploring the sky. A hot air balloon ride is something they are unlikely to forget and will definitely put a smile on their face.
21. Watch a game
Get your date tickets to a football game or base ballgame if your partner is a sports enthusiast. Your partner will appreciate it, and sharing this experience with your date will be memorable.
Related Reading: 

35 Fun and Romantic Games for Couples

 
22. Dinner boat cruise
What's more romantic than a dinner on the ocean? Take your date for a moonlight cruise and have a meaningful conversation with them.
23. Candlelight dinner
A great example of a romantic date night idea is a candlelight dinner. You can have dinner in the comfort of your home, light candles, and listen to good music. This will give you the privacy you desire and help you focus on your date without distractions.
24. Mini golf
Are you looking for couple date ideas? Then mini golf is a perfect option. Mini golf is a fun and great way to connect with your date. The best part is you don't need to be an expert to get the best out of this sport.
25. Drive-in theater
Spend the night under the stars watching a great movie with your partner. This date idea is romantic and allows you to get cozy with your date.
26. Aquarium date
You can fill those awkward silence when you have run out of things to talk about by admiring the sea creatures. You don't have to worry about what to wear; you are free to dress casually.
27. Go camping
Unwind with your partner for a day or two by spending time in nature. Camping is a great way to have some alone time with a loved one, bond with them, and get to know them more.
28. Go for a drive
Driving can help relieve stress if you enjoy it. You can take your date for a short drive, wind the windows down, play some music, and sing out loud. Then, take a break in the middle, order some take-out, and park in a place with beautiful scenery.
29. Go shopping
This doesn't only entail visiting extravagant shops but also involves vintage shops. Explore a mall, visit a record store, and pick out music with your date. This will give you more insight into your date and help you get to know them.
30. Visit a museum
If your partner loves art, then a museum is a great idea. This is because there will be no shortage of things to talk about, and you get to show off your knowledge of art.
31. Get tickets for a comedy show
What better way to ensure your date night ends with laughter? A comedy show, of course. After all, laughter is the best medicine, and it draws people together, which is the whole purpose of a date night.
32. Have a spa date
Spend a day unwinding with your partner. You can easily book a couple massage and other self-care treatments.
33. Explore your city
Fun couple dates involve exploring your city. Our day-to-day activities sometimes prevent us from seeing the beauty around us. Be tourists in your city for a day and visit places you have never been to. Take your date around your city and immerse yourself in its culture and food.
34. Go to a concert
What better way to have fun and connect with your partner if not through music? Pick an artist you both like and have the time of your life dancing at a concert. It doesn't have to be a globally recognized artist; you can have as much fun at a concert by a local band.
35. Extreme sport
This is recommended if both you and your partner enjoy it. Then, you can settle for skydiving, bungee jumping, snowboarding, and even cave diving. Engaging in extreme sports with your partner can help you create once-in-a-lifetime memories.
36. Horseback riding
Horseback riding is perfect if you are looking for something calm yet fun. Just visit a stable, and you can decide to take classes if you enjoy the experience. In addition, it will be a great bonding activity for you and your partner.
37. Go bowling
There is nothing like friendly competition to increase the stakes and get the adrenaline rushing. This date idea also prevents awkward silence and a lack of things to discuss. Instead, you can focus on bowling and having fun with your partner.
38. Roller skating
Roller skating doesn't require a lot of expertise, nor is it expensive, but it's a fun way to spend time with your date. Whether it is from falling or performing dance routines on your skate, you are sure to leave the rink with a smile on your face.
39. Visit the beach
Summon your inner child and spend time chasing waves with your partner on the beach. But, of course, having a picnic on the beach is also a great idea, and you can end the day by hunting for some seashells.
40. See a play
Seeing a play with your partner is a magical experience. You can also discuss the play afterward, which gives you an opening into their minds and perspectives on certain things.
41. Take a class together
What better way to connect with your partner than learning a new skill together? You can take a dance or a cooking class together, whatever activity you pick, ensure you are both interested in it.
42. Volunteer together
Volunteer at a shelter or a food kitchen together. This will give you both the opportunity to help your community and get to know each other.
43. Play a sport with your partner
Pick a sport you can both enjoy, which is a way to exercise and build a connection with your partner. Then, you can settle on running or tennis.
44. Create a time capsule
Put all mementos from the relationship, such as pictures, receipts, and even letters, in a time capsule and bury it. This will show that you both are committed to the relationship.
45. Create a bucket list
Create a list of things you both want to do together, such as taking a trip or taking a photography class. This also shows that you are working towards a future with your partner.
Related Reading: 

15 Things Every Couple Should Do Together

 
46. Create a scrapbook
Pictures tell a thousand words and are a great way to store memories. Create a scrapbook with your partners that contains wonderful and happy memories. If you don't know how to create a scrapbook, then this video is perfect for you
47. Paint the house
Have you been thinking of painting the house for years? Invite your partner and splash some paint on the walls and them. Engage in a meaningful conversation as you beautify your living space.
48. Take a yoga class together
Take calming and stretching exercises with your partner. This is a fun way to stay healthy and keep the intimacy in the relationship.
49. Watch the sunset
Take a walk or sit on a park bench and watch the sunset. You can also carry along some food and spend the rest of the evening with your partner.
50. Wine tasting
Take a trip to local wineries and spend the day tasting different types of wine available. This is a fun and unique date idea for couples.
51. Binge-watch a TV series
Grab many snacks, turn on the TV, and cuddle throughout the night. This is a romantic date idea and gives you the privacy you need with your date.
Takeaway
Fun date ideas need not be expensive or extravagant. Instead, select any date ideas listed above that are perfect for you and create memories with your partner.
Share this article on
Want to have a happier, healthier marriage?
If you feel disconnected or frustrated about the state of your marriage but want to avoid separation and/or divorce, the marriage.com course meant for married couples is an excellent resource to help you overcome the most challenging aspects of being married.
More On This Topic
You May Also Like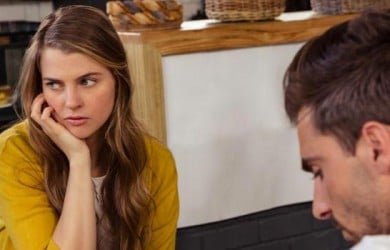 Popular Topics On Married Life