What Is Promiscuity in Marriage?
Promiscuity is one of the concepts in sexual relationships that people often mistake for other terms like infidelity, etc. When it comes to answering the question of what is promiscuity, it refers to the act of having sexual relationships with several people.
In this article, you will learn about promiscuity and the common reasons why married couples may even engage in this act. You will also know about some of the effects of human sexual promiscuity and the common examples or forms of promiscuity.
What does promiscuity mean in marriage?
Concerning the question what is promiscuity, it refers to the state of having many sexual partners and is not restricted to the person's primary spouse. Some common examples of promiscuity are one-night stands, sleeping with people of different genders, having multiple partners at the same time, etc.
One of the reasons why promiscuity happens in marriage is when a person's primary partner does not give them the needed sexual satisfaction. Another reason might be when they don't get the required level of affection and care from their partners.
To have a broader view on what sexual promiscuity means, check out this article by Paul Gladden and Amanda Tedesco titled Sexual Promiscuity. In this study, you will see some common traits of people who engage in promiscuity.
5 reasons why promiscuity happens in marriage
When it comes to the question of what is promiscuity, it cuts across different situations and reasons. People can be promiscuous for several reasons, and you will see some common ones.
1. You are not physically satisfied with one sexual partner
When it comes to sexual promiscuity, one of the reasons is when a partner does not feel satisfied having only one sexual partner. They might crave to have more than one sexual partner so that they can satisfy their needs.
Such people may wonder what it feels like to have one person that satisfies them sexually. In some cases, they might not be emotionally linked to more than one sexual partner but don't mind exploring sex with different people to achieve physical satisfaction.
2. You just left a monogamous marriage
Another angle to help understand promiscuous meaning is when an individual just exited a monogamous relationship and wants to enjoy their singlehood. Some of them might be open to exploring their sexual fantasies with different people without necessarily getting emotionally attached to them.
They might not be open to entering a relationship anytime soon because they want to savor the experience of being single for some time. Some may not be ready to be committed to anyone because they need their space and sexual freedom.
Related Reading: 

Serial Monogamy in Marriage: Definition, Signs & Causes
3. Your partner does not show love and affection
Some couples do not receive the desired level of love and affection from their partners, which leaves them sad and bored in their marriages. This is why some of them may undertake activities that they feel are good for them.
When it comes to promiscuous meaning, it can be defined from the standpoint of when a partner decides to look for other sexual partners because their primary partner doesn't fulfill their emotional needs.
Hence, when they begin to get that feeling of lack of love and attention, they might consider using promiscuous sex with other people to fight off that feeling.
4. You are not sure of your sexual identity
When it comes to answering the question, what promiscuity is, it becomes easier to understand when you know why it happens in marriages. One of the reasons why promiscuity may happen in a marriage is when they are curious about their true sexual identity.
This skepticism or doubt might make them open to trying out different sexual partners to establish the truth about their sexual preferences. So, even though they have a sexually fulfilling relationship, they might want to satisfy their curiosity by trying out different sexual partners.
5. If your partner cheats
Another reason why promiscuity may happen in marriage is when one party cheats and the other spouse wants to take revenge on them. In understanding the question what is promiscuity, the definition could depend on the context under which it happens.
Some partners may decide to have multiple sexual partners when they discover that their spouse has not been faithful. Usually, such decisions might be taken impulsively because they didn't know how to handle the situation when they discovered their partner was cheating on them.
Watch this video on how to deal with a cheating partner:
5 effects that come with human sexual promiscuity
When it comes to the meaning of what is promiscuity, some people might see it as a means to fulfill their sexual needs, amongst other reasons. However, it is important to learn about the possible effects of human sexual promiscuity so that you can make the right decisions when it comes to sex.
1. Physical Health risks
Different research studies, like the English Longitudinal Study of Ageing, have shown that people with a high number of sexual partners are more susceptible to contracting sexually transmitted infections.
According to this research, people with several sexual partners risk developing different cancer types like cervical cancer, penile cancer, mouth cancer, prostate cancer, penile cancer, etc.
The study also showed that sexual promiscuity could increase the chances of contracting HIV/AIDS. Other STIs may be contracted through sexual promiscuity, like HPV, Genital Herpes, Gonorrhea, Syphilis, Pubic Ice, Trichomoniasis, etc.
2. It affects the marriage dynamics
When it comes to what is promiscuity, one of the effects that come with it is how it affects the marriage dynamics. If a partner is involved with multiple sex partners, it can affect the relationship with their primary partner.
They might no longer feel the need to spend time with their partner because there are other people in their lives. Additionally, the promiscuous partner may not want to tell their spouse about everything happening in their lives. In marriage, promiscuity definition can also be explained through how it affects spouses when one party has multiple sexual partners.
3. It can make the affected partner depressed or anxious
When promiscuity occurs in marriage, the affected spouse may become anxious or depressed. This means that they might not know what their partner thinks of them because they have other people whom they are sexually linked with.
Some of them might begin to blame themselves for their partner's inactions, making them anxious or depressed. They may even feel that they are not good enough, which can make them develop low self-esteem and a decline in their confidence level.
To learn more about the connection between multiple sex partners and anxiety, depression, etc., check out this study by Sandhya Ramrakha and other authors. You will learn how people with a high number of partners are likely to experience depression and anxiety.
4. Financial consequences
Understanding the effects of promiscuity can help you understand the question what is promiscuity. When a married partner is involved in a promiscuous relationship, they would have more financial commitments depending on the number of sexual partners involved.
They will need additional funds for date nights, gifts, hotels, vacations, etc. If they happen to divorce their primary spouse, they will still spend a substantial amount of money to reimburse their partner.
In the event of promiscuity in marriage, couples might have to sign in for marriage counseling which will require them to spend more money during therapy sessions.
Related Reading: 

How To Avoid Financial Problems in Your Marriage
5. It affects the children and family
Even though promiscuity in marriage might have some benefits, it can affect the children and family in the long run. Based on the sexual promiscuity definition, the promiscuous partner might not have a good relationship with their children and other members of the family.
The children may not have respect for their promiscuous parents, and some of them may end up behaving like them when they become adults. Similarly, the children might blame the affected partner for pushing their spouse to get sexually involved with multiple partners.
What are common examples of promiscuity?
To understand more about what promiscuity means, it would be helpful to look at some of the common examples in which it occurs.
1. Many sexual partners
When it comes to knowing more about what is promiscuity, it involves having multiple sexual partners. This could mean that the individual has several partners at the same time or more than one sexual partner over a period. In some cases, promiscuous individuals with multiple partners might not be emotionally linked to them.
While some of them might conveniently maintain a romantically committed relationship with their sex partners apart from their primary spouse. People with multiple sex partners are more likely to contract diseases than those who stick to one partner.
In this research study by Sarah E Jackson and other authors, you can access near-accurate data on the lifetime number of sexual partners that older adults are likely to have. This study was collated by sampling 3054 men and 3867 women who were around 50 years old.
Related Reading: 

12 Zodiac Signs Sexual Compatibility With Their Individual Sexual Styles
2. One-night stands
Engaging in a one-night stand is another example of the promiscuity definition. It is a sexual encounter between two or more individuals with the expectation that there will be no further relations between them.
Some people might opt for a one-night stand, especially when they want to take a break from their partner and try out other bodies. They may want to fulfill their deepest or darkest sexual fantasies that their partner cannot provide. When an individual is involved in a one-night stand, it can be termed as infidelity, irrespective of what benefits they are looking to gain from it.
3. Sleeping with people of various genders
Another example that may help you understand the sexual promiscuity meaning is when the individual sleeps with different people irrespective of gender or sex. In most cases, people involved in this are either Pansexuals or Bisexuals.
Pansexuals are sexually and emotionally attracted to people irrespective of their genders. However, this does not mean that they are attracted to everyone.
On the other hand, people who identify as bisexuals have a romantic or sexual attraction to people of the same and different genders. Pansexuals are attracted to all genders, while Bisexuals are attracted to several genders.
Related Reading: 

Can Sleeping Apart Improve Your Sex Life?
4. Friends with benefits
When it comes to understanding what is sexual promiscuity, friends with benefits is a common example of what it means.
Friends with benefits are two individuals who sensually enjoy each other without being involved in a serious relationship. This means that a married promiscuous partner can have different friends with benefits with whom they engage in sexual activities. Being friends with benefits comes with no relationship baggage except sex.
5. Online dating/hookup
Another common example of promiscuity is Online dating or hookup, which is one of the most recent forms of promiscuity that married couples may engage in. Online dating is sometimes called internet dating, and it is a common practice of searching for a sexual or romantic spouse on the internet.
If a married couple engages in online dating/hookup, they might be looking for someone else to fulfill their sexual or romantic needs. When people meet online through different dating platforms, they usually find a way to meet each other physically.
FAQ
How does promiscuity affect a woman?
Promiscuity may have its benefits and downsides regarding how it affects all genders. For example, when a woman has multiple sexual partners or she is sexually involved with several people, it can affect her from focusing on her career and other important aspects of her life.
For some women, it might affect their ability to get sexually satisfied in the long run due to their sexual involvement with several individuals.
Conclusion
After reading this article, you now have a good idea of the answer to the common question what is promiscuity. Additionally, you may better understand why some couples may engage in promiscuity even when they are married and the regular effects of their actions. You can see a relationship counselor or take a related course to learn more about this relationship concept.
Share this article on
Want to have a happier, healthier marriage?
If you feel disconnected or frustrated about the state of your marriage but want to avoid separation and/or divorce, the marriage.com course meant for married couples is an excellent resource to help you overcome the most challenging aspects of being married.
More On This Topic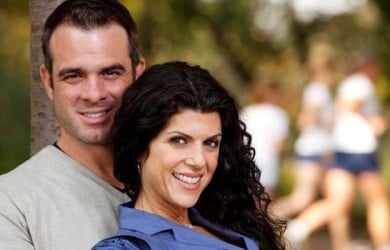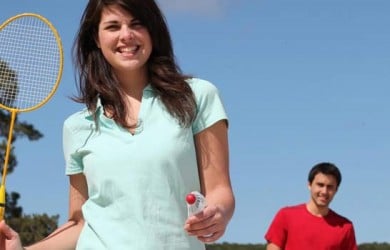 You May Also Like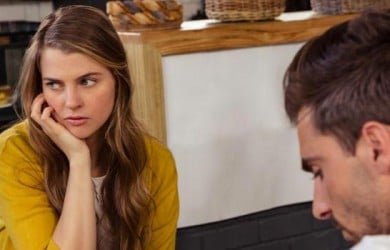 Popular Topics On Married Life