The Friendship Dynamic of 'Marriage'
A marriage consists of several relationships:
Friendship

Romantic partnership (Eros love)

Business partnership

Co-habitants (otherwise known as room-mates)

Co-parents (if the couple has children)
Friendship is the fundamental relationship on which all of the other relationships listed above are based on. This makes friendship not only the most elemental but the most important of all the above.
But to fully understand friendship, in so far as marriage is concerned, we must explore one of its most important elements; the dynamics of interpersonal trust. Trust is at the very core of practically all interpersonal interactions. It is especially important within the context of marital friendship.
The illustration of the handshake
Anthropologists say that the common physical exchange between many in various informal settings, otherwise known as the "handshake" dates back as far as our common ancestry can be traced. The purpose of shaking hands is much different than they are now.
Originally, it was a way for two individual human beings to ensure that neither held a weapon with which they could harm the other. By one human extending his empty hand, he essentially made a gesture that he came in peace. By the other human joining his open hand, he was showing that he too meant no harm.
Through this illustration of the handshake, we can see the demonstration of the basic fundamental of human relationships of trust. The basic understanding between two individuals that neither one deliberately intends the other harm.
When trust breaks down
In my professional experience, I have helped countless couples recover from infidelity. To see the shockwaves that ensue from the breakdown of trust when a partner is unfaithful is indicative of the importance thereof.
It is essentially impossible to help a couple recover from infidelity if their trust is irretrievable. I know you must be asking yourself, "How is it possible for a couple to regain trust after an affair has violated it?"
It is not that the trust the couple once had is restored overnight. It is a process that begins slowly and builds upon each development until much of the first level of trust is retained. However, all of the initial faith will never be maintained. If this is the goal of any of the couples I work with, I make sure to taper their expectations immediately.
At the core of rebuilding trust is the faithful spouse's ability to stretch their perception to fathom that in some way, the cheater did not act in a manner to cause deliberate harm to them.
This ties back into the handshake illustration.
Now, this does not mean that I encourage my patients to engage in intentional delusions. On the contrary, when we delve into the cheating spouse's motives, we can see that they were acting out to preserve the relationship.
In other words, the relationship had become so unbearable that they were faced with the conundrum of ending it altogether or reaching out to another and thus avoiding a split. But let me be clear about that last point. This never includes someone who cheats because they have a sexual addiction or some other condition that is entirely exclusive and not rooted in any way in the relationship.
Consequently, by looking at the effects of infidelity on a relationship, we can see just how essential trust is. Trust is the very fiber that holds it together.
From trust to admiration
If trust is the necessary foundation on which all human relationships are built, then admiration is the next level. It is impossible to be friends with someone whom you do not admire in any way.
Regardless of the quality that is found admirable, admiration of one another is essential for a friendship between two individuals to continue. This is also essential in a marriage. Take the admiration away, and it is like taking the air out of a hot air balloon; it is useless both in concept and syntax.
Commonality
Two people in a friendship having things in common is also essential. We all know the saying, "opposites attract," and although this is sound, it is not that two individuals must have everything in common to be in love. What they have in common only needs to be enough to form a base for which differences can be supported.
From that point, a common experience of shared events is often enough to carry friends, and especially couples, through many personality changes that come naturally with age and life experience.
Quality time
You would be amazed at the number of couples I interview in the first session at my office, which tells me they barely spend any "quality time" with each other every week. Usually, this is not because they have grown to dislike this type of time, but because of a lack of prioritizing it in their busy routine.
One of the first steps I encourage them to take is to restore the quality time in their relationship. This never ceases to amaze me because when I ask many of them to think back to the beginning of their relationships. They all acknowledge they spent plenty of quality time at one point or another.
By taking the small step of restoring quality time, couples experience immediate improvements in the overall quality of the relationship(s).
In the video below, Dan and Jennie Lok say that expressing your love by spending quality time is giving someone your undivided attention. Know how to spend quality time with your spouse or partner below:
The take-away
By appreciating that marriage is built with various similar and different core relationship frameworks, we can not only increase our understanding of the institution overall but help couples to improve their marriages. By focusing on the friendship aspect of marriage, we can see the far-reaching effects of it. By working to improve a couple's friendship, we can foresee the overall improvement in the quality of their interactions and overall marital bond.
Furthermore, because the elements of a healthy friendship are essential to nearly all interpersonal human relationships (marriage not excluded), it is the single most crucial facet of all. In other words, a couple must work on their friendship to improve their overall marriage.
Share this article on
Want to have a happier, healthier marriage?
If you feel disconnected or frustrated about the state of your marriage but want to avoid separation and/or divorce, the marriage.com course meant for married couples is an excellent resource to help you overcome the most challenging aspects of being married.
More On This Topic
You May Also Like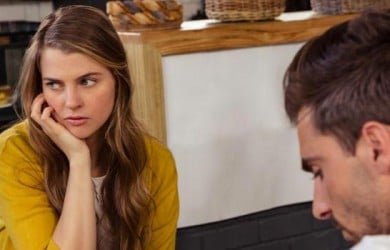 Popular Topics On Married Life