10 Benefits of Online Dating
Unlike a decade ago, where online dating was associated with desperate individuals, this era has registered a significant increase in the number of online dating sites' users.
In the U.S, for example, at least 30% of the population have used an online dating app or website at one point.
The number of users keeps increasing, so do the dating sites. Worldwide there are over 1500 online dating sites.
Why online dating
But, what are the benefits of online dating? Why has it garnered so much fame?
This year, online dating is going mainstream, especially with the pandemic still looming.
People are craving human connection because staying indoors is frustrating.
Therefore, more people are exploring the possibilities of finding a social relationship on Tinder, Bumble, and Hinge, which are some of the best online dating sites in the world.
So, whether you are comparing Bumble vs. Tinder or other dating sites to identify the right one to join, one thing is for sure, online dating still works.
Related Reading

: 

4 Top Picks for Online Dating Sites for Marriage
What is the success rate of online dating?
As it is, online dating is here to stay. Statistics indicate that in March 2020, Bumble registered a 21%, 23%, and 26% increase in messages sent in Seattle, New York, and San Francisco, respectively.
By now, the numbers have gone up not only in Bumble but also on other online dating sites. The trend will probably continue to rise even after the pandemic owing to the distinct benefits of online dating.
You can't put all the effort into finding the "one" only to exit the app after the pandemic. Besides, once people are used to online platforms, it is challenging to break the habit.
Besides, the increase in such apps has given people more options to explore better. So, even if one is disheartened by one app, they clearly have an option to find someone on some other app.
In the end, it is important for you to know the advantages and disadvantages of online dating to decide for yourself and take the required steps.
10 pros of online dating
Why online dating, after all? Well, we have the answers.
The following are some remarkable benefits of online dating to let you know why online dating is good.
1. It is easy to get started
To start your journey on online dating, you only need a mobile device and an internet connection. You'll either download the application or register on their website.
The next step is to set up your profile, which includes information about you, your hobbies, beliefs, and the traits you are looking for in a match.
Once you've entered this data, you get to the fun part of assessing your matches. You can swipe right or left, depending on whether you are interested in the person or not.
It is more comfortable to start a conversation online with a stranger than in real life.
One of the benefits of online dating is that it provides a secure space to get to know the other person without the tense atmosphere of a first date.
2. It increases the probability of finding your match
Online dating is a great way to find your soulmate.
The app scans through a dozen profiles to connect you with a match. Every day you get additional suggestions of people you could be compatible with.
Depending on your filter options, you only get suggestions for people within your preferred location, age limit, or other factors you singled out.
You are at liberty to contact the face that interests you. You can start a conversation with several of your matches to establish the degree of compatibility with each.
You can also have several adult dating apps at a go. This increases the number of people you meet and the probability of ultimately finding the perfect match.
Related Reading

: 

7 Tips for Finding a Spouse Online
3. It opens dating opportunities beyond your geographical location
With the lockdown, life can get boring with the continuous "stay at home" slogan.
But, you don't have to soak in boredom until the last case of COVID-19. The Tinder passport feature option has been made available to all its users.
You can travel the world by changing your location to another state or country and connect with people beyond your borders.
You might be searching for your match in New York, yet they are in Tokyo. The feature increases your visibility.
Online dating has helped people not only to support others in quarantine across the globe but also to establish a casual or serious connection.
4. It gives a glimpse of personality
One of the prominent benefits of online dating is that you get to know people better before you meet them.
The chatting feature enables you to ask questions and interact through messages. It allows you to understand your match's personality and interests.
You can either pass or pursue if your personality is compatible. With time, you can exchange contacts and take your conversation on other social media platforms to get to know each other.
It minimizes the chances of getting into a relationship only to find out that your date is the exact opposite of what you wanted. Typical of what happens in traditional dating setups.
Also, online dating acts as an icebreaker. You converse and relate before you meet.
When you finally arrange a date after the COVID-19 pandemic, it's like you've known each other already. You are only picking up from where you left.
5. It has great features to enhance your user experience
In the wake of the coronavirus pandemic, mainstream online dating sites have integrated more features to enhance their users' experience.
Bumble for starters, has an inbuilt video and voice call. You can initiate a video or voice call to familiarize yourself with another person and know them beyond the text messages.
Plenty of Fish app has also enrolled live streams in several states in the U.S. and is planning to launch the feature globally. There are numerous benefits of online dating.
And, the virtual dating platform is getting better by the day.
Online dating enthusiasts can also take their interaction to zoom or google hangout in cases where the dating app doesn't offer video or audio calls.
These features may not compensate for the face-to-face hook-up, but it's an impressive way to spice online dating. Besides, video and audio calls are the new normal.
6. It is flexible and convenient
One of the positives of online dating is that you can access any dating app either on a phone or a desktop. Most people prefer mobile devices because you are mostly with them and can check out your matches from anywhere.
Some of the other benefits of online dating are that you can opt for a free version or subscribe for a premium membership and unlock exciting features that will give you an added advantage in finding the one.
You are in charge. You choose whom to connect with despite the app's suggestion. You can start conversations as well as block those who turn out to be a nuisance.
Also, watch the tip below:

7. It is affordable
One of the good things about online dating is that it is cost-effective.
Apart from the internet connection and the subscription fee, which is not a must, you don't have any other expenses, unlike when getting to know someone offline, where each date translates to Uber fees, movie tickets, or dinner expenses.
8. You decide the pace
One of the benefits of online dating is that you can set the pace of your relationship. You have better control over how to set things through. Considering there are no social obligations and you are not meeting the person in real life yet, it eases things out for both the participants.
9. Honest interactions
In the list of benefits of online dating, one of the important advantages is that it often starts honestly. While signing up for online dating, the dating sites will ask you to feed some important information about yourself along with your interests and general lifestyle.
This is the basic information based on which matches are suggested. So, you don't have to toggle through the truth and lie in order to please your partner, as honest information is revealed before any interaction happens.
10. Less effort in approaching
In the real world, there is comparatively more effort and hesitation while approaching a person, whereas the benefit of dating apps is that the efforts are reduced because both parties already understand each other's willingness on online dating sites. Besides, there is also a non-judgmental environment.
10 cons of online dating
As much as there are benefits of online dating, there are also negatives of online dating. In the online world, not everything is black and white, and at times, things can become risky. Let's look at some of the disadvantages of online dating:
1. People treated as commodities
Online dating is just a matter of swipes. So, it starts with less to no emotions involved at the time of selecting someone. The entire system is designed in a way that compels people to think about themselves first and not about prospective partners they are rejecting.
2. Longer time in finding the right one
More choices, more confusion. Considering there are ample options available on a dating site, it makes sense to take time to find the right one. This makes people more desperate, and it works psychologically to cause distress. This is so because people see a lot of options in front of their eyes but have none to pick.
Related Reading: 

7 Signs You've Found the Right Person to Spend Your Life With
3. Online algorithms might not always be effective
Results are shown based on the data collected and algorithms of a particular dating website or app. This means it only shows what it would want to show based on its data and your preferences. This could mean that you won't necessarily bump into your Mr. Right or Ms. Right online.
4. Unrealistic expectations
We often have a list of qualities we want in our partner. In real life, as we meet people, we tend to accept people for who they are, but behind the screens, it is difficult to gauge the person as both show their best sides. This sets unrealistic expectations from both ends.
5. Exposed to trolling
The online world is often cruel. One wrong move, one wrong word, and people will not hesitate to take you down.
That is why one must take very cautious steps while dating because people won't shy away from commenting on each other's looks or calling each other names when things don't fit into their ideologies.
6. Physical attraction plays a major role
When you meet someone in real life, you tend to know the person as a whole rather than basing your judgment on their looks, whereas, in the online dating world, it all starts with a profile picture or a set of images as a deciding factor.
Related Reading: 

6 Signs of Physical Attraction and Why It Is so Important in a Relationship
7. Dangers of the unknown
The online dating world is exposed to various threats. We don't know the person in real life to decide whether or not they are dangerous. At times, this exposes people to mishaps and gives an added avenue to the criminals to commit wrongdoing.
8. People could lie
Everyone likes others to think highly of themselves. This makes people lie about themselves. Especially in dating online, people can often paint a rosy picture of themselves in order to impress someone they like.
So, it makes more sense when you already have background information about the person and at least some interest in knowing them better.
9. It doesn't guarantee a date
You might come across many people who will seem fit for you. However, you can't be sure of getting a date after you sign up. Dating online is just an avenue for you to explore more. It will not guarantee a date, and it totally depends on you.
10. Curated information
The information provided on the websites is as much as the website wants you to know about the other person. And it totally depends on the other person to feed in the information as much as they want. In that way, you have less control.
Is online dating safe
Many people are skeptical about online dating and can often consider it unsafe. They often question, "Is online dating good? Is online dating for me?" However, there are both sides of the coin. As much as online dating gives you an opportunity to explore online dating options, it can also expose you to the world of lies, threats, and cybercrimes.
According to reports, the online dating scam has almost tripled over the past two years, and in 2019, more than 25,000 consumers filed a report against romance scams.
So, it is always advisable to be safe and have a background check done.
Related Reading: 

Online Dating Is Safer Than You Think
10 safety tips for online dating
Online dating is a popular habit now, and in search of true love, people are sure to give in to this ease of technology. Such benefits of online dating help us find matches faster and with a lot of ease.
However, in order to be safe in the dating world while enjoying the benefits of online dating, here are a few tips to keep in mind:
Propose a video chat before meeting your date in person in order to reduce the risk of being catfished.

Choose a public place for the first few dates.

Let your close friends or family know about the details of your date.

Avoid giving out too much information about yourself before you both actually begin to date in real life.

Carry pepper spray for your safety.

Avoid drinking during the first few dates unless you have known the person well enough.

Share your live location with your friend or a family member.

Always Reverse Image Search your dates before going out with them.

Always go on your own rather than accepting the offer to be picked up.

Avoid a place too far away from your home.
Takeaway
Online dating has made a world of difference in the 21st century. It has definitely opened new doors and made people seeking love so much more hopeful.
There can be many benefits of online dating, but it can also be worrisome to meet a complete stranger. However, with the right approach and a pragmatic mindset, you can stay safe and enjoy your date with comfort and ease.
Share this article on
Want to have a happier, healthier marriage?
If you feel disconnected or frustrated about the state of your marriage but want to avoid separation and/or divorce, the marriage.com course meant for married couples is an excellent resource to help you overcome the most challenging aspects of being married.
More On This Topic
You May Also Like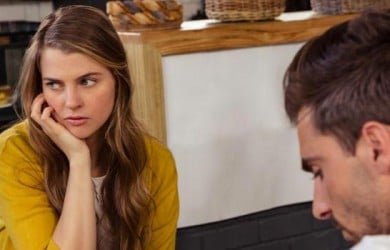 Popular Topics On Married Life