What to Ask Yourself Instead of Why Doesn't He Love Me
Love is one of the greatest things in the world; it can elevate you high and make you feel like there is no obstacle you can't cross. On the other hand, when we are not loved in the way we desire it can cause the most painful and agonizing experiences. All of us at some point in our lives find wondering why doesn't the person you love, love you back.
Contrary to widespread fairy-tale belief about love, it doesn't always end with a "happily ever after." Wishing someone would return our love back might never result in a happy end. The sad and gloomy side of love causes us to reflect on "What is wrong with me?", "What does she possess that I don't?", "Why doesn't he want to be with me?" and so long.
Love can encompass both the beauty and the ugliness, and if you put yourself out there in the search for love be prepared to experience sadness and pain too.
Although this fear of rejection and hurt can prevent you to go and explore in search of true love, you shouldn't allow it to hold you back.
Where one door closes another opens. Every rejection can help you learn something about yourself and the other, about what you need and what the other wanted and, eventually, encourage you to refine your list of criteria for the Mister Right. Better than focusing on "why doesn't he love me" try inviting other, potentially, more practical and insightful questions.
What draws you to a person?
We would all agree every person is unique, right? However, unique doesn't spell irreplaceable. Understanding what you find attractive can help you recognize it in other people, not just the one you love at the moment.
One such quality is not reserved for only one person. Additionally, when you go on the next date, you will be able to evaluate your date against the attractive qualities you desire in a partner. Finally, once the criteria have been verbally expressed, you can refine it and alter it easier.
Once you comprehend how you go about choosing a partner you can make a conscious decision to go an alternative way.
Often we are interested in people who are not necessarily good for us. For example, we might pursue a partner that we identify we can't rely on, who is not ready to support us and invest in the relationship. These choices may puzzle us and make us wonder "why"?
Ordinarily, there is something important that said person brings in our lives and that could be why we decide to pursue them. Perhaps they are funny, adventurous or good looking.
Essentially, we commit the mistake of thinking that we need to accept the flaws of the other since there are things we like so much in them. That is not necessarily true.
To be fair, we inevitably accept compromises, since there is no ideal person. However, what we are willing to compromise on is something that should be clear to our partner, but most importantly to ourselves.
Hence, instead of asking "why doesn't he love me back" you might want to ask yourself "why did I like this person"?
Why was this person wrong for you?
Instead of inquiring why this person doesn't "love me back" ask yourself "why I shouldn't love this person in the first place?" And the answer is because they don't love you back.
The first and foremost criteria for your partner should be they want to be with you, that they love you and accept you.
The feelings need to be mutual and if this is not yet on your list of criteria, it is time to write it in big, black letters.
At this point, for those of you who never had a chance to be with the one you love, you might be wondering how to know if the person is not loving you back simply because they don't know you well enough. For all one knows they just need to provide you a chance and be in a relationship with you to realize you are the one for them?
If the answer is yes, by all means, go for it!
Undoubtedly, you are a lovely person worthy of affection, and perhaps this person will see you for that what you are – a great catch.
Be careful, though, if you do decide to go down this road – determine how much time you want to invest in this person to prevent yourself from pursuing someone for too long without results.
In case you already attempted to win this person over and keep persisting without getting anywhere, ask yourself – do I want to be loved or do I want to continue pursuing this person? You are worthy of love and can be happy, but not with this person. Choose happiness over pursuing this person.
What do you love about myself?
The truth is he has the right not to love you, he can make the choice not to choose you. Luckily, you can get over him, he is replaceable even though he is unique.
However, the one person you need to love you truly is you.
Therefore, instead of wondering "why doesn't he love me", ask yourself "what do I love about myself." Subsequently, you can ask "What do I want my partner to recognize and love in me?"
Instead of giving love to somebody who doesn't return it, make it your priority to look for a person who treats you right and returns the feelings and investment.
Put to the top of your Mr. Right criteria the way he behaves – does he respect you, does he put in the effort, does he like the things you like about yourself? If you can't do this, dig deep and ask yourself "why do I choose someone who doesn't love me", "why am I choosing this person over happiness?"
Everyone is worthy of love and so are you. Nevertheless, you need to comprehend this, to discover what is so great about you, what makes you special and what do you want your partner to see and appreciate in you.
Once you love yourself, you have the most important relationship established and any other will be a great bonus.
It is possible this person you love is not the one to love you back, but your journey doesn't end there. It is only the beginning of your love story. You can learn from this experience, turn pain and sorrow into lessons and knowledge about what you need, what you want and then go into pursuing it. When you know what your Mr. Right needs to possess for you to love him and choose him day after day, when you understand what is essential, and what you can compromise on you can start your search for him. One thing you should remember to never compromise on is whether he loves you back. That is the beginning of a good happiness recipe!
Share this article on
Want to have a happier, healthier marriage?
If you feel disconnected or frustrated about the state of your marriage but want to avoid separation and/or divorce, the marriage.com course meant for married couples is an excellent resource to help you overcome the most challenging aspects of being married.
More On This Topic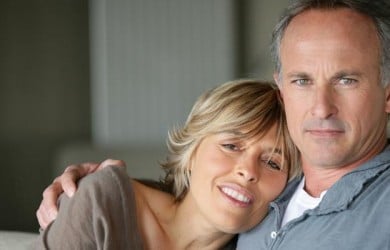 You May Also Like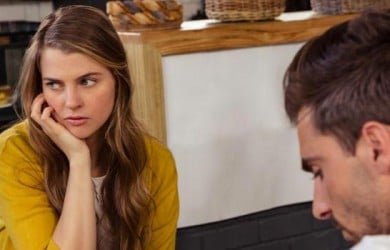 Popular Topics On Married Life