There's More Than One Way to Say "I Love You!"
If uttering the magic words that make our partners feel special has begun to somehow lose their touch on them, there are always other alternatives that happen to convey the same feeling, all done in different wording and manner of speaking.
There are many phrases and gestures that convey the same emotion that you might have not noticed or have not paid close attention to.
Because of the fact that there are so many options and alternatives that you can use to express your feelings to your spouse, you're probably asking yourself already what are the most effective ones that you actually could use.
We've compiled a list of alternative phrases and tips that reflect the same message as the magic three words "I love you" do.
Have a positive mental attitude and prioritize your relationship
All of our spouses have flaws like we also do, but that doesn't mean that we can't appreciate more their virtues.
Try to focus more on your partner's good side and remember why you fell in love with them in the first place. When you have a healthy positive mental attitude about your partner and recognize this in front of them, how important they are in your lives, you show them that you value them.
I'll never leave your side
Reassuring your partner that you will always be at their side is always an effective and sincere way to provide them a great deal of emotional support. Knowing that they will always have a pillar of support in you at all times acknowledges the love that you bear for your spouse.
Listen
All of us need someone in front of whom we can exteriorize ourselves, and for your partner that someone is, of course, you.
By listening to them more often you reassure them that you are genuinely interested in them and that you are always there to help in the relationship.
Being a good conversationalist also means to be a good listener. Inquire about how your spouse's day was, how did it go at work, what did they have for lunch etc.
If you become genuinely interested in them, even with the minor and seemingly insignificant details, you automatically show them that you love and care about them.
I adore you
A spark of magic can ignite a torrent of wild flames.
Just ask yourself, how long has it been since you've complimented your partner sensually, and how did you do it last time? After friendly laughter or chat, you can always reinforce the feelings of love that you nurture towards them just by caressing and gazing at them with your eyes sparkling full of passion.
Play some music
When you're in the living room with your wife or husband, why not try to play some of your favorite tunes?
Remember the song that you first listened together on your first date? Or the song that you first danced together?
Music is a powerful yet underestimated tool when it comes to expressing feelings, with immediate and potent effects.
Try to display more open public affection
Showing the world how much you love and care about your partner means more to them than you could imagine.
When you're out on the streets with your partners, try to snuggle up to their side or kiss them in the middle of the street. Remember how you were at the beginning when you had just first hooked up?
Well, show them that the flame is still there and that it's burning wilder than ever.
Initiate intimacy more often
We can all agree that one of the supreme acts of showing your love is in bed.
Initiating intimate conduct more often with your spouse shows them that you're still very much attracted to them, both in body and soul. Sex also stimulates the release of oxytocin, the love and bondage hormone, which makes you bond more with one another at a chemical level, literally.
Touching each other affectionately is the most tactile form of expression of love.
Most of our communication is done non-verbally, and touching one another is the best way to express our feelings instinctively.
Share this article on
Want to have a happier, healthier marriage?
If you feel disconnected or frustrated about the state of your marriage but want to avoid separation and/or divorce, the marriage.com course meant for married couples is an excellent resource to help you overcome the most challenging aspects of being married.
Related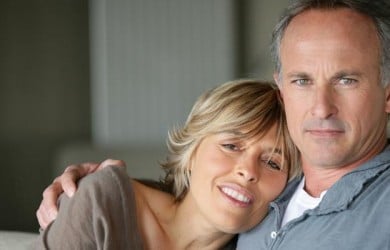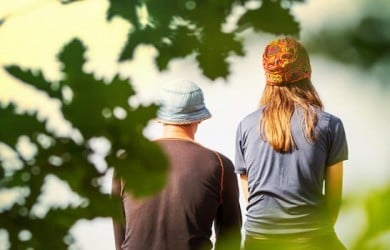 Recent