Tantric Love Techniques You Can Try at Home
Couples and individuals familiar with tantric sex will claim mindblowing pleasure derived from it. It operates on the idea that intimate lovemaking is pleasurable every step of the way and not just during orgasms.
Tantric sex also believes that intercourse is more pleasurable when there is an emotional investment between the couples involved.
Tantric love techniques are designed to deepen that emotional bond or at the very least, create an illusion of it.
To the uninitiated, tantric love may sound like sex, but not just sex, but weird sex.
It gives an impression that such intercourse is performed in a ritualistic room full of crystals, incense, and idol worship. There is a bit of truth to this one, but the real truth is so much more. Tantric love is where spirituality and sexuality meet.
What is tantric love?
Sex is one of the most intense physical activities that one can share with a partner.
Meanwhile, emotional intimacy is a powerful bond one can share with another person. Tantric love is when you mix the two and make it reach the spiritual level.
It is possible to have intense physical activity without sex.
High-impact sports, for example, can push your mind, body, and spirit to its limits without being sexual.
The same can be said with emotional intimacy. It is possible to have far-reaching love with your children or other family members without having sex.
Tantric love is when you employ ancient Hindu techniques in your sexual activities to promote emotional bonds and spirituality.
It is a deliberate act of pushing the boundaries of non-orgasmic sexual pleasure.
How to have tantric love?
If you are curious about trying out tantric love techniques and sexual practices, here are some tips to help you get started at home.
Breathing exercises
A lot of cultures associate breathing with the soul.
Before the scientific age, early man was quick to notice that once a person stops breathing, they are dead. Today, we know that it is partially true and why breathing is essential to life.
Modern science does, however, correlate breathing with the state of mind and body.
It is one of the foundations of a present-day lie detector.
A person's breathing reflects their inner thoughts and emotional state. Breathing can be willfully controlled and used to influence a person's emotions.
Conscious breathing to regulate energy, and by synchronizing with your partner, it can promote intimacy and match your aura. Sit straight with your backs together and breathing deeply together until your breathing as one. It is of the tantric techniques you can try out as part of foreplay.
You would notice that during sex, a person's breath reveals how pleasurable the sexual act is for them. They may speed up, slow down, or stop their breathing altogether as a reaction to sensual activities.
Read and understand the meanings behind your partners breathing patterns and react to it.
Touch
The skin is the body's largest sex organ.
Touching every part of your partner's body and caressing it with love is pleasurable for both partners. That applies even to men. Deep orifices and hard joysticks are not the only parts of the body that react sensually to touches, kisses, and other forms of physical stimulation.
Having your partner explore every inch of your body with their fingers, hands, tongue, and lips is a great bonding ritual for couples.
It's rare for anyone to have perfect and flawless skin. Exposing yourself naked to your partner and show your (external) flaws is one of the most pleasurable trust building exercises for couples.
Take your time and explore.
Communicate with each other through breathing and moaning. It is possible to discover erogenous places that you or your partner have not yet uncovered.
Practice eye contact
Some people may find this cringe-worthy, but it is key to every effective communication. Practice communicating with each other using only your eyes.
Staring into each other's eyes while having deep and slow sex can be erotic and intimate. But if you learn to read what each other's eyes are saying, it will transcend above physical pleasure and reach spiritual awareness.
A lot of sex positions make eye contact impossible. It shows that tantric love techniques do not apply to everything all the time. But tantric love techniques is not just about sex, it is about intimacy.
Tantric love and the sex techniques associated with it are about spiritual bonds.
You can have pleasurable mind-blowing sex without being intimate. If that is what you are looking for, then this article is not for you.
Tantric yoga
It is also possible to have an intimate and physical experience without sex. Tantric yoga for couples is not only sensually stimulating, but it also has health benefits that are not usually associated with sex.
Tantra yoga for couples, when executed thoughtfully is a good exercise for the mind, body, and soul.
When done as a couple, not just a pair of two individuals. It can enhance your spiritual and emotional intimacy. This video of tantric yoga poses for couples is a glimpse of how it can improve your relationship as a couple while improving your overall health.
Tantric love techniques take time to practice and perfect. It may feel uncomfortable at the start, especially the part about taking it slow. But once you get the hang of it, a whole new set of sexual positions become available to you as a couple, on top of the health benefits associated with it.
More importantly, it develops sexual and non-sexual intimacy to deepen your emotional bonds and communication.
Tantric love techniques are also intended to increase sexual pleasure through non-orgasmic means.
It doesn't stop there, orgasms achieved through tantric love techniques redefine the meaning of climax. It is more intense, longer, and literally mind-blowing.
Practice makes perfect.
There are no step-by-step instructions here or in any other guide, you will find.
That's because each individual has a unique energy, and coupled with their partner, it forms a one-of-a-kind union with its own tastes and kinks. Discovering those tastes and kinks by experimentation and pushing the boundaries of intimacy is part of the tantric journey of love.
Share this article on
Want to have a happier, healthier marriage?
If you feel disconnected or frustrated about the state of your marriage but want to avoid separation and/or divorce, the marriage.com course meant for married couples is an excellent resource to help you overcome the most challenging aspects of being married.
More On This Topic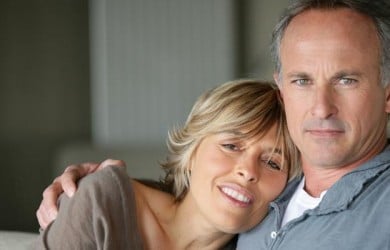 You May Also Like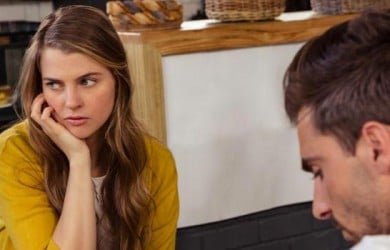 Popular Topics On Married Life