5 Visible Signs She Loves You That Are Not Difficult to Find
Relationships have always been the talk of the town since the beginning of time. People have been trying to find a proper way to work around it and to find a thorough guide to the path of true love.
One particular thing that always is the bud of the joke is that no one can truly guestimate what a woman in love desires? You are clueless of the signs (that) she loves you or the signs your girlfriend loves you.
Does she want a relationship? Does she love me? Is she ready to take the next step? How to tell if she loves you? How to know if she loves you?
In all of this chaos, how should one know what it is the time to take the next step? How do you know that the woman you are madly in love with is just waiting for you to initiate? Questions like, does she love me? Or, how to know if your girlfriend loves you? keeps bothering you all the time.
Human beings are complex beings with complex emotions.
Love is something that has been dissected enough times that people, on the whole, can come up with certain iterations that either worked for them or their friends.
If you are still searching for signs a woman likes you then look no further, following are a handful of hints or signs that can help you guess whether it is time to take the next step or not. Again, your story and situation can be completely different.
Signs a woman is in love with you
1. She is interested in your life
It might be a given, but there are several couples who are running on fumes when it comes to their relationship because they are only attracted to each other physically. They do not want to invest time, energy, or attention to their partner's life, family, or friends.
Generally, if a couple is together just because of the physical attraction or if one of the two is not in it for the long haul, they will never make time for their partner's friends. If she does the opposite, then know that it is one of the signs she's in love with you. The family would be hard to ignore.
If you are someone who is close with their family and would drop everything to celebrate little or big events with your loved ones, and you notice that your girlfriend/partner is suspiciously getting way too busy right around the visiting time, you know you are doomed.
At times, just a simple "how was your day" can make a person feel cared for and smile even after a crappy day. This is one of the significant signs she loves you. It can also be one of the signs a woman wants your attention.
2. She is your biggest cheerleader
As Professor Snape once famously commented in his scorn filled voice, 'Life isn't fair, Potter.' At times, people surrounding us at times do their best to bring us down and pinpoint our mistakes and take bullying to a whole another level.
We always question our decisions and criticize ourselves.
During this entire ordeal, we need our own, personal, and ever-present cheerleader. Someone who is there to pull us up when we are down, someone who brings sunshine during rain.
And if your partner does the same, it means that she is in for the long haul and one of the tell-tale signs she loves you.
3. She is your best friend
You just got that promotion you had your eye on for a while, whose face pops in your head first? Had a bad day at work, who is the only person with whom you will share your problems?
Someone who understands you and accepts you despite your ordeals, bad decisions, mistakes, sickness, family, and they are proud to call you theirs. This is one of the significant signs she loves you.
4. She is loyal to you
When she loves you or if she loves you, she will remain loyal to you.
If your partner is faithful, if she loves you, and is truthful to you no matter what the circumstance is, then you know that she is in it for the long haul and one of the signs a woman is in love with you.
5. She speaks highly of you even in your absence
If you are searching the internet for signs she loves you, look a little bit closer, like people she interacts with. Be it her friends or family, you will always be a part of her conversations, and she will be focused on your relationships' high notes.
She will celebrate and brag about your success, and how you treat her, how much she is in love with you.
Stop thinking about signs a girl loves you, and communicate to find out directly rather than depending on a generic list.
The thing is, she will reveal her feelings in her way and form, and if you genuinely love and know her, you will find out and realize the truth on your own.
Questions like – 'how to know if she really loves you? How to know if a woman loves you? How do you know if your girlfriend loves you? Does she really like me may also mean that you have some kind of insecurity at some level?
Share this article on
Want to have a happier, healthier marriage?
If you feel disconnected or frustrated about the state of your marriage but want to avoid separation and/or divorce, the marriage.com course meant for married couples is an excellent resource to help you overcome the most challenging aspects of being married.
More On This Topic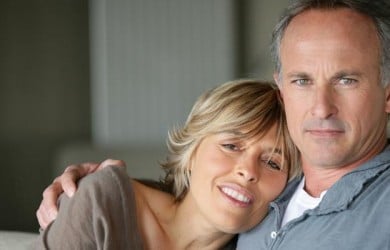 You May Also Like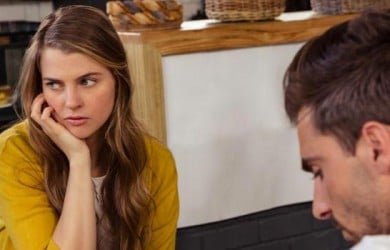 Popular Topics On Married Life