Am I in Love – 8 Signs on How to Be Sure of Your Relationship
Love, a feeling we all have felt, towards those who are close to us, our family, our friends. Falling in love is divine, but we often find ourselves wondering about our significant other.
Am I in love? Or is it just lust? Or, I'm just lonely? Or worse, am I just bored?
We find ourselves stuck with these questions whenever we meet someone new. We wonder, how long does it take to fall in love? And, how do you know you love someone to move into a relationship?
Being in love, you are bound to go through an array of mixed emotions. These emotions give rise to a series of unending questions and apprehensions.
In this article, we will answer all these questions you face when you meet the "perfect" partner of your dreams. So, here are the 8 glaring signs of love that will guide you to decide if you must be sure of your relationship or not.
1. You're happier
What does love feel like? Am I in love?
One of the critical aspects of being in love is that your partner makes you happy and vice versa.
After a long hard day dealing with unbearable bosses, you're finally relieved to see your significant other.
You do little things to lift the other person's spirits and make them happy when they're down. When separated even for a little while you cannot wait to be together.
2. You've become more accepting
How do you know when you love someone? It is when you have become more accepting of each other despite being as different as chalk and cheese.
You understand that you and your partner have individual lifestyles. One of you may be a complete introvert, but the other may be the life of the party. One of you prefers a lazy weekend by the fireplace, but the other wants to take an adventurous weekend getaway in the mountains.
Despite the difference in temperaments, you and your partner make an effort to find a middle ground and try not to dominate the other with your individual likings. When you start doing this, 'Am I in love' will automatically translate to 'I am in love'.
3. You no longer think of your exes
We've all gone through bad break-ups and psycho exes. Some breakups were so bad that we felt ripped apart and still carried a soft spot for the person we thought swept us off of our feet.
But since the day you met the new guy or girl, you've been all about them. That one ex whom you thought you'd never get over, is now not even in memory of the distant past.
Now when you ask yourself, am I in love, try to answer this question – can the be any more signs you're in love?
4. You see a future
How many times have you wondered, am I in love? And, whether you want a future with this guy or girl?
Even planning the next summer seemed a little overwhelming, because we were never sure if they'll stick around till then. But these worries are long gone now. You see a future with this person, and you even plan one.
Both of you don't shy away from planning the next vacation or a ski trip three months away because you're sure both of you will be there for that trip.
These are not just the signs you're falling in love; instead, these are the signs of being in love, indeed, madly and deeply!
5. Doing things feel easier
A long-term relationship takes a lot of effort.
You may have to make compromises or change certain aspects of your life. They may even feel like a burden sometimes. And, you might find yourself ruminating over the thought, am I in love?
So, what does it mean to be in love?
When you see that your new partner makes all of these big things in life look so small and insignificant that you don't even realize you're doing it, these are the signs of falling in love.
When you're in love, moving cities or changing jobs doesn't seem a big deal anymore, because the person you are doing it for means the world to you.
6. You feel emotionally secure
We've all felt the anxiety of unanswered texts or calls. We've all woken up with a sinking feeling of a break-up text.
So, how to tell if you are in love? Are these signs of insecurity an indication that you are in love?
Of course not! When you truly love someone, you no longer worry about being woken up to a break up the text.
You know really well that you and your partner are attached and have time and again proved this to each other. You trust them that they're just busy when they don't immediately text back.
7. You both depend on each other
What do you get when you fall in love?
Its emotional dependency and security at the same time.
So, when you and your partner have become emotionally dependent on each other, you can put your nudging thoughts on 'Am I in love' to rest.
You trust each other with your deepest fears and are not scared of being vulnerable anymore.
You're okay with wearing your heart on your sleeve because your partner supports you and helps you through your emotional well-being.
Watch this video:

8. Love is a process
You now realize that love is not a eureka moment. You do not wake up one morning and suddenly realize you're in love. You will find that you have now stopped brooding over 'Am I in love'.
Love is a process that happens every day. You may not feel the same intensity of love for your partner each day, but you still choose to stick around by their side. Some days you may even resent them, and other days you completely adore them as if you were 13 again.
Despite the roller coaster, you and your partner still choose to be together, that is love.
Share this article on
Want to have a happier, healthier marriage?
If you feel disconnected or frustrated about the state of your marriage but want to avoid separation and/or divorce, the marriage.com course meant for married couples is an excellent resource to help you overcome the most challenging aspects of being married.
More On This Topic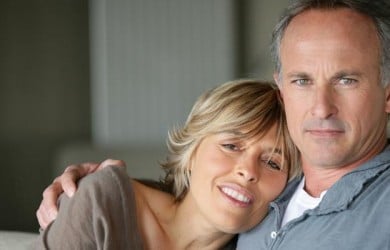 Recent Articles
You May Also Like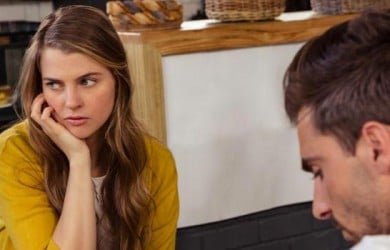 Popular Topics On Married Life