10 Powerful Financial Goals for Couples to Build Their Marriage
At some point in your romance journey, you should start having the inevitable conversation about setting financial goals for couples with your partner. This is because money plays a major role in the stability of every relationship.
Surprisingly, a survey documented by the National Library of Medicine revealed that financial challenges were cited as one of the major contributors to divorce, with over 36% of respondents agreeing that being in a relationship saddled by financial woes was increasingly unbearable to them.
Seeing the adverse effects that financial challenges can have on your relationship, it only makes sense that you start working toward independence immediately after you settle into a new relationship. One way to accomplish this is to have common financial goals and work towards them.
In this article, we will quickly walk you through the steps you can follow to keep hitting the financial goals for couples you have set. We will also equip you with winning tips to give you a head start.
What financial goals should couples have?
It is interesting that many people have ideas of the perfect partner they want. When asked, many will present comprehensive lists of the type of partners they want to be with. They may have specifics about the person's physical looks, mental capabilities, and social standing.
However, many falter when it comes to identifying the type of person they want to be with in terms of how they relate to money. As a result, they get into relationships with no idea that they should set financial goals together.
First things first, what are financial goals?
According to Annuity.org, financial goals are long-term, short-term, and intermediate plans that you make for your finances. Having financial goals is to clearly define the milestones you want to reach in your finances and ultimately improve the quality of your life when all you have sought has finally become yours.
Usually, you create personal financial goals for yourself, but this can change when you get into a romantic relationship. Financial goal setting for couples includes:
Defining where you want to be in your finances (as a couple)

Outlining the steps you will take to get you there

Doing all it takes to hit those milestones as a unit at the time you agreed
As far as financial goals for couples are concerned, both of you are one, and all your financial activities may invariably affect your partner in one way or the other.
As a couple, there are many financial goals you must have. We will get into more detail in the next section of this article.
Five types of financial goals for couples
We are about to discuss financial goals for married couples and unmarried partners. Here are the five financial goals for couples you can have with your partner.
1. Long-term goals
This refers to all that you want to complete concerning your finances, sometime in the distant future. More specifically, completing any goal that will take the next five years and above is considered a long-term financial goal.
Examples of long-term goals for married couples include;
Saving up $100,000 to pay off the mortgage in the next five years. This is one of those goals that can bring you closer together and bring immense satisfaction when you finally hit it with your partner.

Having $150,000 in mutual funds in 10 years.
2. Short-term goals
Short-term financial goals for couples are those you intend to complete as soon as possible. Short-term goals can take anywhere from a few days to less than one year. Setting powerful short-term goals with your partner ensures that you stay on track at the moment while still working toward the massive long-term goals you have.
Examples of these kinds of goals include;
Making a down payment for a new house in 2 months.

Paying off 50% of the rest of your student loans within the next two years.
3. Intermediate goals
When we talk about intermediate financial goals for couples, we refer to those goals that may not be attained in the short term but aren't long-term.
Intermediate goals may not be considered pressing at the moment (hence, they can be moved on to a time in the nearest future), but that doesn't deter you from working toward them with your partner.
Usually, any financial goal that requires about 2-less than five years to complete is considered an intermediate financial goal. Examples include:
Saving up $50,000 for an exotic couple's vacation in 3 years time.

Moving your joint business into a new facility in a better part of town within the next four years.
4. Number-based financial goals
At face value, these goals can easily be mistaken for short, long, or mid-term financial goals. However, the focus here isn't on the amount of time taken to hit the financial goal but in the numbers themselves.
For example, when you set a goal to generate $100,000 in business with your partner and start working toward it without thinking about the timeframe, you are working on a number-based financial goal.
As far as you are concerned, you can hit the goal in 4 months or 4 years. The difference in time doesn't matter. What you are interested in is hitting your target at some point.
5. Behavior change financial goals
This is considered one of the most important financial goals you can set as a couple because every other thing you attempt in the absence of this may end up in futility. These financial goals focus on improving how you relate to money by eliminating bad money habits and embracing new and better money habits in your relationship.
Time and science have proven beyond possible doubt that better financial habits improve a person's chances of hitting their longer-term financial goals. Hence, this type of goal serves as the catalyst that will drive you toward actualizing the financial future you desire with your partner.
Examples of this type of financial goals include:
Adopting the 72-hour rule before making any major purchase that will cost over $150 (i.e. waiting for at least 72 hours before swiping your credit cards).

Embracing the practices of budgeting and setting up automatic monthly savings systems with your bank and employer.
There are many other behavior-based financial goals you can set now to improve your chances of hitting every other financial goal you have set as an individual and a couple.
How to set financial goals as a couple
Setting financial goals as a couple requires almost the same steps as you would when setting financial goals as an individual. Follow these steps to set financial goals as a couple.
1. Begin with effective communication
Your partner must know your values (what you believe in spending on and the things you would rather stay away from). Both of you must be on the same page.
2. Make a list
Make a list of all you want to do with your finances now and in the near future. This should include paying bills (mortgage, student loans, etc.) and everything you intend to achieve with your money.
3. Set SMART goals
Ensure your goals are specific, measurable, achievable, realistic, and attached to time. Hitting goals becomes easier when these five parameters are all in place.
4. Embrace budgeting and automatic savings
We already talked about behavior-based financial goals. This is where they come in. on your journey to hitting your financial goals for couples, learn to live with a budget and embrace automatic savings. Talk to your accounts officer or employer if you are unsure how the second option works.
Ten tips to set financial goals for couples to build their marriage
Here are some tips that will help you succeed as you set and work toward couple money goals with your partner.
1. Be vocal about your values
If you don't appreciate splurging money on shopping sprees, this is the best time to tell your partner so they can know to tone it down (if they are impulsive buyers).
The first step to hitting your financial goals as a couple understands each other's values and beliefs about money.
2. Be willing to compromise
You may end up with someone who doesn't share the same values and beliefs about money as you. To make headway in your finances as a couple, you must be willing to compromise at some point. Your partner will do the same for you as well.
3. Always live below your means
Studies have proven that wealth accumulation is built on three pillars, one of which is the ability to live below your means. You may have to consider moving into a smaller apartment in a less fancy neighborhood to hit your goals faster.
4. Let go of the pressure to impress others
One of the main reasons why you feel compelled to flaunt money (even when you know that you aren't making the best financial moves) is that you are constantly trying to impress people.
When the chips are done, remind yourself that you don't have to impress anyone when it takes you off the path of hitting your financial goals.
That said, you may want to consider canceling that girl's trip or choosing a less fabulous outfit for that party (that is if you must go anyway).
5. Never forget the miscellaneous expenses
As you draw up your monthly budget, never leave miscellaneous expenses out of your calculations. What do you do when unforeseen challenges that require urgent financial attention come up?
6. Budget! Budget!! Budget!!!
Budgeting is one of the surest ways to work toward the financial goals you have set with your partner for couples. After identifying your long, short, and mid-term goals, the next part is to start working with a budget.
Define the amount you need for subscriptions, utilities, and monthly bills. Factor them into your budget and do your best to live with them no matter how hard it gets.
Learn about budgeting for beginners; how to create a budget from scratch from this video.
7. Eliminate unnecessary subscriptions
Another way to hit your financial goals faster is to let go of unnecessary monthly subscriptions. You shouldn't be paying for it if you don't need/use it. Taking it off your budget means you have more money to spend on important things.
8. Start working on your common goals first
Considering that both of you are independent humans with your ideas and values, it isn't strange to find out that you may have different financial goals for yourselves at some point.
Instead of fixating on your financial differences, how about you first identify and focus on the similarities?
So, if both of you would rather focus on paying off your student loans first, consider starting from there. By tackling your financial goals for couples from this angle, you give yourselves a single-point agenda and make it easier to achieve your goals together.
9. Don't lose sight of your retirement
You won't be strong and working forever. Saving for your later years should be part of your financial goal ideas.
Work out how much you would like to have saved by the time you get to a specific age (excluding compound interest and other money growth factors), and decide exactly how much you would be setting aside every month to hit that target.
After that, consider setting up a mutual fund where you can save toward your retirement.
10. As much as possible, get out of debt
There is almost nothing as frustrating as working too hard but being unable to see the regards of your hard work simply because you are neck deep in debt.
While setting your financial goals for couples, ensure that a sector of your earnings is constantly put aside for paying off your debts as soon as possible.
While at it, try eliminating anything that constantly causes you to get into excessive debt. It would help if you didn't always max out your credit limit before thinking of paying off your debts.
Also, create an emergency fund for pressing issues like health and business-related needs.
The takeaway
While planning for the next phase of your relationship, ensure you set financial goals for couples. They are non-negotiable if you intend to become financially free. This article has covered the basics, including ten tips to help you get started.
If you experience challenges while trying to set your financial goals as a couple, consider seeking marriage therapy from a counselor.
Share this article on
Want to have a happier, healthier marriage?
If you feel disconnected or frustrated about the state of your marriage but want to avoid separation and/or divorce, the marriage.com course meant for married couples is an excellent resource to help you overcome the most challenging aspects of being married.
More On This Topic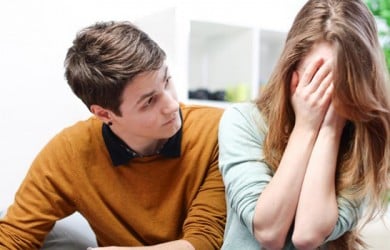 You May Also Like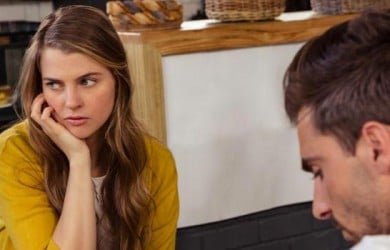 Popular Topics On Married Life