20 Ways to Flirt With Your Husband
Some people believe that marriage is the end game. However, it isn't. It's just the start of a new chapter, and if you feel complacent, then there's a chance for the spark in your relationship to die out. This is why you should have enough knowledge on how to flirt with your husband.
But, with all things said and done, how exactly can you continue flirting with your husband? To know the answer, continue reading this article.
Do you still flirt with your husband?
Some wives continue to flirt with their husbands even after marriage. They do it because they are already used to it, and it's part of their relationship.
However, for some who do not flirt with their husband, it's not because they don't love them anymore. It's because many wives are busy taking care of the whole family.
Most of their time is spent balancing their career, taking care of house chores, raising children, and being wives. As a result, going the extra mile to flirt with their husband is challenging.
Related Reading: 

How to Flirt with a Guy
Why is it necessary to flirt with your husband?
Flirting with your husband might sound like it's an extra task. However, it is necessary to make sure that the fire in your relationship remains. Think of it as a way to romance your husband.
Besides, flirting does not always require great effort or a long period of time.
In fact, you can use flirty texts to send to your husband.
This does not take more than 30 seconds, but it will make him feel like you both are back to being girlfriend and boyfriend again which is a good break from all the pressure that you both have to face with marriage and being adults.
Related Reading: 

Ways To Be Romantic With Your Husband
20 Ways to flirt with your husband
How to flirt with your husband? What exactly are the ways to flirt with your husband and turn him on? Here are some tips to show love to your husband.
1. Play a love song while in the car
Car rides can be quite boring, but did you know it's a good opportunity for you to flirt with your husband? The perfect way to do this is by playing a love song while in the car.
You can sing along with it and touch your husband affectionately during the chorus. It can even be more effective if the song you played is sentimental to both of you. Just make sure not to get him distracted too much if he is the one driving and vice versa.
2. Give him a flirty note
Suppose you are making a packed lunch for your husband. In that case, you can make it an opportunity to flirt with him by leaving a flirty note on top. When he sees it before eating, he'll definitely feel recharged after a busy morning.
You can also put flirty notes in his laptop, notebook, or somewhere he least expects it to be.
3. Ask him on a date
Due to busy schedules and responsibilities piling up, many couples forget how important it is for them to spend a long time with one another.
You can fix this by asking him on a date once in a while. The date does not need to be extravagant and grand. You can have a movie date at home or eat at your favorite family restaurant. What's important is that you enjoy each other's company.
Related Reading: 

Importance of Date Night in a Marriage and Tips to Make It Happen
4. Express your love out of nowhere
Expressing your love when your husband least expects it is one of the most effective ways of flirting. You can tell him how much you love him while watching TV on Saturdays or before he leaves for work.
Related Reading: 

200 Ways to Say "I Love You"
5. Send a selfie
They say a picture holds a message of a thousand words. That can be said to be true about a selfie. Send one to your husband while he is at work. You can even consider sending it while the two of you are in the same room.
The selfie can either show your beautiful smile or a seductive look. You can also try to be a little silly if you want.
6. Be a little touchy
Utilize the sense of touch when you are flirting with your husband.
You can do this by caressing his thighs while you are watching TV. You can also massage or rub his shoulders if you see him working at home or sitting for a long time.
Related Reading: 

The Power of Touch in Your Marriage
7. Rub his foot and legs under the table
This might sound like what teenagers do, but it's something that you can do with your husband even when you are married.
It can even get more exciting when there are other people around. Just make sure to be discreet about it and that it's your husband's foot and legs that you are rubbing.
8. Steal a kiss
A kiss before leaving the house or before sleeping is already expected by couples who are in a relationship. Sometimes, these kisses are not considered special because they are already part of a routine.
However, you can break the cycle by giving your husband unexpected kisses here and there. Give him a peck when you pass by him or when he just came out of the shower. You can also kiss him when you're out on a stroll at the park or walking at the mall.
Related Reading: 

Reasons Why Kissing Is Super Important in a Relationship
9. Flash him
You might think that he is not interested in your body anymore since he has seen it all. But, being a little daring once in a while by flashing him will definitely awaken his manly senses. However, make sure to be discreet about this.
You wouldn't want to get in trouble with the law or be exposed to strangers. Besides, secrecy is part of what makes it an exciting way to flirt.
10. Compliment him
Giving compliments is one of the best ways to flirt. You can spice it up with your husband by complimenting a part of his body and be specific about it. You can also be a little naughty if you want to get more out of it.
Here are some compliments that you might want to consider:
Your butt is sexy

Your shoulders are very many

Your jawline can cut butter
These might sound cheesy, but that's what makes them unexpected.
Related Reading: 

Compliments for Men That They Love to Hear More Often
11. Whisper something sweet
There's something different about whispering sweet things to your husband than saying it like how you normally would. Not only is it very flirty, but it's one of the best answers to, "Ways to turn my husband on.'
Here are some sweet things that you can whisper to your husband:
You smell nice right now.

You look so sexy today.

I want you.
Related Reading: 

Sweetest Things to Say to Your Husband
12. Give him a gift
Giving a gift is a tangible way of flirting.
It can even be more effective if what you will be giving your husband is something personalized. The idea that you went out of your way to give him something special will make him feel loved and appreciated.
Related Reading: 

Gifts for Your Husband or Beau
13. Do the just kidding game
The just kidding game can be a fun way to flirt with your husband. You can easily catch him off guard with it.
For example, you are on a dinner date. You can say that you are not wearing any underwear, then say "just kidding" once he gets surprised.
14. Use flirty and suggestive emoji
You don't have to use words to flirt with your husband through text in this day and age. You can simply use emojis. For example, you can send him a tongue-out emoji and an eggplant. He will definitely get what you mean by this.
Doing this is most effective when he is in the office or somewhere far. He'll definitely get very excited to go home as soon as possible.
15. Play "strip" anything
If you want to have some mental stimulation with your partner while keeping it sexy, then playing "strip" anything is a perfect option. You can use any board game for this and simply add "strip." A good example is Strip Scrabble.
For this, you can set a rule of stripping an item of clothing for every worth, that's word 20-30 points, etc.
16. Pretend you're both strangers
This is a bit of roleplay, but it's surely something that can excite both of you. You can pretend you're strangers and meet up in a bar.
However, you have to pretend as if you don't know each other then proceed to enjoy each other's company as if it's the first time you've met.
19. Get some new lingerie
This one will definitely spice up your and your husband's sexual life. You can make it obvious by buying new sexy lingerie or drop subtle hints and allow him to discover.
Related Reading: 

Sexy Lingerie Styles That Will Drive Your Husband Crazy
20. Grab some drinks
You can ask your partner to go out and grab a couple of drinks, or you can buy a bottle of wine and share it with him at home!
This will help loosen up the both of you, and you'll find that the more you drink, the more natural flirting will feel.
Related Reading: 

Romantic Actions for Him – 8 Ways to Romance Your Man
Benefits of flirting with your husband
When you understand how to flirt with your husband, it is essential to know the advantages it brings too.
Here are some benefits that you can get from flirting with your husband:
How do I flirt with my husband over text when he is away
There are many ways on how to flirt with your husband through text when he is away. The most basic way is to send him a flirty text such as the following:
I miss you. Come home soon!

How did I get so lucky to marry a man like you?

I want all of you… right now.

The kids are missing you, and so do I.

I miss your touch.

Please come home early.
If you want to add more effort, you can send him a picture along with the text. The picture could be you with a big smile or something sultry and naughty. Once he reads the text, he will definitely have a smile on his face.
Related Reading: 

Ways to Romance Your Husband & Rekindle Your Relationship
Conclusion
Flirting is one of the best ways to excite your husband. Contrary to popular belief, it does not take much effort, and you will definitely enjoy it too.
Besides, it's also a good way to help maintain your loving and harmonious marital affair.
Share this article on
Want to have a happier, healthier marriage?
If you feel disconnected or frustrated about the state of your marriage but want to avoid separation and/or divorce, the marriage.com course meant for married couples is an excellent resource to help you overcome the most challenging aspects of being married.
More On This Topic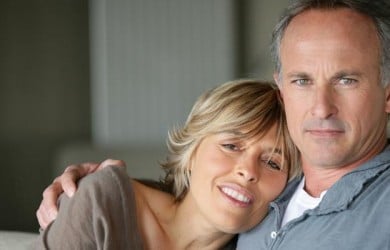 You May Also Like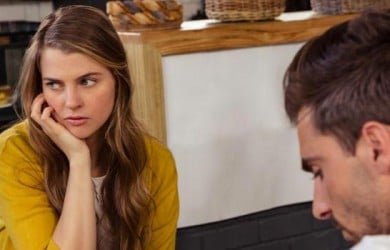 Popular Topics On Married Life