15 Ways to Romantically Flirt With Your Spouse
Keeping the spark alive in a long-term relationship or marriage is essential for happiness and fulfillment. One way to do this is by flirting with your spouse, just like you did in the early days of your relationship.
Flirting is not just for new couples; it's a playful and intimate way to maintain a close connection with your partner, even after many years together.
Here are simple and effective ways of how to flirt with your spouse to keep the romance alive, strengthen your bond, and reignite that initial passion that brought you together in the first place.
Why is romantic flirting important in a marriage?
Romantic flirting in a marriage serves multiple important functions that go beyond surface-level interaction.
First and foremost, it helps to maintain emotional intimacy between spouses. Emotional closeness is the backbone of any long-lasting, satisfying relationship, and flirting is a lighthearted yet impactful way to stay connected.
Additionally, flirting helps to renew and sustain the romantic spark that initially fueled the relationship.
Over time, marriages can fall into routines, becoming mundane or predictable. The playful banter and affectionate gestures involved in flirting can break the monotony, making each partner feel special and desired again.
Moreover, flirting often leads to increased physical intimacy. The subtle touches, lingering looks, and playful teasing are all precursors to more intimate physical connection, helping keep the sexual aspect of a relationship healthy and active.
In many cases, it's also a confidence booster. Being flirted with by your spouse can elevate self-esteem and promote a positive self-image, which, in turn, can benefit the marriage as a whole.
Finally, romantic flirting provides a safe space to communicate desires and needs in a way that's fun and free from the pressures of day-to-day responsibilities. It becomes a language of its own in a marriage, offering an ongoing dialogue that nurtures and strengthens the marital bond.
15 ways to romantically flirt with your spouse
Flirting with your spouse can be a delightful way to keep the romance alive and maintain a strong emotional bond. Here are 15 ways of how to flirt with your spouse:
1. Leave love notes
Pen short love messages or even romantic quotes and tuck them in unexpected places—your spouse's laptop bag, their car's glove box, or even inside their favorite book. This timeless gesture keeps your love fresh and constantly on their mind.
2. Text during the day
Instead of the usual "How's your day?" try sending flirtatious or affectionate text messages to your spouse. Use pet names, emoticons, or even inside jokes to keep the communication fun and spontaneous.
3. Compliment them genuinely
Don't let a day pass without complimenting your spouse. Whether it's their new haircut, the way they've handled a difficult situation, or simply how they look, genuine compliments foster a positive atmosphere and make them feel valued.
4. Use body language
Physical touch is a powerful form of communication. A playful touch on the arm, a hug from behind, or simply holding hands can communicate your affection in a way words often can't.
The research supports the idea that physical touch is a form of communication by discussing the significance of "overt behavior" in flirtation, as opposed to merely relying on subjective self-reports. It mentions that behavioral coding systems in flirtation studies include "touch and physical contact" as key elements.
5. Dress to impress
You don't need a special occasion to look good for your spouse. Occasionally dressing up, even if it's just for a dinner at home, can reignite the attraction and remind them of your initial courtship days.
6. Surprise date nights
Randomly plan an outing or a special evening at home. Whether it's revisiting the place of your first date or trying something new, spontaneity can bring back the excitement and unpredictability that makes relationships feel fresh.
7. Cook their favorite meal
Spend some time preparing a special dinner featuring your spouse's favorite dishes. The effort you put into cooking not only says you care but also that you pay attention to their likes and dislikes.
8. Listen attentively
During conversations, put away distractions like phones or tablets and listen to your spouse. Nodding, making eye contact, and giving feedback shows you're engaged, which can make your spouse feel important and heard.
9. Be playful
Engage in light banter, jokes, or play simple games like trivia or cards. A sense of playfulness can lighten the atmosphere, add a fun dynamic to your relationship, and remind you both not to take life too seriously all the time.
10. Give unexpected gifts
Surprise your spouse with small, thoughtful gifts when they least expect it. Whether it's their favorite chocolate bar or a new accessory they've been eyeing, unexpected gifts show your attention to detail and your desire to make them happy.
11. Be supportive
Show your unwavering support in both small and significant matters. Whether it's cheering for them at a work event or helping with household tasks, this kind of emotional and practical backing can be deeply romantic and shows that you're a true partner in every sense.
12. Plan weekend getaways
A weekend getaway, even if it's to a nearby location, offers an escape from routine. It allows you both to relax, focus on each other, and rediscover the intimacy that can sometimes be overlooked in daily life.
13. Rediscover shared interests
Identify activities you both enjoyed during the earlier stages of your relationship, whether it's cooking together, dancing, or watching classic films. Engaging in these shared interests can create new memories and help you both reconnect on a deeper level.
14. Light teasing
Light teasing isn't just for the early days of dating. Gentle ribbing can add a layer of excitement to your daily interactions, reminding you both of the initial stages of attraction and the playful nature of love.
15. Say "I love you" often
Never underestimate the power of these three words. flirt with him or her by saying "I love you" frequently and at unexpected times. It can make your spouse feel deeply valued and secure in your relationship, reaffirming your commitment to them.
FAQ
In long-term relationships, romantic flirting often brings up questions around its importance, methods, and impact. Below are some frequently asked questions to guide you through the best ways to flirt and romantically flirting with your spouse.
Is humor a part of romantic flirting?
Yes, humor is often one of the ways of flirting. Wit and humor can lighten the mood, make interactions more enjoyable, and add an element of playfulness to your relationship. Many people find a good sense of humor to be an attractive quality, so incorporating jokes, playful teasing, or funny observations can add a charming dimension to your romantic interactions.
Know more here:
Is it important to be verbal with romantic flirting?
While non-verbal cues like body language and touch are essential components of romantic flirting, being verbal adds another layer of intimacy and understanding.
Expressing your feelings, compliments, or even playful banter through words can clarify your intentions and make your spouse feel special. Verbal communication can also be a way to articulate deeper emotional thoughts that might be difficult to convey through gestures alone.
How do I initiate romantic flirting with my spouse?
Initiating romantic flirting with your spouse can be as simple as giving them a heartfelt compliment, planning a surprise date, or engaging in light teasing. The key is to be genuine and attuned to your spouse's reactions.
You could start by revisiting actions or phrases that have been meaningful in your relationship's early stages. The initiative shows that you're actively thinking about keeping the spark alive, which is likely to be appreciated by your spouse.
What is the difference between regular flirting and romantic flirting?
Regular flirting often occurs in the early stages of a relationship or in situations where people are getting to know each other. Its main purpose is often exploratory, to gauge mutual interest and attraction.
Romantic flirting, on the other hand, occurs within the context of an established emotional bond and is aimed at maintaining or deepening that connection. It focuses more on the nuances that make your specific relationship unique and is often less about discovery and more about affirmation.
How can I make my spouse feel desired during romantic flirting?
Making your spouse feel desired involves both verbal and non-verbal actions. Compliment them genuinely, focusing on attributes that you find particularly attractive or endearing. Physical touch, such as hugs, kisses, or simply holding hands, can also send a powerful message of desire.
Planning special activities, giving thoughtful gifts, or even doing something as simple as making their favorite meal can all make your spouse feel treasured and desired.
In a nutshell
Learning how to flirt with your spouse is an essential skill that adds zest to long-term partnerships and marriages. Whether you're figuring out how to flirt with your wife over text or how to flirt with your partner in person, the key is to maintain the romantic spark.
You don't need to be an expert in how to flirt in a relationship to make an impact; often, it's the small, consistent efforts that mean the most. Even if you're wondering how to flirt casually, a playful attitude can go a long way in enriching your marital life.
Incorporating these flirtatious elements into your everyday interactions not only keeps the relationship fresh and exciting but also fosters a deeper emotional connection with your partner.
So, if you've ever wondered how to flirt while maintaining the dignity and depth of a long-term relationship, the answer lies in striking a balance between spontaneous gestures and thoughtful, planned affection.
Share this article on
Want to have a happier, healthier marriage?
If you feel disconnected or frustrated about the state of your marriage but want to avoid separation and/or divorce, the marriage.com course meant for married couples is an excellent resource to help you overcome the most challenging aspects of being married.
Learn More On This Topic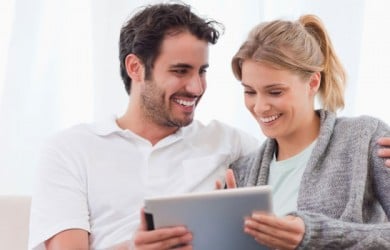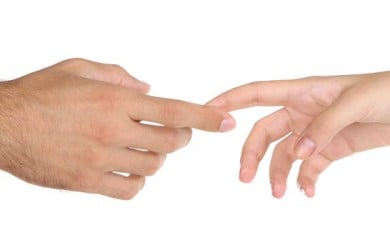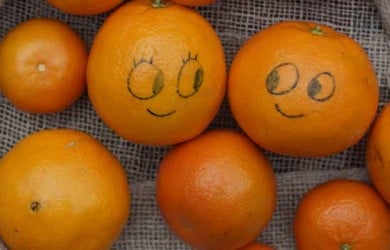 You May Also Like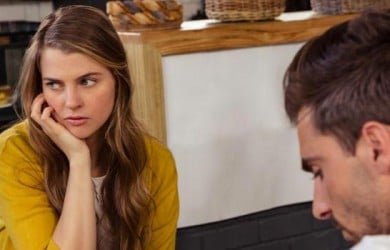 Popular Topics On Married Life