How Being a Busy Husband's Wife Makes Me a Stronger Woman
"It will take a strong woman to marry my son, with the work he does," she told me," and I believe you are strong." Before Jeff Levering got down on one knee, I heard these words of approval from my future mother-in-law.
I'd have to be willing to make sacrifices. He'd travel A LOT. I thought I knew what I was signing up for when becoming a baseball broadcaster's – a busy husband's wife.
In the minor leagues: 140+ games in about 150 days. In the majors: 162 games in 180 days, not including six weeks of Spring Training and a possible playoff run.
The beginning of the challenging times
Jeff's first gig in 2007, with the Rancho Cucamonga (CA) Quakes, was less shocking to my "girlfriend system" because I had school, work, and family near. However, it was the start of a long, winding road — for both of us – and I wasn't fully prepared for the challenges and level of commitment in store.
In September 2010, I left the surf and sand of Newport Beach to live with Jeff in Springfield, MO, so naturally, he asked me to marry him.
Sacrifice number one- leaving my life for his!
Jeff had moved up to the Double-A level. We were married in October 2012. We built a life together, a community, and made lifelong friends. We had the best time living in Springfield.
In 2013, Jeff received his Triple-A opportunity three months into our marriage. The next seven months we spent apart, as newlyweds.
I had a job I loved and the obligations to fulfill before my exit. We only saw each other in-person twice, and I don't believe FaceTime was a "thing" quite yet.
We reunited in Massachusetts in the fall of 2013 after one of two seasons with the Pawtucket Red Sox, one level below Major League Baseball. I was also working full-time, and then seemingly, everything happened at once.
Motherhood – the most demanding job
We welcomed our firstborn in October 2014, and just three months later, Jeff was offered a job with the Milwaukee Brewers. After eight years in the minors, he had made it to the big leagues, and our family of three was off to Wisconsin in February 2015.
Jeff's new gig as the radio partner for legendary announcer Bob Uecker was a mighty pat on the back for his career. But here I was, in a new city, where my social self knew absolutely no one.
I had a good job offer but ultimately said no to it. Faced with tremendous sacrifice, I chose to be the constant in our son's life and became a stay-at-home-mom.
I mourned what felt like the loss of my career and poured 100% of my being into our family. As much as I wanted to rock at motherhood, Jeff knew this would be difficult for me.
At first, I spent a lot of time feeling lonely and sorry for myself. We experienced tremendous changes, and I almost felt resentful while coming into our new and exciting life.
Is there a more demanding job that you can't fully prepare for than being a mother?
You can read the books and get all the comforts and necessities, but motherhood will test you to the absolute core.
Looking back, I am sure that moving to Milwaukee as a new mom and having zero hands-on support sent me into postpartum depression. I felt overwhelmed and exhausted, and my identity was all about my husband and my baby.
Our daughter arrived three years later, and by then, we had built a community of friends and babysitters. I had experience and was prepared for the baby, but I wasn't ready for the transition from one kid to two in our sports-filled lives.
Glass half-full- it was another strength-building experience to add to my life.
Balancing marriage and motherhood
Going into the 2018 playoffs as a baseball mom of a toddler and baby had its challenges, but I didn't miss a game. Somehow, I cheered on our Brewers and Jeff while breastfeeding and struggling through sleepless nights.
I've always appreciated being able to turn on the radio and hear my husband's voice. When we are apart, it almost feels like he's right next to me.
The kids and I show up for many Brewers games, no matter how much I battle with car seat buckles and remembering all of the snacks. We watch every college basketball game Jeff broadcasts on Fox Sports and Big Ten Network – he regularly works an additional 30 events during the "offseason."
We stay present in his world, no matter what. It is what we have to do to stay connected and has become a regular part of our lives.
We miss spending holidays, birthdays, and milestones together, but we make all the moments count.
Any partner to someone who works in pro sports will tell you how hard it can be, especially with kiddos.
Jeff's time commitment is equal to or greater than the athletes', and before the pandemic, I was running the show solo about 70% of the time. In 2018 alone, Jeff worked 225 games.
I can't leave this part out- Jeff is beloved by our children because every second he gets with them is time well spent.
He steps up around the house and supports me as much as he can, thank God. Jeff is a badass, and I admire him deeply. Professionally, it's thrilling to witness his achievements from the front row.
He is living his dream and inspires me daily. My support for Jeff is unbreakable — that part makes a huge difference.
At the same time, I wasn't sure I'd ever make it back to "me."
But, I finally felt ready to give it a try!
Making it back to 'ME'
I became a certified professional coach, which was my dream for years. I am now a business owner and want to connect my experiences to my passion, helping others facing major changes in their lives.
I first "opened my doors" last February, while our family was together in Phoenix for Spring Training. I worked professionally for the first time since September 2014, and it felt incredible.
Then the pandemic hit, and baseball shut down in March. While facing the sudden uncertainty of my husband's job, I was developing my business.
The unexpected turn of events led to a magnitude of family time we'd never otherwise have.
Jeff and I even began making funny posts on social media with our extra time. Ironically, something as traumatic as a pandemic allowed us to put down our sails and breathe a little easier.
Jeff showed his strength to me while awaiting news of baseball's future. He stayed positive because he knew this gift of time was rare.
He missed his daily routine of walking into the radio booth – greeting Bob and sharing stories as if they hadn't just seen each other yesterday. Like old friends, those two. I think Bob forgets that Jeff is only 37 because Bob often speaks to his radio partner like a friend from his younger years.
That said, I am grateful for Jeff's transition into this new role at home. For the first time, I felt like I had a full partner in parenthood and tending to a household. I will cherish this time forever, on several levels.
And as Major League Baseball gets underway, I now have irreplaceable hindsight. I am a stronger woman because I got a busy husband.
Wrapping up
I stepped into a challenging life. I am married to a busy husband. But I can safely say, we got this, one season at a time.
I'm thankful for my supportive friends and family, who've taught me that it's OK to need help. I know now that I'd be a different woman in another life, and I wouldn't trade this life for anything.
Also Watch:

Share this article on
Want to have a happier, healthier marriage?
If you feel disconnected or frustrated about the state of your marriage but want to avoid separation and/or divorce, the marriage.com course meant for married couples is an excellent resource to help you overcome the most challenging aspects of being married.
Learn More On This Topic
You May Also Like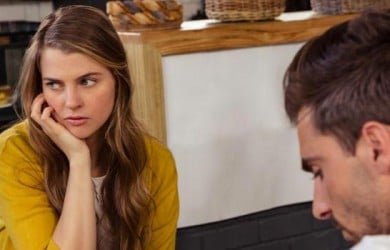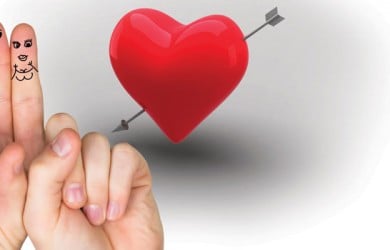 Popular Topics On Married Life