The Key Differences Between Love and Intimacy
If you're wondering how to have the best relationship possible, you've probably wondered about the difference between love and intimacy. Which one is more important for maintaining a happy relationship?
Both spouses likely have different ideas of what makes true romance. For some, romance means watching a sunset with a bottle of wine, for others romance could be cuddling on the couch together with a bucket of chicken.
On the other hand, intimacy isn't about receiving gifts or being surprised by your spouse, it's about creating a deep connection of love, trust, and vulnerability.
In the great wide world of love, it can be hard to keep things straight. That's why we've created this simple guide to teach you the big differences between love and intimacy, as well as show you how to incorporate both into your relationship.
What is romance?
The difference between intimacy and romance is that romance is often seen as a fleeting or shallow connotation.
Romance a display of affection that hasn't yet become serious, often having to do with giving gifts or compliments.
That's not to say that romance isn't important in long-term relationships. Just the opposite!
There's a difference between physical relationship and romance. Research on regular date nights shows that spending quality time together out on the town boosts romantic love that is strongly connected to excitement and passion. It's this passion and romance that help prevent relationship boredom from occurring.
Related Reading: 

The Role of Romance in a Relationship and its Importance
Here are 10 ways you can add more romance to your marriage.
Don't be afraid of PDA. Giving little kisses in public, flirting, and holding hands can all boost the cuddle hormone oxytocin and make you feel more in love than ever.

Look for ways to be helpful. Empty the dishwasher, draw your spouse a bubble bath,

Give gifts. Whether it's something extravagant like diamonds, sweet like flowers, or subtle like picking up your spouse's favorite soda, gift giving is a staple of romance.

Reminisce with your spouse. Recount how you first met or talk about your most

romantic moments together

.

Go out on romantic dates. No kids or talking about work on this

romantic date

. This is all about wooing your spouse all over again – as if you were first dating!

Brag about your partner. Not obnoxiously, of course, but your partner will love to hear you gush about how great they are.

Compliment each other. Who doesn't like to be told they're hilarious or particularly sexy looking by the person they love the most in the whole world?

Try something new together. Take up a dance class, go skydiving, or learn a new language. This will boost romance and friendship.

Be spontaneous. Book a fancy, romantic hotel room in your city, complete with room service and an in-room jacuzzi.

Be sweet on the daily. Write "I love you" on the foggy bathroom mirror or cook your spouse their favorite meal.
What is intimacy?
There is a big difference between love and intimacy. Romance may be spring from intimacy, but it does not create a truly intimate connection with someone.
Romance is about gestures, compliments, gifts, and giving your partner butterflies. But when it comes to intimacy definition, it is about the real, deep connection you create with your partner.
Here are three important aspects of intimacy with a spouse.
Psychotherapist Mary Jo Rapini walks you through 5 OTHER types of intimacy that are crucial for your relationship:
What Is love without intimacy?
Love is what brings two people together to form a relationship. However, as the relationship progresses, intimacy becomes extremely important. So, can a relationship last without intimacy?
Well, in a relationship without intimacy, the couple will not be able to strengthen the bond and develop a deeper connection with each other and understanding for each other.
However, it is important to note that intimacy does not always mean sex. It is a feeling of closeness with your partner
Related Reading: 

How Important Is Intimacy in a Relationship
Differences between love and intimacy
When it comes to romantic vs. intimate, love is an emotion characterized by passion and commitment. Intimacy, on the other hand, is a deeper connection that you create with your partner. Here are some differences between love and intimacy:
Love is an emotional response. Intimacy is a deeper connection that involves emotions and behaviors characterized by passion, intimacy, and commitment. The most powerful love stories are the ones that revolve around the intimate moments between two people.
Although it's possible to have a deep emotional connection with someone without having sex, sex is an important part of an intimate and romantic relationships. When a couple decides to have sex for the first time, it marks the beginning of a journey that leads to deeper levels of intimacy.
Couples who choose not to engage in sexual activities may still enjoy a strong emotional bond, but they don't have a physical bond to keep them together.
Love is an emotional response that involves feeling passionate about someone. Intimacy is a physical and emotional connection that you have with your significant other. Couples may feel passionately about each other without feeling physically connected to their partner.
When it comes to romance vs. intimacy, the difference between romance and intimacy in marriage or relationship is simple. One is something you do, the other is something that you feel. Romance will make your partner feel special, but true intimacy will leave them feeling safe and loved. In order to build a healthy, long-lasting relationship, you must incorporate both into your love life.
Can you have romance without intimacy?
When there's no intimacy in marriage, the biggest way to build intimacy in your relationship is to spend regular quality time together.
Many couples make a habit of doing a regular date night one or more times a month. This gives them the opportunity to unwind, de-stress, forget about work, and have some quality time away from the kids.
Compiled research about having a regular date night shows that couples who spend quality time together boost marital communication. It also makes couples feel like their spouse takes their relationship seriously. Having regular 'couple time' has also been shown to reduce the likelihood of divorce and promote a more stable, happy marriage.
You should never stop talking and getting to know your partner, no matter how long you've been together. Studies show that staying curious about your partner is a healthy habit that will keep your relationship strong.
So, the next time you're out on a date night, ask your partner questions about themselves. They'll love the attention and your intimate connection will benefit.
Sexual chemistry is important in building intimacy in a relationship. This is largely due to the oxytocin hormone released during physical intimacy (such as having sex, holding hands, or kissing) that is responsible for increased feelings of trust and promotes bonding.
Related Reading:

 4 Tips to Build Intimacy in a Marriage
Takeaway
Having an emotional connection with your spouse is unbeatable. It's what keeps you connected beyond the physical intimacy that you share. In fact, studies show that later life couples were more likely to emphasize emotional intimacy as being more important than sex.
Sex can also play an important role in a healthy intimacy with your spouse. Studies show that sexual satisfaction predicts heightened emotional intimacy in couples due to the aforementioned oxytocin.
Emotional intimacy isn't something you can force, but rather, it's something that happens naturally over the time you spend together. It strengthens through spending quality time together and choosing to be vulnerable with your partner.
Share this article on
Want to have a happier, healthier marriage?
If you feel disconnected or frustrated about the state of your marriage but want to avoid separation and/or divorce, the marriage.com course meant for married couples is an excellent resource to help you overcome the most challenging aspects of being married.
More On This Topic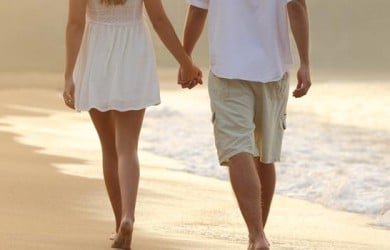 You May Also Like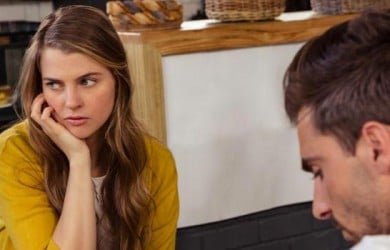 Popular Topics On Married Life