15 Ways to Know if There's Enough Physical Intimacy in Your Relationship
Physical intimacy is a crucial part of any relationship. It's not just about sex; it's about being close to each other in a physical way that shows you care and love each other.
If you're not getting enough physical intimacy in your relationship, it might feel like something is missing from the connection between you and your partner.
This might be a sign that your relationship is in trouble, but it doesn't have to be. If you want to know if there's enough physical intimacy in your relationship, observe these 15 factors. We'll also discuss how important is physical affection in a relationship and other FAQs.
15 indicators that your relationship has enough physical intimacy
Sex is a big part of any relationship and is one of the main factors for keeping people together. If you've been wondering if things are getting physical enough in your relationship and want to know if there's enough physical intimacy in your relationship, then here are 15 ways to know how.
1. You both know what you need and desire
The first and most important aspect of any relationship that has enough physical intimacy is that it facilitates self- knowledge. It allows for both partners to better understand and explore what they need, in what amount and what they don't need when it comes to physical intimacy in relationships.
2. You communicate by touching each other
You know that the way you touch your partner says a lot about how you feel. If there are enough physical needs in a relationship, you will use touch to communicate affection and comfort.
You can show how much you care with little things like holding hands, hugging each other, and giving back rubs. You'll also use touch to show that you're attracted to each other. Touching each other in public will let everyone know that you two are together and belong to each other.
Related Reading: 

20 Ways to Improve Communication in a Relationship
3. You can express your needs and wants
If you can talk about your needs and what makes you feel good, there are probably enough types of physical intimacy in your relationship.
You should be able to have open conversations about sex with each other so that when one person isn't feeling as frisky as usual, they can tell the other person how they want to be touched instead.
Touching in a relationship is essential because it shows that you're open and honest with each other. If you feel like your partner isn't interested in talking about sex or doesn't want to touch you, it could be that they don't feel comfortable enough.
4. You know what you need and how to get it
The best way to know whether you're getting enough physical contact in a relationship is by paying attention to what feels good for you.
You should be able to tell when your partner touches you in a way that makes you feel good and when they don't quite get it right. If something doesn't feel good, talk about it with your partner so they can learn how best to touch you and what works for them.
Related Reading: 

How To Know What You Want in a Relationship?
5. You touch each other during the day
Think of the last time you had a conversation with someone you were attracted to. Did you touch them? Touching each other in a relationship is a way of communicating physical attraction and interest without words.
When you're feeling good about the person in front of you, touching them can be a way of showing that affection and letting them know how much they mean to you.
6. You experience less of a craving for physical contact
When your physical needs are not being met, you feel the deprivation in your body. On the contrary, if you don't crave it, something is clearly right in your relationship.
If you don't feel the need to touch your partner as soon as they walk in the door, it's a sign that you're comfortable with each other and have a healthy relationship.
7. Touch feels reassuring and even playful
When you're secure on the level of physical connection in a relationship, touching can be a form of playfulness. You might get silly and try to tickle each other or wrestle around on the couch like kids.
This type of playfulness is unlikely if you feel like you have to be careful with each other's feelings.
Related Reading: 

How to Be Playful in a Relationship: 20 Effective Tips
Know the subtle art of flirting with someone by touching them in the right places and in the right way:
8. You can be vulnerable around them physically
In a secure relationship, you can physically let your guard down around your partner. This means you are comfortable cuddling up under blankets when watching TV or sitting together in bed at night. You may also choose to be affectionate with each other in public places like restaurants or parks.
9. You don't have to cope with stress by touching
When people are stressed out or uncomfortable, they often turn to crave intimacy in their relationships. This is because it can help to alleviate stress and make the person feel better at that moment.
However, touching them isn't necessary if you have a healthy relationship with your partner. You can simply talk to them about what is stressing you out or ask for their help in dealing with the problem at hand.
Related Reading: 

20 Causes of Stress in Relationships and Its Effects
10. You can sense if they're feeling good
If you know you have enough stages of physical intimacy in your relationship, then you can sense whether they're feeling good in bed or not.
You can tell if they're feeling confident and relaxed or if they're tense and nervous. This will help you know how to make them feel better at that moment.
You know exactly when they're feeling good, especially when you're physically intimate in that moment. In the same sense, you know when a sensation feels off for them.
11. You know how to give and receive
You know how to give and receive physical intimacy if you have a healthy relationship. You understand that the other person needs it as much as you do and will respect their boundaries if they say no. They also know how to be respectful when it comes to your boundaries as well.
You know how to communicate with each other, and you will not pressure the other person into doing anything they don't want to do.
You also know that what works for one person doesn't necessarily work for another, so you're willing to try things together and learn from each other as much as possible.
12. You can get turned on without the physical contact
You can get turned on by just thinking about the other person, and you don't need to be physically touching for this to happen. You both know how important it is to keep things fresh between you two, so you're willing to try new things together to keep your relationship interesting.
13. Touching them is an intimate experience
You don't just touch each other for the sake of touching. You do so because you know that your partner loves to be touched in a certain way and only by you.
Your touches aren't random; they're intentional. So when you're secure in your physical intimacy, you don't need to worry about whether or not the other person likes what you're doing. You know that they do, and that's all that matters.
14. You enjoy each other's bodies
The human body is beautiful; there's no doubt about it. And if you're secure in your physical intimacy relationship, you'll also deeply appreciate the other person's body. You won't feel ashamed or self-conscious if they catch you staring at them.
Instead, you'll enjoy seeing all of their features and curves because they're yours.
Related Reading: 

10 Ways to Enjoy a Casual Relationship
15. You can experiment without fear
You have nothing to lose when you're secure in your physical relationship with your girlfriend. You don't have to worry about what your partner thinks of the things that you do together. If they don't like them, they'll let you know—and if they do like them, then it's all good!
More questions on physical intimacy in your relationship
Below, we've answered some common questions that people have about physical intimacy. As such, it's a great resource to have if you're looking for some answers:
When is a relationship only physical?
A physical relationship is when your connection with someone is purely sexual and doesn't go beyond that. You may feel emotionally disconnected from them, or they might not want to spend much time together outside of having sex.
It's also possible that you don't feel like you have much in common with your partner and are just having sex because it's fun. However, if you feel like there's more to the relationship than just sex, it's not a physical relationship.
Can physical intimacy lead to love?
This is a common misconception, but the answer is no. Physical intimacy can be a part of a healthy relationship and make you feel closer to your partner, but it's not the only thing that causes love.
Love is much more than just physical attraction. If you're in love with someone, then they're more than just their body parts.
Although sex can be a way to express affection, it's not an indicator of romantic attachment.
A person who engages in sex with someone they don't care about is just as likely to do so with someone they do care about — especially if the sex is good and there are no other barriers to prevent it from happening again.
Is physical intimacy an important part of a healthy relationship?
If you're asking how important is physical intimacy in a relationship, it is a very important part of any relationship. It is the physical expression of love and affection, and it can make you feel closer to your partner.
Physical intimacy is more than just sex when you are in a relationship. It includes kissing, hugging, cuddling, and other similar activities.
In the answer of, is physical intimacy important in a relationship, many people think that physical intimacy is only important in the beginning stages of a relationship. But this isn't true at all! It's important for all couples at all stages of their relationships.
When you are dating someone new, physical intimacy can help you get to know each other better and learn about each other's likes and dislikes.
However, even if you have been married or have been together for decades, physical intimacy can still be essential to your relationship! In fact, without it, some relationships and even marriages crumble and start to have problems.
How much physical intimacy do you need in a relationship?
This can vary from couple to couple. It is important that both people are on the same page regarding their expectations and needs for physical intimacy.
It's also important for both partners to be honest about how much physical intimacy they need in their relationship and how often they would like to engage in it. This can help you avoid misunderstandings or hurt feelings later on.
Takeaway
Being secure in your physical relationship romance is a great way to build trust and intimacy between you and your partner. It will help you communicate better about what it is that you like, and it will help both of you feel more confident in each other.
Most importantly, it will make you a better lover because you'll also have more confidence in yourself.
However, if and when problems with physical intimacy become too much to bear, it's also helpful to seek counseling.
They can be a great source of support and guidance as you work through your problems. Most importantly, a counselor can help you identify the underlying issues and help you healthily address them.
Share this article on
Want to have a happier, healthier marriage?
If you feel disconnected or frustrated about the state of your marriage but want to avoid separation and/or divorce, the marriage.com course meant for married couples is an excellent resource to help you overcome the most challenging aspects of being married.
Learn More On This Topic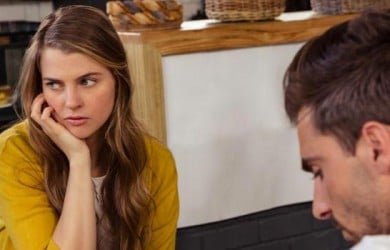 You May Also Like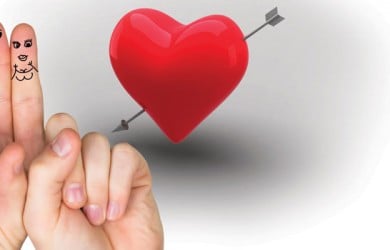 Popular Topics On Married Life