7 Long-Term Psychological Effects of Infidelity & How to Cope
Infidelity, when one partner cheats on another, can deeply affect people's minds for a long time. It's not just about feeling sad at first – it can lead to more lasting issues. People might start thinking they're not good enough and lose confidence.
Trust, which is really important in relationships, can be broken, making it hard to trust again. This experience could even cause long-term psychological effects of infidelity, like anxiety, sadness, and really bad stress.
It's important to know that being hurt like this can have a big impact, and understanding how it affects us can help us feel better over time.
What are the long-term effects of infidelity?
Infidelity can leave enduring emotional scars on individuals and relationships. Beyond initial heartbreak, the long-term psychological effects of infidelity can include persistent feelings of insecurity, reduced self-worth, and difficulty trusting others.
The breach of trust can lead to challenges in forming and maintaining healthy connections, affecting future relationships. Ongoing emotional distress, such as anxiety, depression, and even post-traumatic stress, may result from the betrayal.
These effects highlight the complexity of navigating the aftermath of infidelity and the importance of seeking support to heal and rebuild emotional well-being.
Does the pain of infidelity go away?
The pain of infidelity can gradually diminish over time, but its duration varies for each person. Initial intense emotions tend to ease as individuals process and adapt to the situation.
Healing often involves communication, self-reflection, and seeking support from friends, family, or professionals.
While the pain might lessen, some residual long-term psychological effects of infidelity may linger, particularly if trust is deeply shattered. Rebuilding trust and emotional recovery can be a long journey.
Ultimately, whether the pain fades depends on factors like personal resilience, the effort invested in healing, and the willingness of both partners to work through the aftermath of infidelity.
7 long term psychological effects of infidelity
Beyond the immediate emotional turmoil, it can lead to a range of long-term psychological effects of infidelity that shape their well-being and future relationships.
1. Trust issues
One of the most evident consequences of infidelity is the erosion of trust. The betrayed partner might find it difficult to trust again, not only in romantic relationships but also in other aspects of life.
2. Low self-esteem
Infidelity can lead to feelings of inadequacy and lowered self-esteem in the betrayed partner. They may question their worth and attractiveness, doubting their ability to maintain a healthy relationship.
3. Anxiety and depression
The emotional aftermath of infidelity can trigger persistent anxiety and depression. The sense of betrayal and uncertainty about the future can contribute to prolonged distress.
The persistent anxiety can lead to a heightened state of vigilance, impacting their overall mental well-being and making it challenging to fully trust and engage in new connections.
4. Post-Traumatic Stress Disorder (PTSD)
Infidelity can manifest as intrusive thoughts, flashbacks, heightened emotional reactivity, and avoidance of reminders related to the affair.
Studies highlight that in severe cases, individuals might develop symptoms akin to PTSD, such as intrusive thoughts, nightmares, and hyperarousal, due to the trauma of betrayal.
The traumatic impact of betrayal can lead to a prolonged state of distress, resembling the psychological responses seen in individuals who have undergone traumatic events. This underscores the severity of the emotional turmoil caused by infidelity and the need for professional support to address these effects.
5. Emotional rollercoaster
Betrayed partners often experience a range of conflicting emotions, including anger, sadness, confusion, and even guilt. These emotional fluctuations can persist for an extended period.
6. Difficulty in forming attachments
The aftermath of infidelity can influence how individuals approach future relationships. Fear of being hurt again might lead to a reluctance to open up or form deep emotional connections.
Experiencing or witnessing cheating can create a lasting impression that people are not to be fully trusted, impacting future relationships and interactions. This can result in a guarded and cynical outlook, where the belief in genuine, faithful connections becomes challenging to maintain.
7. Impact on future relationships
Even if the betrayed partner eventually enters a new relationship, the scars of infidelity can continue to affect their behavior and emotional responses. It might lead to a fear of commitment or a heightened vigilance for signs of potential betrayal.
Individuals who have experienced infidelity might struggle with issues related to trust, intimacy, and commitment in new relationships. The fear of being hurt again can hinder their ability to fully engage and open up emotionally, potentially leading to challenges in forming healthy and fulfilling connections with new partners.
9 ways to cope with long-term psychological effects of infidelity
Coping with the long-term psychological effects of infidelity can be challenging, as it often involves dealing with complex emotions such as betrayal, hurt, anger, and loss of trust. So, how to overcome infidelity?
While everyone's journey is unique, here are nine ways to help you understand the long-term psychological effects of infidelity and work toward healing:
1. Allow yourself to grieve
Acknowledge the pain and emotions you're feeling. It's important to give yourself permission to grieve the loss of trust and the emotional turmoil caused by the infidelity.
Recognize that recovery isn't instantaneous; it's a gradual process that varies for everyone. Grant yourself permission to experience emotions, grieve the trust lost, and work through the impact.
By acknowledging that healing takes time and being patient with yourself, you'll better navigate the journey towards emotional recovery.
2. Seek professional help
Consider working with a therapist or counselor who specializes in relationship issues or infidelity. A professional can provide you with a safe space to express your feelings and guide you through the healing process.
3. Communicate openly
If you're trying to rebuild the relationship, open and honest communication is crucial. Both partners need to be willing to discuss the infidelity, its impact, and their feelings without judgment or defensiveness.
4. Set boundaries
Establish clear boundaries that help you feel safe and respected in the relationship. Boundaries can help rebuild trust and create a healthier dynamic moving forward.
5. Practice self-care
Focus on your well-being by engaging in activities that bring you joy and relaxation.
Engaging in activities like exercise, meditation, spending time with loved ones, and pursuing hobbies can help reduce stress and improve overall well-being.
Prioritizing self-care allows you to focus on your emotional healing and provides a healthy outlet for your emotions. By taking care of yourself, you're better equipped to navigate the challenges of coping with the psychological effects of infidelity.
6. Lean on supportive relationships
Surround yourself with friends, family, or support groups that offer understanding, empathy, and encouragement. Sharing your feelings with those you trust can provide valuable emotional support.
7. Manage negative thoughts
Challenge and reframe negative thought patterns that can arise after infidelity. Cognitive-behavioral techniques can help you restructure your thinking and reduce anxiety or depression.
8. Allow time for healing
Healing from the long-term impact of infidelity or overcoming infidelity takes time. Be patient with yourself and your partner if you're choosing to work through the aftermath together.
9. Consider forgiveness
Forgiveness doesn't mean forgetting or condoning the actions that caused pain. It's about letting go of the desire for revenge and freeing yourself from the emotional burden. However, forgiveness is a personal decision and may not be appropriate for everyone.
In this video, Infidelity expert Rick Reynolds explains ways it can affect mental well-being. Understand the complexities in just one video.
Commonly asked questions
Here are some essential questions about infidelity's impact on relationships and mental health. From the long-term psychological effects of infidelity to therapy's role, understand the consequences on individuals and families, both negative and positive, through these questions.
Are there long-term psychological effects of infidelity?
Infidelity can have lasting emotional repercussions on the betrayed partner, including trust issues, anxiety, and lowered self-esteem. It may strain the relationship, leading to ongoing communication problems and emotional distance.
Can infidelity cause mental illness?
While not a direct cause, infidelity can contribute to mental health struggles such as depression and anxiety due to the trauma and emotional distress it can induce. However, mental illness is typically a result of complex factors.
Can infidelity lead to positive changes in a relationship?
In some cases, confronting infidelity can prompt couples to address underlying issues, fostering better communication and growth. Rebuilding trust through open dialogue and therapy can lead to a more resilient relationship.
Can therapy help you overcome long-term effects of infidelity?
Professional therapy offers a structured environment to navigate the challenges triggered by infidelity. Therapists can provide coping strategies, guide emotional healing, and facilitate constructive conversations between partners.
How does infidelity affect the family?
Infidelity's impact extends beyond the couple, affecting children and extended family members. Family dynamics might shift due to conflicts, leading to emotional upheaval and long-term consequences on relationships.
Summing up
Infidelity's aftermath is complex. While it can lead to emotional scars and strain relationships, it can also catalyze positive transformations through therapy and open communication.
Considering the broader long-term infidelity effects is crucial, highlighting the need for healing and rebuilding trust to mitigate long-term effects.
Share this article on
Want to have a happier, healthier marriage?
If you feel disconnected or frustrated about the state of your marriage but want to avoid separation and/or divorce, the marriage.com course meant for married couples is an excellent resource to help you overcome the most challenging aspects of being married.
You May Also Like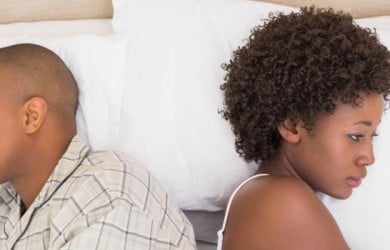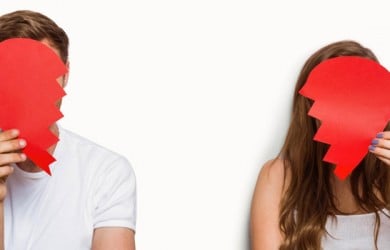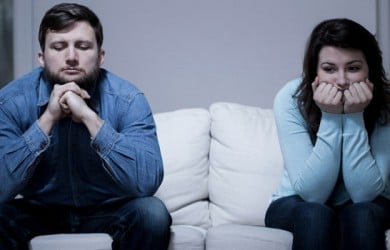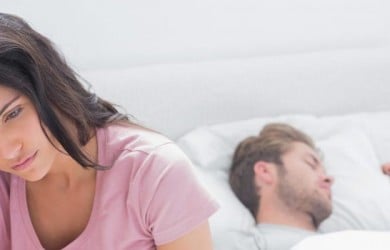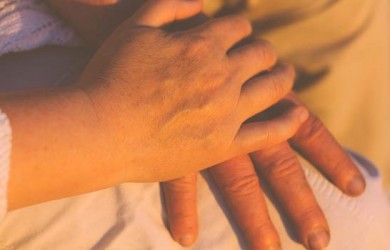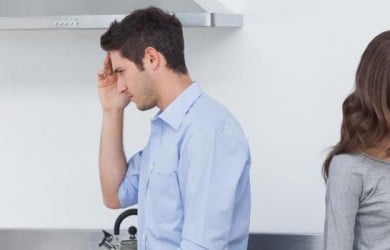 Popular Topics On Marriage Help