Is It Possible to Have Successful Relationships After Cheating?
Do you know that cheating is more rampant than we are led to believe? A recent 2018 study shows that more than half of the people involved in a relationship cheated on their partner. Men still cheat more than women, but the survey showed that half of the women respondents were also involved in an affair.
It is more surprising that a lot of couples stay together after the affair is brought to light. They go through their painful time together and still end up going strong. According to Selfgrowth.com, the percentage of relationships that work after cheating is as high as 78%. That figure is about couples that don't break up right away. However, it didn't say how many eventually do after some time. There are examples of successful relationships after cheating. The founders of Beyond Affairs, a leading infidelity support group, is one such instance.
How to build trust in a relationship again
A key factor for a successful relationship after cheating is rebuilding trust. Infidelity crushes the commitment a couple made to each other, especially married couples who made vows in front of their friends and family to remain loyal to each other until death.
Without trust, it would be a stressful and suffocating relationship. It's a house of cards that will fall down from a soft breeze. All long lasting relationships have good foundations and a pleasant atmosphere. Infidelity destroys those foundations and changes the living environment. If the couple is serious about staying together and having a successful relationship after cheating, then they would need to rebuild their relationship from scratch.
If the couple decides to stick with it, there is still love there. It's enough to avoid a divorce outright, but it's not nearly enough in the long run.
Successful relationships after cheating need to mend the damage before continuing to move forward, a forgive and forget policy may be sufficient for neglecting anniversaries, but not for infidelity.
Rebuilding trust is the first step. Transparency is the key. It may sound intrusive, but that's the price for having an affair. Voluntarily put yourself on a short leash. Do it for as long as it takes to regain the lost trust.
Remove all the privacy settings on your computer and mobile phone. Give up all your passwords including your bank accounts. Check-in through video calls periodically, especially when you need to stay late in the office. It may sound stifling, but if you're serious about having a successful relationship after cheating, you're going to have to work on it. In a couple of weeks, it will become a habit, and won't be so hard.
Communicate your feelings
Set aside a couple of minutes to an hour a day to talk to each other. Since your a couple, it shouldn't be awkward to find topics to discuss other than how the day went. Be specific and involve your thoughts and feelings.
Here is an example of a bad conversation,
Husband: How did your day go?
Wife: Fine, you?
Husband: It was ok.
Wife: Goodnight
Husband: Goodnight
In case you haven't noticed, it was a monumental waste of time. There's no communication, and it didn't create any rapport. Both parties will need to make a conscious effort to answer and talk in detail. The questions itself are important, or don't bother with it and start with your story right away.
Husband: In the lunch meeting today, they served a particular pastry that I kinda liked. I think they called it Tiramisu.
Wife: Ok, and then?
Husband: You like baking, right? Let's try making it this Saturday, we can go shopping for ingredients in the morning.
Wife: We can watch Youtube the night before and check out the recipes.
In the second script, even if the conversation only took a few minutes, it was meaningful. The couple set up a mini-date together both in and outside the house and got closer due to common ground. There was no gossip involved, and it helps them make pleasant memories.
Consult a marriage counselor
If the communication barrier is hard to break, but both partners are still willing to move forward with their relationship, a counselor can help guide the way. Don't be ashamed to think that you are at your wit's end. It is hard to think rationally when there are plenty of emotions involved. If you find yourself asking, can a relationship work after cheating? It can. You just have to work hard on it.
Marriage counselors are objective professionals with a wide range of experience in helping couples rekindle their relationship. That includes how to rebuild a relationship after cheating. Infidelity is both a cause and an effect in a bad marriage. Most of the times, people have an affair because there's something missing in a relationship. Men are looking for more physical satisfaction while women are looking for an emotional attachment.
Marriage counselors can help analyze to find underlying problems. They can help repair the damage done and prevent the same thing from happening again in the future.
Recovering from infidelity is a long and winding road. But there is light at the end of the tunnel, it is not a hopeless journey.
Successful relationships after cheating are not rare. But it doesn't happen overnight. Re-establishing the trust, communication, and hope for the future will put the couple back on the right track. The person who committed the infidelity will need patience. Some partners will not forgive right away and initiate a cold shoulder, break down the walls of pride and work for it.
Couples who stay together after infidelity is doing it either to avoid a messy divorce or for the sake of their children. Regardless of the reason, life under the same roof would be much better once the relationship between husband and wife are rekindled. Nobody wants to live with someone they despise. If you are going to live together, there's no reason why you shouldn't work to have a successful relationship after cheating along with it.
Share this article on
Want to have a happier, healthier marriage?
If you feel disconnected or frustrated about the state of your marriage but want to avoid separation and/or divorce, the marriage.com course meant for married couples is an excellent resource to help you overcome the most challenging aspects of being married.
More On This Topic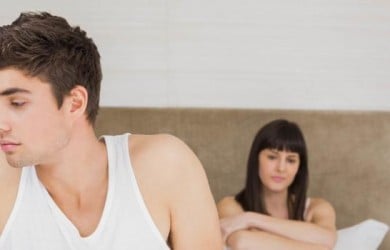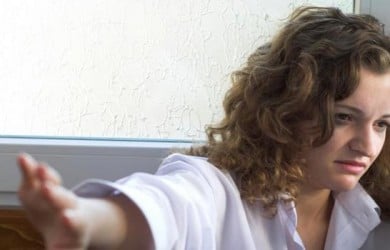 Recent Articles
You May Also Like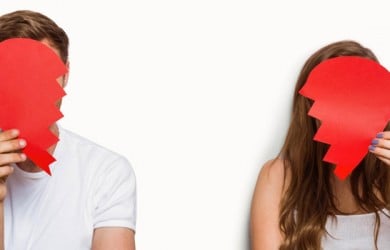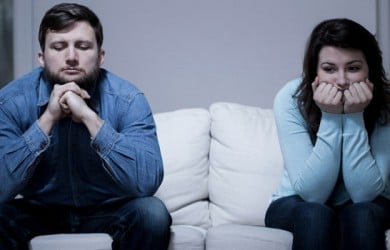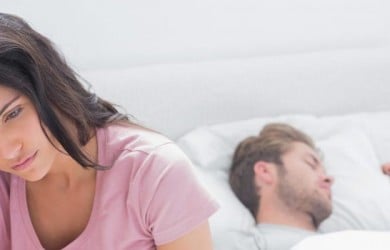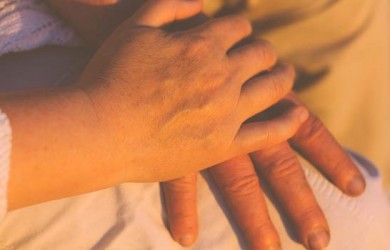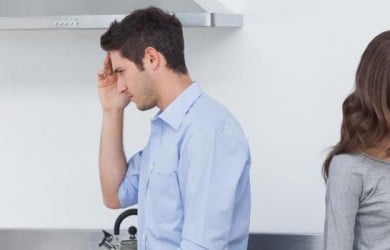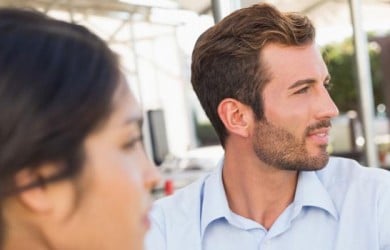 Popular Topics On Marriage Help