How to Cope With the Aftermath of Your Spouse's Affair
You've been married for several years and consider your union strong and loving. But one day, your spouse comes to you with a confession that they have been having an affair.
They swear it is over and that they want to stay in the marriage. But your world is shattered with your spouse's affair. And, you don't know if you can ever trust them again.
Life after an affair seems to be harrowing, and it seems that the pain of infidelity never goes away. But, what if you want to stay with your spouse despite the hurt?
How to deal with an affair in a marriage? And, how to get over infidelity pain?
Coping with an affair by your spouse is neither pleasant nor easy. Learning that your spouse has been intimate with another person is traumatic news and takes time to process.
Evaluating separation
Your first reaction to your spouse's affair may be to want to walk out of the relationship and not work towards reconciliation. This is a big decision and needs to be thought about very carefully.
Some things to examine when listing the pros and cons of leaving are:
Before your spouse's affair, were you happy in the marriage?

Did you look forward to seeing your spouse at the end of the workday and on weekends?

Did you feel that they were your best friend?

Did you share the same goals and values for your life together?

Take time to reflect on the state of your emotional connection with your spouse. Is there still a spark there? Do you want to work on rekindling it?
If the answer to these questions is yes and you want to work towards mending the breach, then how to cope with an affair? Or, how to cope with infidelity?
So, let us look at some strategies for dealing with your spouse's affair, moving past it and onto a new normal in your marriage.
The initial shock: Coping with the emotional pain
In the days and weeks following the news of your spouse's affair, you will cycle through feelings that include:
Anger:

What awful person! How could they have done something so immoral?

Disbelief:

This couldn't be happening to me. Affairs only happen to other couples.

Self-doubt:

Of course, my spouse sought the arms of another person. I don't look good anymore. I've gained weight since we got married. I'm boring.

Numbness:

It is common to feel numbness when confronted with traumatic news. It is the brain's way of protecting you; it "shuts down" so that the painful piece of news can be processed slowly, in bits and pieces, rather than overwhelming you.
How do you manage this flood of feelings? How to get over cheating and stay together?
First, allow yourself to feel all of these negative feelings, before starting with the process of healing after an affair. If this means staying home so you can cry privately, that is what you should do.
It will be important to create and draw on a trustworthy support system to help you through this challenging time when you are ready for recovering from an affair.
Include a marriage counselor in your support system so that you have a safe, neutral space to express all of these feelings and get feedback from someone who has the expertise to help you navigate the situation.
You may choose to seek marriage counseling alone at the beginning. This can be a favorable decision, as it will allow you to speak freely during the sessions without worrying about your spouse's reactions to what is shared in the supportive environment of a therapist's office.
They can also help you elaborate your choices and come to a decision on what to do next.
At a future point, you can consider seeing a marriage counselor, and seeking therapy for infidelity as a couple, for getting over an affair together.
The next step: Repair work
Both you and your husband agree that you wish to work on the marriage and restore trust. This must be an entirely mutual decision, as rebuilding the relationship is a long road, and it takes both of you traveling together for this to be successful.
This is another step where you want to enlist the expert skills of a therapist to help you communicate productively. How do you start coping with an affair?
Indulge in lots of talking together.
You will want to dedicate time to these conversations. You have some important issues to unpack, such as the reasons behind your spouse's affair.
What might they have been missing in the relationship? Can they identify concrete problems? What can you both point to as the areas that you need to work on?
The need to know about the affair
It seems counterintuitive, but knowing certain details of your spouse's affair actually helps you cope better with the aftermath.
Without having some of the details, you are left to speculate, obsess, and imagine scenarios that may or may not have happened. While your spouse may be reluctant to talk about what they did, it is essential information for you to have in order to get closure and move on.
Be sure to choose carefully what you want to know as the information you hear can be rather hurtful. If you ask something, keep in mind why are you asking. Aim to ask only the amount of information you absolutely need to move on.
Approach this time as a couple
The rebuilding of your marriage needs to be tackled together as a couple.
This will give you both a sense of power and ownership of the situation. If only one of you is investing the effort it takes to heal the hurt, it will not work, and you will likely end up feeling resentful towards your spouse if you are the person doing the heavy lifting.
Map out points to work on
Your conversations should include particular points that you have identified as issues to be improved, with clear suggestions for making these improvements.
If your spouse states "I had an affair because you never paid attention to me," an appropriate proposal to improve things might be "I'd love it if we could put the kids to bed earlier each night so you and I can have time together as adults."
"I don't know how I can ever trust you again" might be answered with, "I will always let you know where I am. If I am not home, I will always be reachable by cell phone…whatever I can do to help restore the trust I have broken."
Suggestions must be clear
Suggestion to repair the relationship must be doable and related to the issues that led to the spouse's affair.
Also watch,
Down the road: Evaluate how you are doing
Your therapist will give you a schedule of benchmarks, or regular dates where you and your spouse will want to pause to evaluate how you are doing in terms of relationship recovery.
They can help you with figuring out your own roadmap for the hurting marriage to improve while you as a couple work on coping after infidelity to bring their relationship back on track.
Keep meeting with your therapist even after you think you've got it all figured out. Consider these sessions as relationship "tune-ups" so that you can keep everything running smoothly once you have put the affair in the past and moved on.
Share this article on
Want to have a happier, healthier marriage?
If you feel disconnected or frustrated about the state of your marriage but want to avoid separation and/or divorce, the marriage.com course meant for married couples is an excellent resource to help you overcome the most challenging aspects of being married.
More On This Topic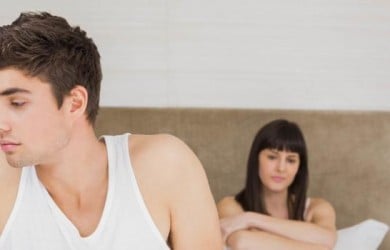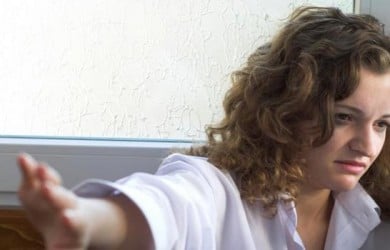 You May Also Like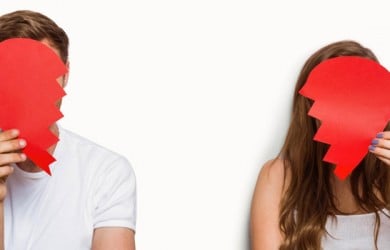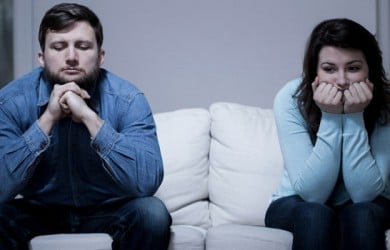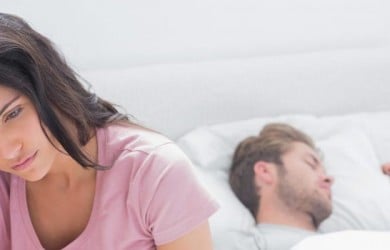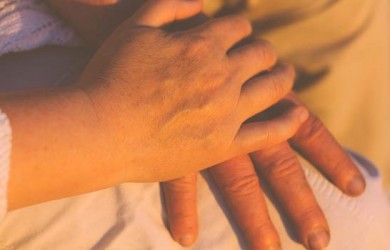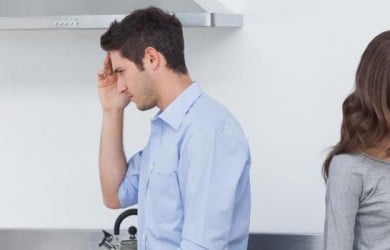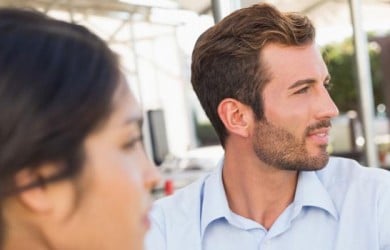 Popular Topics On Marriage Help