Does Cheating Occur More During Pregnancy
The tale of men cheating during pregnancy is not something new. However, over the years, these types of stories have become quite common, and you may be wondering whether it is indeed true that there is a higher chance of men cheating while their partners are pregnant.
If you are interested in knowing the answer to this question, then you have come to the right page.
In this article, we will discuss the statistics of pregnancy cheating, the possible reasons behind it, and tips on how to lower the risk of this happening.
How common is cheating during pregnancy?
According to research, 1 in every 10 men who are fathers-to-be cheat on their significant others. Unfortunately, the chances of it happening increase as the fetus grows in the woman's stomach.
There are several factors that cause men to cheat while their partners are pregnant. This includes being unable to handle the strain caused by the pregnancy in the relationship.
It also highlights many personal and psychological issues they have lingering on.
Conversely, you may also be wondering do pregnant women cheat? The answer is yes, it is possible, but it is highly unlikely.
The statistics of women cheating on their husbands while they are pregnant is significantly lower, especially because during this period, they become more maternal and protective of their family.
Also, pregnant women have fewer opportunities to cheat than men with pregnant wives. First and foremost, their bodies are not up to the task. During this time, they will be experiencing a lot of morning sickness and have to be extra careful with their health.
Secondly, cheating entails spending more money than usual which many expecting mothers do not have the liberty to do so.
Lastly, while a woman is pregnant, men do not necessarily see them as "women" but instead as "mothers." Because of this, it's less likely for them to initiate a non-platonic relationship.
6 Signs that men are cheating on their pregnant partners
Infidelity during pregnancy comes with several signs. This includes the following:
1. Sudden change in attitude towards you
This is one of the most classic signs that your partner is cheating on you. If they used to be sweet and attentive, they might start distancing themselves from you.
This could be because of several reasons, such as being guilty of deceiving you or just trying to do their best to hide their affair.
The sudden change of attitude might not be a big thing. It can be small gestures that they suddenly stopped doing or seem more nervous or uncomfortable around you.
Regardless, this type of sign is something that you can feel and notice almost immediately.
There are also some instances when their sudden change in attitude is for the better. They can be more attentive and affectionate. However, many cheating men do this so that you do not become suspicious of their actions.
They want you to have a false sense of security that everything is going well in your relationship. This is one of the ways how many of them are able to keep mistresses for many years and blindside the wives.
2. They are less engaged
A Husband cheated while pregnant is juggling two relationships at once. This makes many of them less focused and engaged, and it will show.
They look like they are thinking of a lot of things and cannot keep up with conversations.
They can also seem dismissive and perpetually tired. Whether these are just excuses for them to avoid confrontation, it is easy to see that they are not in the moment when you are together.
3. Missing during appointments
Another painful but obvious sign that you are being cheated on while pregnant is when they start missing appointments with you. Yes, unfortunately, this might include doctor's visits or pregnancy classes.
One of the reasons behind this is that he is more likely busy entertaining his mistress. Since he considers the affair to be more thrilling and fun, there's a high chance that he would rather be with the other party than fulfill his responsibilities as a father-to-be and a partner.
4. There is always an excuse for something
Naturally, you and your husband are living together. When there is infidelity and pregnancy, there are also a lot of excuses for something.
For example, you asked him to run some errands, but instead of finishing it in an hour, they went home after a longer period of time.
When you ask them where they went, they will give you a long list of excuses. In some cases, they might even divert the conversation to something else.
When you feel like your significant other is giving you too much excuse, it is best to avoid confronting them because things might escalate. Instead, try to confirm their excuses.
For example, if they say that they went out a bit with a couple of friends, try asking those friends if they really did meet up. Once you confirm that he was lying, it's easier to have him confess rather than not having any proof at all.
5. They are suddenly spending more money
Husband cheating on a pregnant wife will often have higher cash withdrawal than usual. This is because he also has to spend on dates with his mistress. To some extent, he might even buy her expensive gifts to impress her.
This is why if you notice that your husband is withdrawing more money than usual and you can't see where it is going, he might be up to no good.
Since you are married, it is quite easy for you to look at the finances of your significant other. Don't feel guilty for snooping around because it is your right to know how the money in your household is being handled because you are the wife.
On top of that, you will have a baby any time soon. A baby can be quite expensive, so knowing that your finances are in order is responsible as a future parent.
6. They are Irritable & defensive
When an individual is cheating, they constantly feel like they are being scrutinized. As a result, they lash out at any sign that might show that they are being confronted with their secret.
They could also be very defensive over the slightest things. For example, you might ask him why he is home later than usual. His response might be over the top and blown out of proportion.
If this is the case, then you should start being more observant and look for other signs of infidelity.
If you notice that your husband is exhibiting any of the signs mentioned above, it is important to sit down and talk about it properly. Keeping it to yourself will cause you a lot of stress.
Not only would this affect your unborn child, but it would further strain your relationship.
4 Reasons why men cheat during their partner's pregnancy
There is absolutely no excuse for husbands cheating during pregnancy. In fact, this is the time when they should step up but instead, they try to run away from their responsibility and cause those who are supposedly his priorities to be hurt and traumatized.
However, it doesn't mean that they wouldn't give reasons for their behavior. With that in mind, here are some of the reasons why men cheating incidents of husbands during pregnancy occur:
1. They feel neglected
When a woman is pregnant, many men start feeling that instead of being the first priority, they are about to be downgraded.
Some men with fragile egos cannot take this. As a result, they feel like it is justified for them to find someone who will treat them as their first priority.
2. They can't handle the mood swings
Pregnancy can bring a lot of mood swings. For some women, it can be very extreme, and men can hardly keep up with it.
Instead of being patient and understanding with their partner, some men use this as a justification for why they choose temptations.
However, it is far from it. Using this as an excuse is far from justifiable, given that a pregnant woman has no control over her surge of emotions.
To understand the reasons of mood swings during pregnancy, watch this video:

3. They are not ready for fatherhood
It does not mean that a husband is ready for fatherhood just because he is already married. Even if they look like they are happy on the inside, many of them feel deathly scared on the inside instead.
This can be quite intense for some to the point where they are willing to bail out so that they would not face the responsibility of fatherhood. One method of doing so is by cheating.
4. Lack of sex
When a woman is in their latter stage of pregnancy, sexual intercourse is not the same since there are a lot of changes in a woman's body.
In some cases, many women are asked to refrain from rigorous activities such as sex because it can affect the baby.
Unfortunately, because of this, some men can control their libido and look for sexual pleasures somewhere else, which is totally awful.
Related Reading: 

Lack of Sexual Desire in Relationships
3 Tips on how to prevent cheating during pregnancy
If you want to prevent cheating during pregnancy, refer to the below tips:
1. Communicate
Without a doubt, pregnancy is difficult for a woman. Not only is her body rapidly changing, but she is also experiencing severe hormonal disruption.
However, you have to remember that you are not the only one who is having a hard time during your period. Your significant other might also have a lot of anxiety and fears moving to this new chapter of your life. This is why it's very important for you two to know that you can talk to each other.
If this type of openness is not present, the man might look for it somewhere else, resulting in emotional cheating while pregnant.
2. Spend time with each other
One of the most important foundations in a relationship is your bond with each other as a couple and lifelong partners.
This particular bond can be significantly nurtured as you spend more time with each other. It allows you to know more about your partner's character.
3. Work through your problems together
For better or for worse, is what you promise each other, so you have to live by it. When one of you feels down and depressed, you should make sure that they do not feel lonely as they go through their difficult time.
By doing this, you significantly lessen the chance of cheating because your partner knows that you can provide them with the comfort that they need at any time. However, it is important for you to know that cheating is always a choice. Although temptations are always there, it's the husband's choice to be tempted and betray his promises to you.
When it does happen, you might feel like your world is crashing down, and everything that you built throughout the years has come to ruins. But, the last thing that you should do is blame yourself.
Being cheated on does not dismiss your value as a woman. It does not mean that the mistress is prettier, younger, or sexier. In fact, the fault lies 100% on the husband.
Instead of working things out with you, he decided to find relief and excitement somewhere else at the expense of your feelings.
Final Word
Husband cheating during pregnancy is a possibility. However, you should not be suspicious of your significant other unless they exhibit signs of cheating. In the event that they do cheat, just remember that it isn't your fault to begin with.
Being cheated on might hurt, but you are a victim of circumstances. Instead of questioning your worth and being overwhelmed by the hurt and pain, it's best to focus on your future child's well-being and yourself.
Also, how to deal with a cheating husband while pregnant is all up to you. As long as you choose the best decision for your child and yourself, then that is okay.
Do not let society's judgments and opinions matter and make things more difficult for you.
Share this article on
Want to have a happier, healthier marriage?
If you feel disconnected or frustrated about the state of your marriage but want to avoid separation and/or divorce, the marriage.com course meant for married couples is an excellent resource to help you overcome the most challenging aspects of being married.
More On This Topic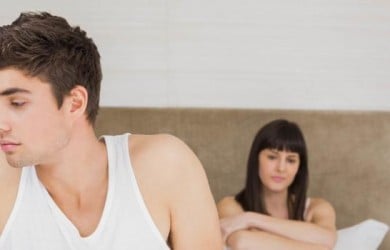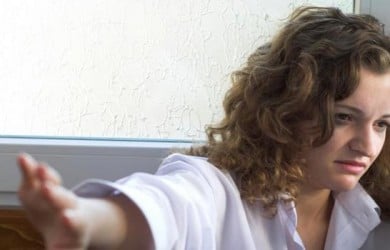 You May Also Like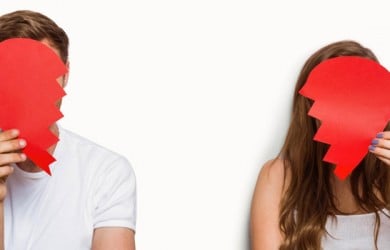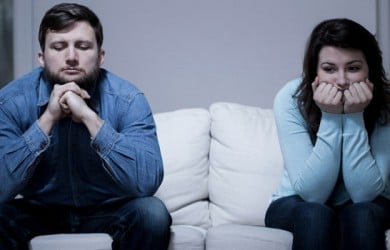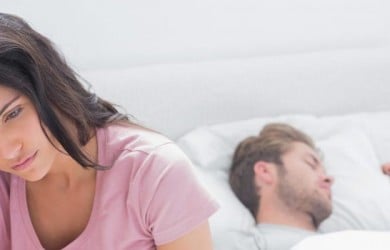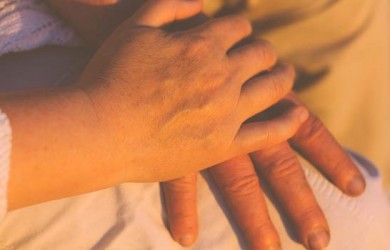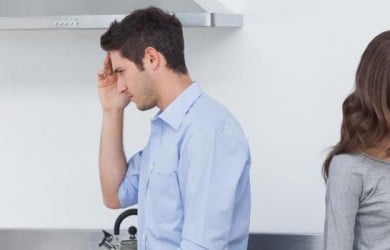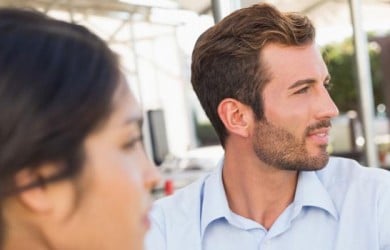 Popular Topics On Marriage Help