How to Be Happy During Pregnancy: 17 Simple Ways
Pregnancy is a transformative journey, and finding happiness during this time is essential for both the mother's and baby's well-being. Embracing positivity and self-care can significantly enhance the experience. Here are 17 simple and effective ways to learn how to be happy during pregnancy.
Why is it important to be happy during pregnancy?
Nurturing happiness during pregnancy is vital for the mother's well-being and the baby's development. This segment highlights the crucial role of positivity and how to be happy during pregnancy.
1. Hormonal balance and stress reduction
Happiness triggers the release of endorphins, which not only elevate mood but also help regulate hormonal changes. Managing stress through joy can lead to more stable hormone levels, potentially impacting the baby's neural and cognitive development.
2. Bonding between mother and baby
A joyful and contented mother is likely to form a solid emotional bond with her baby. Positive emotions can enhance bonding, creating a foundation for a healthy parent-child relationship after birth.
3. Mitigating pregnancy discomforts
Happiness has been shown to alleviate physical discomforts commonly experienced during pregnancy, such as nausea and fatigue. Mothers may experience reduced pain and a smoother pregnancy by focusing on positive emotions. The importance of happiness during pregnancy can thus not be stressed more.
4. Stress reduction and lowering pregnancy risks
Chronic stress during pregnancy has been linked to various complications, including preterm birth and low birth weight. Cultivating happiness can mitigate anxiety, potentially reducing the risks of these adverse outcomes.
5. Positive influence on baby's brain development
Research suggests that a mother's emotional state during pregnancy can impact the baby's brain development. Knowing how to be happy during pregnancy, positive emotions may contribute to forming a healthier and more resilient neural foundation.
6. Social support and connection
Cultivating happiness often involves connecting with loved ones and seeking social support. Social solid connections provide a sense of belonging, reducing feelings of isolation and promoting a positive emotional state.
Even though you may wonder how to stay happy alone during pregnancy, social support is best for you. Their support, understanding, and comfort can lead to a happy pregnancy.
7. Mind-body connection
Happiness nurtures the mind-body connection, which can have far-reaching effects during pregnancy. For how to be happy during pregnancy, meditation, mindfulness, and deep breathing enhance pleasure and promote a healthier pregnancy experience.
8. Decreased anxiety and mood swings
Pregnancy hormones can lead to heightened anxiety and mood swings. Prioritizing happiness and engaging in activities that promote joy can help stabilize emotions and reduce the severity of these fluctuations.
9. Setting a positive tone for parenthood
For how to be happy during pregnancy, a positive tone for the journey is necessary. It allows the mother to approach challenges more optimistically, creating a foundation for effective parenting and a harmonious family environment.
17 simple ways how to be happy during pregnancy
As you embark on this remarkable journey, consider these practical ways to learn how to be happy during pregnancy, creating a joyful and nurturing environment that enhances every aspect of your pregnancy experience.
1. Practice mindfulness and meditation
Immerse yourself in moments of tranquility, connecting with your body and the life growing within. Devote time to these practices to reduce stress, quiet your mind, and cultivate a lasting calmness throughout your pregnancy journey.
2. Prioritize self-care
Amid the whirlwind of changes, prioritize self-care as a non-negotiable aspect of your routine. Pamper yourself with soothing baths, indulge in prenatal massages, and create a personal sanctuary as a haven of comfort.
By nurturing yourself, your message that your well-being matters positively influences your happiness.
3. Maintain a supportive social circle
Stay closely connected with your social circle – friends, family, and support groups – as you navigate the exciting path of pregnancy.
These connections offer more than camaraderie; they provide a space for sharing experiences, seeking guidance, and feeling the warmth of a community that celebrates your journey, creating an atmosphere of emotional well-being.
4. Engage in gentle exercise
Infuse your days with gentle exercise tailored to your changing needs. Prenatal yoga and leisurely walks not only promote physical health but also act as potent mood enhancers. By releasing endorphins through movement, you elevate your mood, fostering a sense of positivity that radiates throughout your being.
5. Eat nutritious foods
View your diet as a source of nourishment for both you and your baby. Fuel your body with a rainbow of healthy foods, emphasizing whole and fresh choices. Treating yourself to balanced meals and staying hydrated gives your body the essential ingredients for vitality, amplifying your emotional well-being.
6. Get quality sleep
Craft a bedtime routine that promotes restful sleep, a critical component of your emotional and physical health. Quality sleep rejuvenates your body, strengthens your resilience, and awakens each day with a refreshed outlook, infusing your pregnancy journey with positivity.
7. Practice positive affirmations
Harness the power of positive affirmations to shape your mindset. Embrace uplifting self-talk that bolsters your self-assurance and reinforces your connection to the incredible process unfolding within you. These affirmations remind you daily of your strength and innate ability to embrace happiness.
8. Capture the moment
Create a tangible treasury of memories by documenting your pregnancy journey. You're preserving moments of joy, growth, and anticipation through photographs, journals, or scrapbooks. Revisiting these visual and written snapshots fuels a profound sense of gratitude, elevating your happiness as you marvel at the path you're on.
9. Connect with nature
Immerse yourself in the soothing embrace of nature, whether it's a leisurely walk in a park or a tranquil moment in your garden. By being surrounded by nature's beauty, you tap into a serenity that calms your spirit and uplifts your emotions.
10. Cultivate a hobby
Discover the therapeutic power of engaging in a hobby that ignites your passion. Whether painting, crafting, or dancing, these creative pursuits provide an avenue for self-expression, enabling you to channel your inner joy and positive energy.
11. Seek professional guidance
When challenges arise, know that seeking professional advice is a proactive step towards emotional well-being. Prenatal mental health professionals offer a wealth of coping strategies, ensuring you're equipped to navigate any emotional turbulence that arises.
12. Create a comfortable environment
Surround yourself with elements that evoke comfort and tranquility. Soft blankets, calming scents, and soothing music transform your domain into a haven of relaxation, elevating your emotional state and nurturing your happiness.
13. Engage in laughter therapy
Embrace the healing power of laughter, allowing it to infuse your days with lightness and joy. Whether sharing a funny movie or trading jokes with loved ones, laughter is a natural antidote to stress, uplifting your spirits.
14. Plan for relaxation
Integrate intentional moments of rest into your routine. Deep breathing exercises, visualization techniques, and quiet moments of reflection offer a respite from the day's demands, replenishing your emotional reserves.
Watch this video to learn how to relax in an effective manner:
15. Attend prenatal classes
Participate in prenatal courses that prepare you for childbirth and connect you with a supportive network of fellow expectant parents. Sharing this transformative experience fosters camaraderie and emotional well-being.
16. Practice gratitude
Infuse your daily life with the practice of gratitude. Maintain a journal where you list moments of appreciation, whether it's the fluttering sensation of your baby's movements or the support of your loved ones. By focusing on the positive, you create a lens through which happiness flourishes.
If you do this, you may begin to wonder, "Why do I feel so good during pregnancy?" Living with gratitude can truly be a wonderful change.
17. Connect with your partner
Strengthen your partnership by engaging in open, heartfelt conversations with your partner. Sharing your hopes, fears, and dreams creates an emotional bond that nurtures your happiness and enhances your sense of togetherness.
Commonly asked questions
Explore this FAQ section to gain insights into the intricate relationship between well-being and how to be happy during pregnancy.
Does pregnancy increase happiness?
Pregnancy can be a source of happiness for many women as it begins an extraordinary journey. While happiness levels vary, the anticipation of welcoming a new life and the sense of fulfillment that pregnancy brings often increase happiness.
Can babies feel their mother's emotions in the womb?
Research suggests babies can sense their mother's emotions while in the womb. Hormones and chemicals associated with stress and emotions can cross the placenta, potentially influencing the baby's development and emotional well-being.
How can I stop negative thoughts during pregnancy?
Combating negative thoughts involves various strategies. Engage in mindfulness exercises, practice positive affirmations, communicate your feelings, and seek support from loved ones or mental health professionals. These techniques can help shift your focus toward positivity.
What happens to the baby when a pregnant woman is sad?
A happy pregnant woman's emotional state can potentially impact the baby. Stress hormones released by the mother's body may reach the baby and affect their development. Thus, managing emotional well-being is crucial for the baby's optimal growth.
Is it common for pregnant women to experience mood swings and emotional changes?
Yes, experiencing mood swings and emotional changes is quite common during pregnancy. Hormonal fluctuations and the significant life changes pregnancy brings can lead to various emotions. Open communication, self-care, and relaxation techniques can help manage these mood swings.
Conclusion
In this exploration of pregnancy and emotional well-being, we've delved into the profound connections between a mother's emotions and her developing baby, offering practical ways to nurture happiness throughout pregnancy.
To further support your emotional journey, consider seeking counseling or enrolling in a prenatal course, empowering you with tailored guidance and tools for a fulfilling and joyful pregnancy experience.
Share this article on
Want to have a happier, healthier marriage?
If you feel disconnected or frustrated about the state of your marriage but want to avoid separation and/or divorce, the marriage.com course meant for married couples is an excellent resource to help you overcome the most challenging aspects of being married.
Learn More On This Topic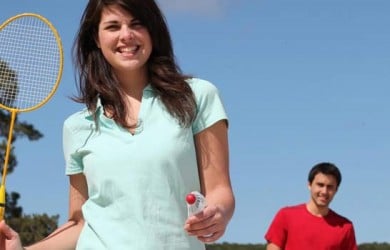 You May Also Like