5 Things You Can Do to Stay Sane When Your Husband Cheats
Finding out that your husband has been unfaithful is one of the most devastating discoveries you can experience in marriage. It calls into question everything you ever thought about your spouse – your love, your trust, your beliefs in your marital vows, and who he is as a person and a partner.
What can you expect in the days and months after you find out your husband has been cheating on you?
Your world has crumbled. Keep breathing.
Discovering your husband has been with another woman can rock your sense of self, and your marriage, to the core. Women report that they experience feelings of disorientation, a sense that everything has changed. Physically you may have trouble sleeping, a loss of appetite. You may have problems concentrating.
You've just been through an emotional trauma so be gentle on yourself. Everything you are experiencing is normal and common to spouses who have cheating partners. Not that you want to be part of this group, but know that you are not alone.
Statistics tell us that 20% of men cheat on their wives at some point in the marriage. There are a lot of hurting people out there.
1. In the immediate…
If you have just learned about your husband's unfaithfulness, you may be confused about what to do next.
Do you feel comfortable staying in the same home as him, or would it be a good idea for him (or you) to find another place to sleep while you process this information? Some of this depends on the willingness of you both: does he want to stay in the marriage and try and work things out? Do you want to?
Neither of you may know the immediate answer to that important question and you may need to have some cooling off time, say a couple of days before you can sit down together and have a conversation.
If you do not feel comfortable staying with him while you think things over, line up another safe place to sleep, or request that he do so.
2. Call in some support
If you are comfortable sharing this delicate information with those close to you, line up some support from your close circle of friends and family.
If you have children, perhaps a family member can take them for a couple of days while you and your spouse discuss the aftermath of his infidelity. Maybe you need to be taken care of, and reaching out to your friends to ask them to help you through this moment would be essential to your well-being.
However, you want to move through this is fine.
Some women do not want this information to be public and if that is your case, if you are a more private person, that is ok.
3. The conversation
When you are ready, let your husband know that you would like to have a sane conversation about this life event.
"Sane" is a key word here.
You do not want this conversation to degenerate into an emotional minefield with histrionics and name-calling being your main communication techniques. You are hurt. And when you are hurting, it is natural to want to attack the person who is responsible for that hurt.
The problem with that is that it will make this important conversation counterproductive. So breathe deeply and count to three when about to say something that you may regret down the line.
If you don't feel capable of being able to reign in your hot emotions, make an appointment with a marriage counselor. This conversation will be much healthier when done with the expert guidance of someone who has vast experience in the field of post-infidelity recovery.
4. Think about your needs and wants
When your husband cheats, you may feel like he is holding all the power cards. Is he going to leave you for another woman? What can you do to "keep" him? Is he telling you he is torn between the two of you and doesn't know what to do?
All of this can make you feel like you are a victim. Guess what? You aren't! Remind yourself that you have a say in what your future is going to look like. He does not hold all the power here.
Take some alone time and think about what you really want from this marriage. Reflect on how you got to this place. Maybe the relationship wasn't so great after all and it is time to go your separate ways. Maybe you can use this crisis to invent the next chapter in your marriage, with a large dose of forgiveness and some marriage counseling sessions.
Use this critical juncture to carve out a plan for what you want your future to look like. Will it be with him, or without him? Don't let him unilaterally make this decision for the two of you.
5. Above all, practice self-care
As you move through this trauma, make yourself and your well-being a priority. Now more than ever.
Eat healthfully, caring for your insides with plenty of fresh fruit, vegetables, and whole foods. Do not dive head first into the Ben and Jerry's. While it may feel good while it is going down, and serve as a distraction from the pain of infidelity, it will do nothing beneficial for you in the long term.
Move your body with daily exercise – walk, run, dance, stretch, do yoga or pilates. This will keep the feel-good endorphins flowing and help burn off some of those hurt emotions. Hang out with good, positive people who will just sit with you when you need company.
This is a sensitive time in your life, and you need to handle yourself with care.
Share this article on
Want to have a happier, healthier marriage?
If you feel disconnected or frustrated about the state of your marriage but want to avoid separation and/or divorce, the marriage.com course meant for married couples is an excellent resource to help you overcome the most challenging aspects of being married.
More On This Topic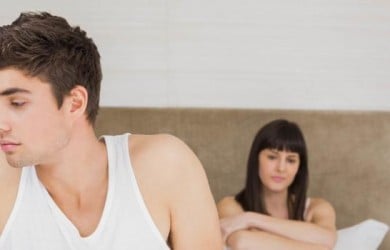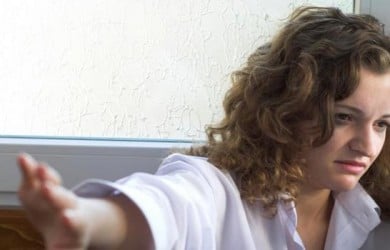 You May Also Like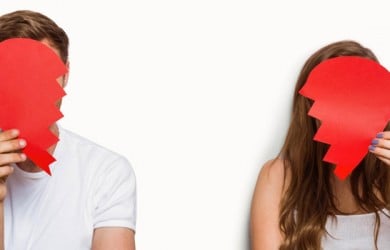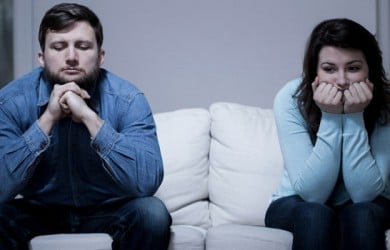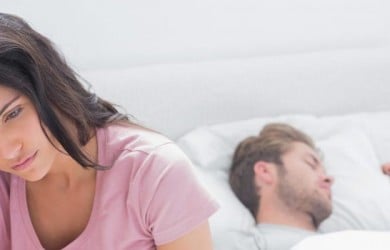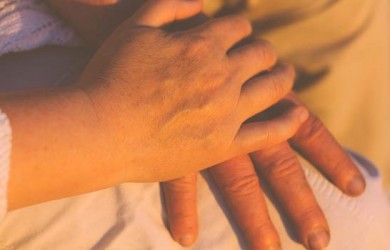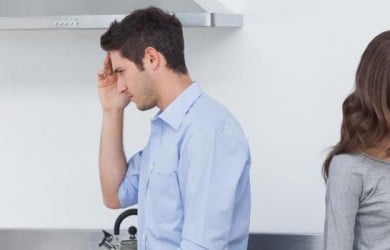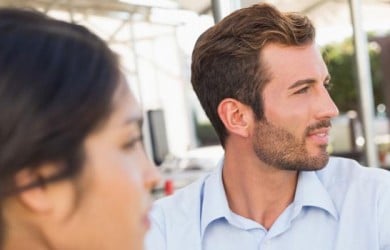 Popular Topics On Marriage Help