6 Marriage Forgiveness Quotes for Couples to Heal Their Bond
There are often cases where marriages get stuck only because forgiveness is not made a primary part of marriage. As soon as problems arrive, couples start focusing only on setting the score instead of mitigating, or even addressing anger. This approach only leads to a downfall in marriage, and the only way to enjoy a healthy marriage is to make forgiveness a necessary part of it.
A quote from the famous journalist and political commentator, Bill Moyers, is an important one to remember when it comes to forgiveness in marriage quotes.
"You love every day and you forgive every day"
Click to Tweet
It is, in fact, an ongoing sacrament, forgiveness, and love
Importance of forgiveness in marriage
The ability to forgive and letting go of all the things you hurt in the past is crucial for a strong and healthy marriage. Just like it is stated in one of Robert Quillen's forgiveness in marriage quotes-
"A happy marriage involves the union of two incredible forgivers"
Click to Tweet
Moreover, having the ability to forgive is a way of keeping yourself both physically and emotionally healthy. Remember that forgiving and letting go of your hurt is a critical way of keeping your marriage relationship healthy and strong.
Just like all other close relationships, marriage also requires forgiveness for thriving. It is important to keep in mind that each of us makes mistakes since all of us have our bad days. People often end up saying things they don't mean at all which is why everyone should know how to ask for forgiveness and how to give it too.
Forgiveness is better than losing someone you love
It is clear that no relationship, particularly one like marriage can't be sustained for a long time without forgiveness. While it might be difficult for you to forgive, doing so is vital for marriage. For instance, a quote by famous humanitarian, Mother Teresa, makes you realize that forgiveness is better than losing someone you hold dear. She says that-
"If we want to love, then we must learn the way to forgive"
Click to Tweet
The vitality of forgiving your partner
Understand that there is no way to earn your partner's trust if you aren't willing to forgive them.
"Forgiveness is the primary ingredient that takes you away from brokenness and directs you towards healing"
Click to Tweet
You need to work on forgiving if you want to restore your marriage. Dwelling on the trust that has already been broken will only leave you stuck in one position. However, if you are quick to forgive your spouse, then you can move on towards earning trust and finally restoring marriage.
The act of forgiving is the most beautiful kind of love
Another one of the best forgiveness in marriage quotes is one by Robert Miller. He says that-
"Forgiving is the highest and the most beautiful kind of love"
Click to Tweet
And in return, you will get untold happiness and peace.
We can learn a lot from this quote. Firstly, forgiving your spouse is evidence of the love you have towards him or her. At the same time, the quote also signals that for forgiving our spouse, we also need to love and respect ourselves. Even if the betrayal led to the collapse of the marriage or made all the love go away, you still need to be able to love not only yourself but also humankind, in general, to be able to forgive.
As poet Alexander Pope says, to err is to human, and to forgive is divine. Once you understand the profound universal love that both Muller and Alexander are talking about, you can find happiness and peace.
Forgive -because that is just what you do
You must not forget that forgiveness isn't always easy, especially in marriage. Forgiveness is not easy but you need to remember that forgiving your spouse is a vital activity that is beneficial for your wellbeing.
Forgiving your partner doesn't mean that you are letting your partner off the hook for what they did. It means that you get to regain control of the way you feel instead of being only a passive receiver of the things happening to you. Whether you decide to repair your marriage or you decide to move on simply, you will only continue to hurt unless you forgive your spouse. At the end of the day, your spouse is a part of your family, and if you are finding it difficult to forgive, then you need to keep the following quote in mind.
Novelist Kristan Higgins says that-
"They are family and you tend to forgive them, even if you find them to be the human equivalent of hyenas; because that is just what you do, forgive"
Click to Tweet
Share this article on
Want to have a happier, healthier marriage?
If you feel disconnected or frustrated about the state of your marriage but want to avoid separation and/or divorce, the marriage.com course meant for married couples is an excellent resource to help you overcome the most challenging aspects of being married.
Recent Articles
You May Also Like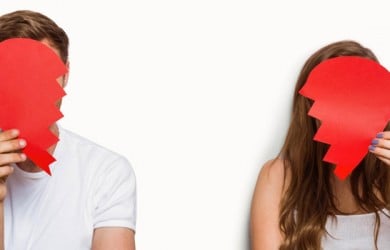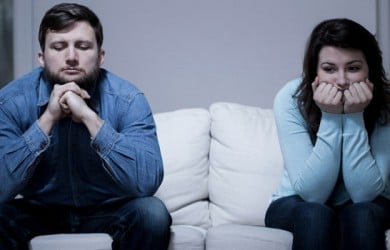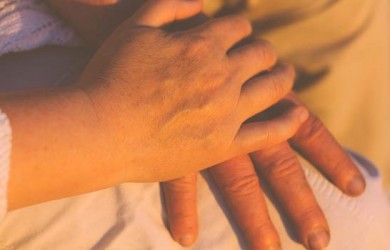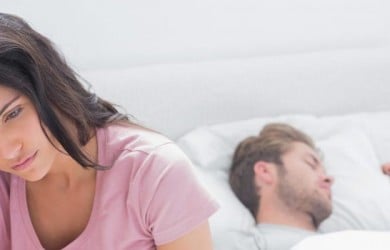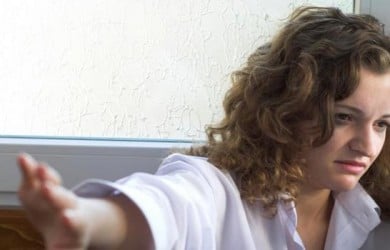 Popular Topics On Marriage Help