3 Pros and Cons of Marrying for Money: Making an Informed Decision
Marrying for money or love has been a topic of discussion for centuries. It's a decision that requires careful consideration, as it can have both positive and negative consequences.
In this article, we will explore the pros and cons of marrying someone richer than you, and you will also learn how to marry for money so you can make an informed decision about this age-old practice.
Whether you're thinking of marrying someone for financial security, considering marrying into wealth, or simply curious about the pros and cons of marriage financially, this article will help you make the best decision for yourself.
Heads-up.
We will be approaching this topic with an open mind and a realistic perspective so that we can understand the potential benefits and challenges that come with marrying for money. Please set all your previous biases aside as you keep reading.
An age-old practice: Marrying for money
Throughout history, people have entered into marriages with financial considerations in mind. Marrying for money, or rather, considering financial factors alongside emotional ones, is not a new phenomenon. In fact, it has been prevalent across various cultures and societies.
Historical accounts show that many of the marriages that happened in the past were mediated on the grounds of money, with financial considerations being one of the biggest reasons for them. This practice has continued to date, although marriage for love has become most popular.
One of the most common forms of this type of marriage is marrying an older man for money. Then again, getting married for money isn't limited to a particular gender, with instances of men marrying women for money becoming increasingly common.
Financial security is undoubtedly a legitimate concern and a marriage that offers stability and a comfortable lifestyle can be appealing. However, explore the pros and cons before making a life-altering decision.
That said, here are the advantages and disadvantages of marrying for money.
The pros and cons of marrying for money
Marrying for money has its fair share of pros and cons. Before making your final decision, you must consider each of them individually and together. Let's start by examining the potential advantages.
Pros
Here are some advantages associated with marrying for money.
1. Financial security
This is a no-brainer. One of the first benefits of marrying for money is the potential for increased financial security. A partner who is financially well-off can provide stability and a comfortable lifestyle for another who isn't as wealthy.
2. Opportunities for growth
Marrying someone who has achieved financial success may open doors to new opportunities, connections, and experiences. You can tap into their world to access new people and places and grow personally or professionally.
3. Shared goals
Another advantage of marrying into money is the opportunity for shared goals. When both partners prioritize financial stability, they can work together to achieve their financial objectives.
However, do not make a life-altering decision like marrying for money without extensively considering the potential downsides.
On the other hand, there are some disadvantages as well. Here we have tried to list out some of them:
1. Lack of emotional connection
Marrying for money may result in a lack of emotional connection between both partners. Emotional compatibility and shared values are essential for a fulfilling and lasting partnership. Placing money and financial stability ahead of these can result in a loveless marriage.
2. Power dynamics
Financial disparities within a marriage can lead to imbalanced power dynamics, potentially causing tension and resentment between partners.
3. Perception and judgment
Society often scrutinizes marriages where financial considerations play a significant role. The judgmental views and assumptions of others can impact the couple's happiness and eventually cause the marriage to break down.
With these in perspective, you can always consider both the advantages and disadvantages of marrying for money. When you have seen the entire picture, you can decide on whichever one works for you, whether to proceed or not.
5 signs that marrying for money might not be the right choice
Making the decision to marry for money is deeply personal and should be based on individual circumstances and values. However, there are several signs that indicate marrying for money may or may not be the right choice for you.
Here are five key signs to look out for
1. Lack of compatibility
Compatibility remains one of the biggest factors that control a successful marriage or relationship. You may struggle in your marriage if this is lacking with your partner.
2. Limited autonomy
Marrying for money can sometimes lead to a loss of personal freedom and autonomy. Ensure that you have a voice in decision-making processes and that you can maintain control over your own life.
3. Emotional well-being
How happy do you feel with this arrangement? If you feel unhappy, unfulfilled, or emotionally neglected, the financial benefits may not outweigh the toll it takes on your emotional health. Choose you.
4. Resentment
Marrying for money can create a sense of dependency, which can lead to resentment over time. To enjoy your life as a human, you must maintain some level of independence and contribute to your relationship beyond financial aspects.
Does this marriage make you depend on your partner for everything? That may be your sign that marrying for money isn't for you.
5. Different values
Does your to-be partner share the same (or similar) values as you? If their values are completely different from yours, you will struggle to keep up with your marriage, even though you married for money in the first place.
Then again, you must know the red flags to avoid and those lapses you can easily overlook.
Finally, take the time to reflect on your own desires, values, and long-term goals. Afterwards, you can determine if marrying for money is truly the right choice for you.
Marrying for money – is it the right choice for you?
Ultimately, the decision to marry for money is highly personal and depends on individual circumstances, priorities, and values. Start by evaluating your motivations and desires, then coon sider the pros and cons of marrying for money.
Ask yourself meaningful questions about your long-term goals and whether or not you can find happiness through other means except financial stability. Consider your emotional well-being while you're at it. Are you willing to potentially sacrifice emotional connection and autonomy for financial security?
Remember, marrying for money is not the only path to financial security or happiness. There are numerous ways to achieve financial stability and find a fulfilling relationship at the same time.
How to make a financial marriage work: 5 ways
If you decide that marrying for money is the right choice for you, here are some steps you can take to make the financial marriage work after all. It doesn't have to be all doom and gloom.
1. Clear communication
Effective communication has been described as the heart of romantic relationships. Even loveless marriages stand a chance at blooming if both partners embrace this priceless culture of honesty and emotional communication.
For instance, discuss how much each partner earns and any outstanding loans. If one dreams of starting a business, while the other prioritizes saving for a house, talking openly about these aspirations fosters understanding.
Regular conversations about money prevent surprises and build trust, ensuring both partners are on the same financial page.
2. Mutual respect
Mutual respect is vital in making a financial marriage work.
Treat each other as equal partners, regardless of financial differences. Respect each other's contributions, whether they are financial or non-financial in nature.
For instance, if one partner wants to invest in a riskier venture while the other prefers a conservative approach, mutual respect ensures both viewpoints are heard and considered. This fosters an environment where financial discussions are constructive, reducing conflicts and strengthening the overall partnership.
Respectful communication lays the foundation for collaborative financial decision-making.
3. Shared financial planning
Create a joint financial plan that aligns with both partners' financial realities. The fact that one is more financially capable than the other doesn't mean that the other has to be financially inept. Let them contribute as much as they can.
Shared financial planning involves collaboratively creating and executing a comprehensive financial strategy as a couple. By jointly setting goals, budgeting, and making investment decisions, partners build a stronger financial future together.
For instance, a couple could plan to save for a down payment on a house by allocating a certain percentage of their incomes to a joint savings account and researching investment opportunities that align with their timeline and risk tolerance.
A shared and sensitive financial approach fosters teamwork, communication, and a deeper understanding of each other's financial priorities.
Watch this video to learn some money questions to ask your partner:
4. Independent financial security
Encourage each other to maintain individual financial security. Everyone must remember to have personal savings, investments, and a backup plan in case of unforeseen circumstances.
Ensuring independent financial security within a marriage involves each partner maintaining personal financial stability alongside joint efforts.
For instance, both spouses contribute to shared expenses while also building individual emergency funds or investments. This approach provides a safety net in case of unexpected circumstances, promotes autonomy, and prevents undue strain on the partnership during financial challenges.
Balancing joint financial goals with individual security cultivates a strong foundation of trust and responsibility within the marriage.
5. Prioritize emotional connection
This may not happen overnight, but you should work toward it nonetheless. Nurture your emotional connection and invest time and effort into developing a strong bond beyond financial considerations. Regularly engage in activities that strengthen your relationship.
When a couple maintains open dialogue about their financial aspirations and fears, they create a safe space to share concerns and make decisions together.
For instance, regularly discussing financial dreams, like owning a home or traveling, fosters a sense of shared purpose. This emotional bond enables them to approach financial challenges as a team, ultimately enhancing trust, reducing conflicts, and promoting a healthier financial future.
Commonly asked questions
We have curated some of the most-asked questions regarding marrying for money and answered them.
Can marrying for money lead to a happy and fulfilling marriage?
Yes, if done right, marrying for money can lead to a happy and fulfilling marriage. At first, such marriages may encounter many hurdles (which is not uncommon in other marriages as well).
However, if both parties are committed to themselves and decide to make things work, they can always find their way against all odds.
Every marriage will experience its own fair share of challenges, and solutions will come when your heart seeks them.
What are the potential long-term consequences of marrying for money?
The long-term consequences are many, and they include resentment, lack of happiness, lack of love, power play, and a feeling of dependence.
Heads-up, though. Don't let these potential consequences stop you from making the decision you're convinced of if you know that marrying for money is the right choice for you. When the chips are down, what really matters is your happiness and safety.
Can a marriage based on financial considerations evolve into a loving relationship?
Yes, it can. If cultivated intentionally by both parties, a financial marriage can evolve into a beautiful and loving union as time progresses.
Is marrying a millionaire for money a good idea?
This is one question that may not have a simple yes or no answer. Ultimately, the decision to marry a millionaire for money is up to you to make. If, after weighing the pros and cons, you decide it is a good decision, then have at it.
In any case, please make sure you're making the best decision for you.
Should you marry for love or money?
The choice to marry should ideally be based on a combination of love and compatibility rather than solely on financial considerations. While financial stability is crucial for a secure future, a foundation of love, shared values, and emotional connection forms the basis for a strong and fulfilling partnership.
Striking a balance between love and financial practicality ensures a relationship that can withstand challenges while nurturing a genuine and enduring bond.
In summary
Marrying for money presents a complex interplay of advantages and disadvantages that individuals must carefully weigh. While financial security and opportunities can provide comfort and stability, they should not overshadow the significance of emotional connection, shared values, and personal fulfillment.
It's imperative to strike a balance between financial considerations and genuine love, as relationships founded solely on monetary motives can lead to discontent and resentment over time.
Ultimately, a successful and meaningful marriage is one that harmonizes both emotional and financial aspects, embracing the richness of love, trust, and compatibility.
Share this article on
Want to have a happier, healthier marriage?
If you feel disconnected or frustrated about the state of your marriage but want to avoid separation and/or divorce, the marriage.com course meant for married couples is an excellent resource to help you overcome the most challenging aspects of being married.
Learn More On This Topic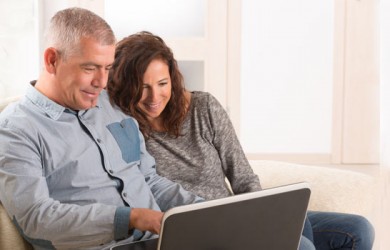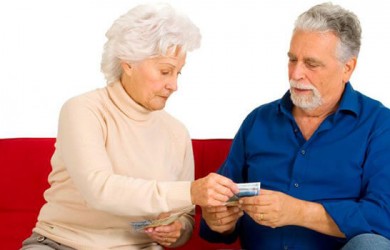 You May Also Like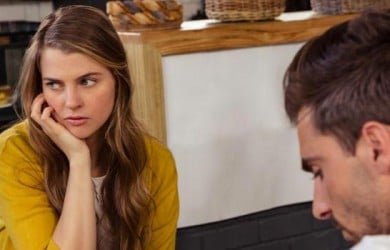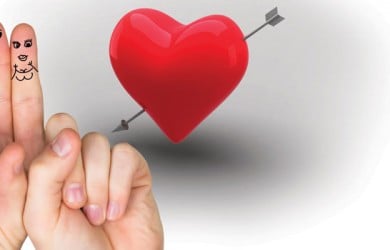 Popular Topics On Married Life