Pros and Cons of Living Together After Divorce
It is common for divorced couples to reconsider their decision and reconcile. In some cases, a couple may opt for living together after divorce.
These couples, who are divorced but living together, can mutually share the responsibility of parenting their kids outside their marriage.
Questions often arise regarding whether there are any legal effects of cohabitation after divorce if the couples plan on living together after divorce.
Firstly, it is important to state that it is not uncommon for couples to divorce but stay together.
There might be several reasons, including minimizing disruption to the lives of the couple's children or financial conditions that may prohibit a couple from moving out on their own.
In these cases, a couple may continue to share expenses, and if they have children together, they split child-rearing duties.
Why do some couples live together after divorce?
Most couples part their ways and never look back, they may stay connected, but there is no way they will live with each other. However, you may find some couples divorced and living together. Why? Here are some common reasons:
1. Financial security
When a couple gets divorced and lives separately, they have to individually manage their finances, including gas, groceries, utilities, rent, and mortgage payments on their own.
All of it can put a big hole in bank accounts and make it difficult to survive. For economical reasons, some couples stay together to share the overall cost of living.
2. Co-parenting
Couples with children involved in their divorce might decide to live together after the divorce to take care of their offspring and maintain a stable living situation.
Divorcing and living together might strain their personal space, but some couples overlook those factors to provide a secure atmosphere for their children.
3. Unresolved feelings
It is possible that one or both partners might find it difficult to let go of their feelings and decide to stay together until they are ready to let go.
4. Societal reasons
A lot of couples stay together after getting divorced to avoid societal pressure. Some religious and cultural beliefs still consider divorce a stigma, and a couple may have to suffer a lot of embarrassment.
5. Other reasons
Other situations can also be responsible for a couple staying together after the divorce, such as a shared property or finding a new home. Staying together can be a temporary solution for them.
Watch this video that discusses how understanding divorce can help you with your marriage.
The legal effect of living together after divorce
Divorce laws are slightly unclear about this. But, legal questions can arise if the couple has children requiring one spouse to pay child support to the other parent or if the court orders that an ex-spouse pay alimony to the other ex-spouse.
When a divorced couple decides to start living together after the divorce, the support obligation would be altered to reflect the fact that the person paying the support or alimony is living with the recipient and reducing their collective expenses.
In this case, consulting an expert alimony lawyer could reduce or eliminate any support or alimony obligations.
However, this would require one of the interested parties to petition the court to reduce their obligations.
Beyond considerations involving child support and alimony, just as a divorced couple is free to cohabitate with whomever they want, they may also cohabitate together.
Living together after divorce is a legitimate move that they can make, and there are couples who are getting divorced but staying together happily.
The only question that may arise involves situations where the post-divorce cohabitation relationship goes sour.
The couple is forced to reconcile financial matters or reconsider child visitation schedules since one parent is no longer living in the home.
In this case, if the parties cannot resolve any disputes, the court would need to intervene in its capacity to handle post-divorce matters involving children.
Can divorced couples live together? An experienced divorce attorney can assist you when contemplating living together after divorce.
As such, it is important to retain an individual skilled in providing advice on issues that can arise post-divorce.
The procedures of filing taxes during divorce and filing taxes after divorce are also something that you will need to figure out. Living with an ex-husband after divorce does not mean that you can do your taxes the way you did when you were married.
Pros & cons of living together after divorce
Living together may sound unreal and impractical, but some people find comfort in living together even after divorce.
It could be for many reasons, so before you completely dismiss the idea, here are some pros and cons you should know.
Pros
Divorcing and living together can turn out to be a beneficial decision for some couples. Here are some pros:
It is cost-efficient. Both partners can save money for a more independent future.

If a child is involved, childcare becomes easier and provides minimum disturbance in your child's routine.

It might act as an opportunity to build a better lifestyle while you emotionally heal from the divorce by supporting each other.

A couple might feel emotionally dependent on each other and might stay together till they feel emotionally independent to move out.
Cons
Divorcing and living together can also blow up in the wrong direction for some couples. Here are some pros:
Staying together after the divorce might make it impossible for both of them to move on to an individual life.

There will be limited privacy which will make it difficult to

maintain boundaries

between partners.

If there are feelings of resentment between the partners and they are living together, it might be a disaster and

drain you emotionally

.
Rules for living together while divorcing
Depending on various scenarios when you decide to live together after the divorce, it is very important to set boundaries. Here are some rules you should follow if you are living together.
1. Make a list of things
When a separated couple decides to live together, they should first make a list of chores that will be divided between them.
You have to ensure that all the responsibilities are shared equally to make the arrangement work.
You will also have to make a list of emotional boundaries to lead individual lives separately.
2. Keep your romantic life private
If you are re-debuting in the dating pool, make sure you are keeping it out of your ex-spouse's life. They might get jealous or might feel disrespected.
Related Reading: 

25 Reasons to Keep Your Relationship Private
3. Follow a budget
To avoid unnecessary strain on anyone's pocket, please ensure you have created a budget and decided who will spend how much and on what.
4. Strictly avoid physical intimacy
Living together might make you feel attracted to your ex-partner but make sure you do not get involved in sexual activities as it would make the situation difficult.
5. Maintain a civil relationship
Please refrain from fighting or getting into unnecessary arguments with each other, as it can make it difficult for you both to live together.
You can also seek couples counseling or therapy sessions if living together after divorce is not turning out to be positive.
Related Reading: 

Civil Union vs Marriage: What's the Difference

?

More related to living together after divorce
Below are some of the most discussed questions about getting divorced but staying together.
Is it common for divorced couples to live together?
Generally, it is not common for a couple to live together after the divorce as divorce involves a lot of legal actions, from separation to the division of assets and property, etc.
However, some people choose to live together after the divorce due to financial constraints, co-parenting responsibilities, or a desire to maintain stability for their children.
Is it healthy for a divorced couple to live together long-term?
Getting a divorce is already complex, and living together after the divorce can be quite challenging as you try to move on in your individual lives while you live with the same person.
It can affect your mental health, make you anxious, and have a negative impact on your emotions. It is not healthy for a divorced couple to live together if you haven't discussed it.
When should a couple stop living together post-divorce?
There is no definite timeline for a divorced couple to stop living together as it depends on various factors, individual circumstances, financial situation, and ability to find alternative living arrangements.
If there is no issue in moving out immediately, it is advisable to start living separately as soon as the divorce gets finalized.
Takeaway
Being divorced but still living together is rather an odd arrangement. What makes it more uncomfortable is, being divorced and living in the same house where you were living as a married couple.
This arrangement of living together will either result in getting back together after divorce or that one of you will move out eventually when the bitterness gets the best of you.
So try to find what works best for you!
Share this article on
Want to have a happier, healthier marriage?
If you feel disconnected or frustrated about the state of your marriage but want to avoid separation and/or divorce, the marriage.com course meant for married couples is an excellent resource to help you overcome the most challenging aspects of being married.
You May Also Like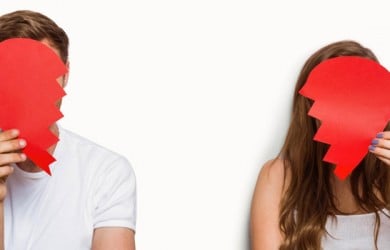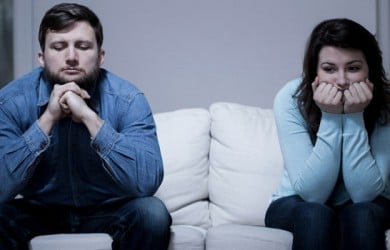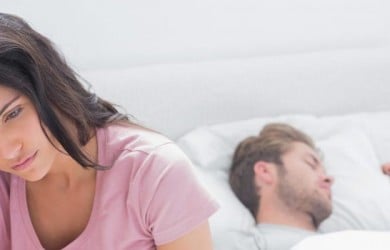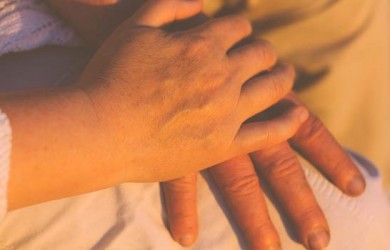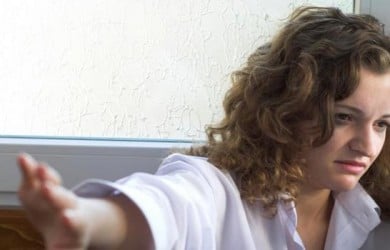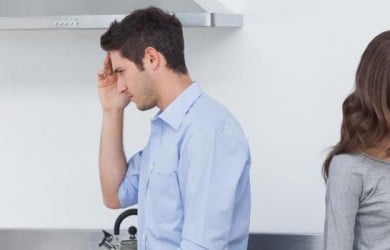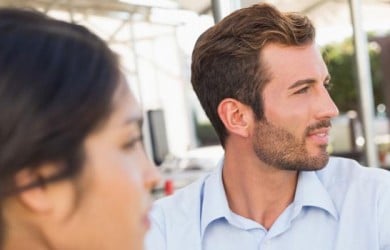 Popular Topics On Marriage Help