9 Reasons Why Marrying an Older Woman Can Be a Wise Decision
Marrying an older woman may not necessarily be a common decision in today's society, but it doesn't mean that it's not a rewarding decision.
Regardless of the age gap, marrying an older woman can bring you many benefits, not least because old women tend to be more self-aware, confident, clearer about what they want and more emotionally stable.
But, if you think that marrying an older woman will ensure that you will be cared for and nurtured and have all your needs met, you will be disappointed.
Older women who date younger men are most certainly not the kind of women who need to nurture to validate themselves!
They are over that.
There are many surprising advantages of marrying an older woman. Let's read about some of the best ones in this article.
Is it wise to marry an older woman?
Marrying an older woman can be a wonderful and fulfilling experience for many couples. Age should not be the only factor in making such an important decision.
What truly matters is the compatibility, love, and understanding between partners. Age differences in relationships do not necessarily lead to dissatisfaction or divorce.
In fact, a study concluded that older partners in a relationship generally equate satisfaction in love and relationships with traits such as mutual dependability, commitment, and loyalty.
Why would a man want to marry an older woman?
It's still pretty usual for guys to be interested in younger women, but there's a growing trend of younger men falling for older women too. We cannot ignore some notable personalities dating an older woman and finding fulfillment in it.
Many people are intrigued by stories like actor Hugh Jackman being 13 years younger than his wife Deborra-Lee Furness or French President Emmanuel Macron having a wife who is 24 years older.
These examples show that age doesn't have to be a barrier to love and lasting relationships. People are starting to realize that age differences can lead to meaningful connections and happiness in a relationship.
Men may choose to marry older women for various reasons. Older women often bring a wealth of life experience and emotional maturity to the relationship, leading to better communication and handling of conflicts.
Their independence, confidence, and shared interests can be attractive to men seeking a partner with a strong sense of self.
9 reasons why marrying an older woman can be a wise decision
Age should not be a barrier to love, and for many men, marrying an older woman can lead to a fulfilling and rewarding relationship.
Here are some prime benefits of marrying an older woman
1. You'll create a stable and secure lifestyle
Marrying an older woman often means that they don't give you mixed messages, decide to switch things up (seemingly irrationally), or spend a load of money on something they don't want at a later date.
Also, it does not mean that they try to switch up (or down) the relationship status quo randomly because they've decided that they need more from you. No, marrying an older one means that you'll know where you stand, where the boundaries are and where your relationship is heading.
This is because an older woman knows what she wants, she has a strong sense of her personal boundaries and will respect your boundaries.
So, if you are marrying a woman older than you, be sure you are bound to benefit from this highly desirable quality.
2. You'll create heartfelt memories
Having a relationship with an older woman opens up new horizons of experiencing life from a broader perspective.
Older women tend to have an appreciation of what's important in life, so they'll tend to want to create wonderful memories and will want to indulge in the fundamental joys in life, such as spending time with the people they love and doing things that they love to do.
This will probably be more important for most older women than keeping up with society, which means that you too get to enjoy creating amazing memories and fulfilling life.
3. You'll have space for things you want to do
Older women don't tend to assume that your desire to spend time alone or on a hobby is a reflection of your relationship together or that it might represent a lack of desire on your part for spending time with your spouse.
Older women appreciate that we all need our space, and most will probably actively encourage you to enjoy your 'you' time.
4. You will have a strong sense of intimacy with her
When you marry an older woman, you might be surprised to learn that they are more open in all ways. A young man marrying an older woman can experience intimacy in a more intense manner.
They want intimacy and are willing to make themselves vulnerable for the sake of intimacy. They will work with you, seek to understand you, and also themselves. They won't take things personally if something doesn't work out, and they'll pursue the things that do.
5. Your emotional life will be calmer
Older women tend to be more in control of their emotions than younger women.
They are more self-aware, more consistent, and more balanced than the younger ones. They don't tend to be influenced by the seemingly trivial things that a younger woman might be.
They also tend to know their boundaries and respect their boundaries – which means there are no curveballs or mind games.
Older women can also tend to handle relationship problems more realistically and are more likely to seek to solve problems fairly instead of throwing tantrums or issuing ultimatums to get what they want.
But if they want something, they'll probably just tell you!
6. It might bring you a more fulfilling sex life
A lot of younger people tend to be insecure about their relationships.
Usually, young ladies don't always know what they want or how to deal with the advances of virile young men.
Whereas older women do, they won't just put up with something that isn't working for them or fake feeling satisfied. They'll make sure you are both satisfied sexually, which means that, along with the intimacy that they can develop with you, they will create a fantastic and totally fulfilling life.
7. You'll have a better understanding of relationships
Older women have likely experienced previous relationships, both successes and challenges. These experiences can be valuable lessons that shape their understanding of what it takes to build a strong and loving partnership. They know the importance of communication, compromise, and mutual respect, allowing them to nurture a healthy and thriving connection.
8. You'll have greater emotional support
Older women often have a nurturing side that extends to emotional support. They offer a listening ear, empathy, and care during tough times, making you feel loved and understood. This emotional bond strengthens your relationship, knowing you can rely on each other through thick and thin.
You may want to watch this thoughtful video on emotional intimacy within a relationship:

9. She'll help you break stereotypes
Age should never dictate the potential for a successful relationship. Love knows no boundaries, and marrying an older woman challenges societal norms. Breaking stereotypes and embracing your unique connection can lead to a beautiful and rewarding partnership that defies age-based expectations.
Commonly asked questions
In matters of love and marriage, age should never be a barrier. Many people wonder if a guy should marry an older woman or if age gaps impact the success of a marriage. Let's address these questions and help out a man marrying an older woman in his journey.
What type of man likes an older woman?
Some men are attracted to older women because of their maturity, life experience, and confidence. Age doesn't define love, and it's about finding a genuine connection that makes both people happy. Embrace who you are, and you'll find someone who appreciates you for exactly that.
Is it healthy to marry an older woman?
Why shouldn't it be? Age shouldn't be the deciding factor in a healthy marriage. What truly matters is mutual respect, love, and support for each other's dreams and goals. If you both share a strong bond and communicate openly, age becomes just a number in your happy journey together.
Should a guy marry an older woman?
Well! Why not? Love knows no age limits. Marrying an older woman can bring unique experiences and wisdom to the relationship. What truly matters is the connection, understanding, and shared values between partners. Embrace love with an open heart, regardless of age.
Can a younger man marry an older woman?
Yes, and it happens more often than you think. Age gaps in relationships are becoming increasingly accepted. The key is mutual respect and genuine love. Age shouldn't define your connection; it's love and compatibility that truly matter.
Are marriages more successful when older?
Success in marriage isn't solely determined by age. Marriages thrive when partners communicate openly, support each other, and grow together. Both young and older couples face challenges and joys; it's how they handle them that determines the success of their union.
Rising above stereotypes to find love
Love should never be confined by stereotypes or age-related criticisms. Marrying an older woman can be a beautiful and fulfilling experience, bringing wisdom, understanding, and unique perspectives to the relationship.
Age is just a number; what truly matters is the genuine connection and love shared between two individuals. Embrace love without judgment, and celebrate the joys and benefits of a relationship that transcends age.
Share this article on
Want to have a happier, healthier marriage?
If you feel disconnected or frustrated about the state of your marriage but want to avoid separation and/or divorce, the marriage.com course meant for married couples is an excellent resource to help you overcome the most challenging aspects of being married.
Learn More On This Topic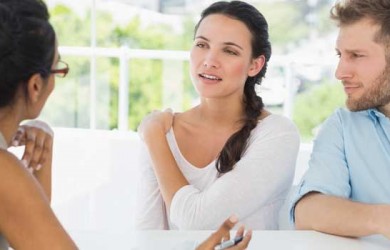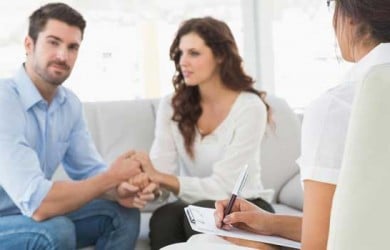 You May Also Like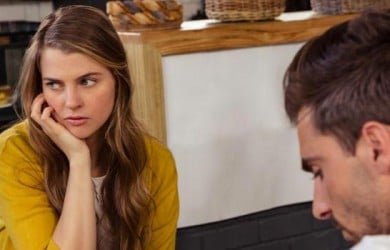 Popular Topics On Married Life