What Is a Dysfunctional Family and How to Deal With It?
A lot of people often claim that they hail from dysfunctional families. People often attribute their unacceptable behaviors or actions, or thoughts to the fact that they had unpleasant upbringings.
Unfortunately, people frequently deny taking responsibility for such actions or behaviors because they attribute it to their unhealthy family environment. But, it's key to understand whether you truly are from a dysfunctional family.
If you feel like you've used the reasoning of an unhealthy upbringing as a justification for certain things you've felt, thought, spoken, or done, continue reading. Find out everything you should know to confirm whether you hail from a family that is dysfunctional and how to cope with the same.
Meaning of dysfunctional family
So, what is a dysfunctional family?
Understanding the true meaning of what is a dysfunctional family is a great place for you to set off on this journey of discovering yourself. Understand what makes a family dysfunctional.
A family ridden with several conflicts that are internal and external which in turn has a severe impact on the fundamental needs of the family unit constitutes a dysfunctional family.
Some of these external and internal conflicts include:
incidences of domestic violence

alcohol or other substance abuse

intense sibling rivalries

conflicts between child and parents

single parenthood

gambling

unemployment

extramarital affairs
A key aspect of understanding what is a dysfunctional family is figuring out whether these aforementioned conflicts have occurred within the family, which thus interferes with the basic needs of the family members.
Related Readings: 

How to Effectively Deal with Problematic Family Members
Here's a quick pictorial representation of a dysfunctional family:

Types of dysfunctional family
A big part of understanding what is a dysfunctional family is learning about the several types of dysfunctionalities that can occur within such families.
The types of dysfunctional families include:
Chaos in a family can ensue if both parents or even one parent in the family abuse substances like alcohol or any sort of hard drugs. Research has shown that eight million-plus children hail from families ridden with substance abuse issues with parents.
Children living in a dysfunctional family where the parents of these children are dealing with substance abuse disorder struggle to have their fundamental needs met. Family life can be very unstable for such children.
Neglectful and inconsistent parenting may be one of the key ways in which these children suffer. Such parents may forget to do their basic duties like providing food to their kids, pickup and drop-off duties for school, forget about important health checks and/or vaccinations, and so on.
It is unfortunate how common it is for children to have been subjected to different forms of physical violence at home. In such families, the environment is highly unpredictable, volatile, and violent.
However, violence within the family is not limited to physical violence. It can be psychological abuse, sexual abuse, verbal abuse, and any behavior that can make the family members feel very unsafe.
Research has indicated that for children, even witnessing instances of domestic violence can be as traumatic as being subjected to it.
What is a dysfunctional family? When you think of this, do you reflect upon your childhood memories with your family where you've witnessed long-running feuds, hurtful disputes, heated arguments?
In conflict-driven dysfunctional families, family members keep picking arguments with each other to create conflicts. This makes the family environment very stressful and threatening.
These conflicts can range from minor reasons or serious reasons. Its roots are the inability to communicate directly and clearly.
Emotionally detached family
For many, growing up in a dysfunctional family can be an experience lacking any kind of affection or warmth from family members. Emotionally detached families are characterized by emotional unavailability.
Parents express their love or affection, or appreciation for their children. It's quite a distant and cold environment.
Children may grow up with self-esteem issues, feeling unworthy, and other psychological issues.
Related Readings: 

Emotional Closeness and Security in a Family
A more subtle type of dysfunctionality that is seen is growing up in families where both parents or one parent follows an authoritarian parenting style. In these, their way or the highway families, rigid rules, lack of agency, and dictatorial behavior from parents is a common occurrence.
Children of such families may develop self-esteem problems, exert aggressive or overtly shy behavioral patterns in social settings.
Dysfunctional family characteristics
How common are dysfunctional families? Well, take a look at some of the common characteristics of dysfunctional families to further under what is dysfunctional family and understand how common it is to grow in such a family:
This is possibly one of the most common characteristics of dysfunctional families. Family members in unhealthy family environments lack the ability to communicate clearly and directly with each other. Healthy communication is practically non-existent in such families.
Issues are just ignored. They aren't discussed. Since such families are not in the habit of having discussions, whenever there is an absolute need to speak to each other about issues, it almost always ends in violent arguments and conflicts.
Poor communication among family members also means that the family members lack proper listening skills.
Related Reading: 

20 Ways to Improve Communication in a Relationship
Another common characteristic is the dependence or abuse of hard drugs and/or alcohol. Children who are brought up by parents who abuse hard drugs or alcohol often resort to these addictive substances when they grow up.
The instability in their upbringing and the void left by unfilled basic needs have devastating consequences.
Related Readings: 

5 Parenting Tips on How to Keep Kids off Drugs
In dysfunctional families, a common obstacle children have to deal with is being constantly controlled by their parents. There is a significant lack of agency for the children. They aren't allowed to be independent or make decisions.
This stifles their ability to grow into independent adults. It hampers good behavior from the children. Self-doubt is common. Children of such households also end up with major trust issues.
Also Try:– Are My Parents Too Controlling Quiz
Parents in dysfunctional families are often very critical of their children's abilities, accomplishments, or the lack of the same. Children grow up with parents who are very condescending, mean, and patronizing.
This results in severe self-esteem-related issues in the children. They grow up under immense stress with strong feelings of helplessness. These children may even grow up to be extremely self-critical.
The pressure of perfectionism
This characteristic is in the same vein as the previous dysfunctional household characteristic. If parents are extremely critical of their children and always look down upon them, kids feel like they aren't good enough.
Such parents are also likely to pressurize their children to be perfect. The pressure of perfectionism can lead to the children behaving in a dysfunctional manner in the future.
Also Try:- How to Avoid Consequences Of Perfectionism On Relationships
Signs of dysfunctional families
Here are some of the key signs of a dysfunctional family:
A prominent lack of empathy
One of the subtle signs of dysfunctionality within families is the absence of empathy within the family members for each other.
Children, therefore, grow up feeling bad for themselves. Issues in such families are always subjected to corrections in behavior. Unconditional love is unknown.
Children grow up feeling trapped or claustrophobic. They may even have a pertinent fear of failing in their endeavors.
Related Readings: 

Sympathy vs. Empathy in a Parent-Child Relationship
Children constantly feel guilty
In dysfunctional families, children often witness gaslighting or become victims of the same. So, they grow up to feel responsible for situations or other people's behavior that is not within their locus of control.
This extreme sense of responsibility for events or behaviors outside their control often results in strong feelings of guilt.
Children are extremely critical of themselves
The pressure of perfectionism and excessive criticism from parents in dysfunctional family environments often results in children growing up to be hypercritical of themselves. The pressure of excelling in everything that they do is common.
A combination of the fear of failure and self-esteem problems often result in children becoming the biggest critics of themselves.
The extremely unhealthy family environment can often cause several mental health issues in the children.
The stressful and hostile family environment can often lead to addiction issues, anxiety tendencies, or depression tendencies in the children. Mental health problems are a common sign of dysfunctional family environments.
Related Reading: 

How to Cope with Grown Child with Mental Illness
Lack of emotional support
Emotional detachment or unavailability means that in dysfunctional families, there is no space for emotional support for any of the family members. Children don't get the safe space that they deserve to undergo emotional development.
Therefore, such children lack emotional intelligence. Such kids grow up with strong feelings of loneliness or isolation.
Abusive and violent behavior
Kids raised in extremely toxic or dysfunctional families often witness violence or abuse. Thus, they may grow up to behave in abusive or violent ways. Therefore, as they slowly grow up, along with poor emotional Intelligence, they may start showing abusive or violent behavioral patterns.
Examples of a dysfunctional family
To understand what is a dysfunctional family, let's take a look at a few examples of dysfunctional families:
Parents behave in a neglectful manner towards the financial, physical, and emotional needs of the children.

Parents are very controlling of everything that their children do. No room for independence.

Physical, verbal, financial, emotional, and

sexual abuse

are common.

Teens or parents abuse alcohol or hard drugs.

Poor habits such as gambling or overworking are displayed by the parents.
How to cope with a dysfunctional family
Let's now focus on how to deal with a dysfunctional family. If you've grown up in an unhealthy or dysfunctional family environment, since you now understand what is a dysfunctional family, take a look at how to cope with a dysfunctional family.
Understand the impact on yourself
It is important to understand the consequences or effects of growing up in an unhealthy family environment.
This is a great way to identify and acknowledge your struggles. Since you're aware of the characteristics and signs of dysfunctional families and the related consequences, you may connect the dots. Establish that causal relationship.
If you struggle with being too critical of yourself, see what caused this. Is it because your parents expected you to be perfect? Join the dots. Acknowledge the root cause.
Simply put, identify and label behavior that is dysfunctional and then recognize how that behavior is impacting you (e.g., stress, sadness, anxiety, etc.).
Related Readings: 

The Importance Of Maintaining Healthy Family Relationships
Setting boundaries is key
If you're well aware of the negative impact on yourself of being around your dysfunctional family, set boundaries. Remember that you are in no way responsible for what your dysfunctional family members feel.
Respect your needs and set boundaries that feel comfortable for you. It may include not attending family get-togethers or requesting your family members to not abuse substances in your presence, and so on.
If you're not comfortable bringing your children to meet your dysfunctional family members, then don't.
Seek professional intervention
To further understand nuances associated with what is a dysfunctional family and resolve your issues that have stemmed from being brought up in such a household, seeking professional intervention is the way to go.
Get the necessary help from licensed mental health professionals to explore these sensitive issues in a safe, non-threatening space.
What makes a family dysfunctional or functional
What is a dysfunctional family? What are the determinants of a functional and healthy family environment? What are aspects that distinguish a functional family structure from an unhealthy one?
Families where the parents have similar and healthy parenting styles such as authoritative parenting, is a key source of distinction. Healthy families also provide adequate emotional support to their children.
Parents empower their offspring to be independent, so there's a strong sense of age-appropriate agency in such children.
Privacy, accountability, respect, and vulnerability are also key points of distinction between functional family environments and unhealthy family environments.
There is a sense of balance and peace in functional families that is absent in dysfunctional families. The general family environment is quite peaceful and stress-free in functional families.
Figure out if your family was dysfunctional
There are several consequences of growing up in unhealthy or toxic family environments. There are ways for figuring out whether your family was dysfunctional. Just peruse through the aforementioned characteristics and signs of growing up in a dysfunctional family to figure this out.
Conclusion
Being brought up in an unhealthy family environment is a tough reality to identify and acknowledge. However, remember to treat yourself with grace and kindness and get professional help if you need it.
Share this article on
Want to have a happier, healthier marriage?
If you feel disconnected or frustrated about the state of your marriage but want to avoid separation and/or divorce, the marriage.com course meant for married couples is an excellent resource to help you overcome the most challenging aspects of being married.
More On This Topic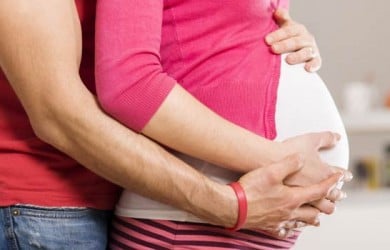 You May Also Like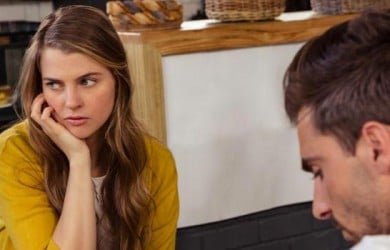 Popular Topics On Married Life