Effective Ways to Deal With the After-effects of Physical Assault
Dealing with emotional stress arising from an assault can affect the rest of your life.The traumatic experience itself can take an emotional toll on your body, with intense and confusing feelings which don't just go away easily. These reactions can even leave you with feelings of helplessness and hopelessness. If you've been exposed to a traumatic event such as an assault, there are ways you can pick yourself up and slowly move forward with your life.
Understanding assault and traumatic stress
While the definition of assault differs from state to state, assault in the legal sense is commonly defined as an intentional attempt to harm or injure another person. It can be in the form of threats or frightening behaviors committed against others.
Traumatic stress, on the other hand, is an expected reaction to a traumatic event caused by various circumstances such as natural disasters, vehicle accidents, terrorist attacks and even assault. For example, you might experience traumatic stress when you have been a victim of a pedestrian accident. And while emotions associated with a traumatic event may come and go, it's still important to know some of its normal symptoms:
Anger – You may be angry because of what happened to you and may feel resentment towards the person who wronged you.

Fear – You may be afraid that the same traumatic thing may happen again.

Guilt – You may feel guilty because you've survived while others didn't make it.

Helplessness – You may feel vulnerable because of the sudden traumatic event that happened.

Shock – You may find it difficult to accept what happened.

Relief – You may feel relief that one of the worst events of your life is over.
However, people's reactions to traumatic situations are different. Knowing the common symptoms of trauma can help you deal with the anxiety brought about by a threatening event such as assault.
Related Reading: The Challenges of Domestic Violence: Relationships Fraught with Peril
Dealing with trauma and emotional stress after an assault
Remember that coping with trauma and the emotional stress experienced after an assault can be challenging. It's a process that you should take slowly to regain your emotional balance and to recover control over your life. Here are some ways to deal with it effectively:
1. Give yourself some time
Realizing the reality of traumatic stress caused by an assault doesn't happen overnight. It requires a significant amount of time to understand and accept what happened entirely. It's best if you take a break and have some "me-time" for yourself.
2. Take time to heal
Allowing yourself to feel what you're feeling can be a huge help in your healing process. Give yourself time to grieve for any losses you've sustained from the incident. It's also best if you don't force yourself to recover. Try to be patient with your recovery and be on guard for any unpredictable emotions that may come along the way.
3. Connect with fellow survivors
Dealing with a traumatic event such as assault can be overcome by taking action. Do something beneficial to challenge your sense of helplessness. You can do it by connecting with others who have also experienced the same traumatic incident such as yours. Remember that feeling connected to others can factor into your way of overcoming your sense of helplessness.
4.
Boost your ability to cope with traumatic stress
There are several ways on how to deal with traumatic stress. It's only a matter of doing what works for you to boost your capacity to cope. If you're having trouble dealing with trauma following an assault, you can motivate yourself to do things which can reduce emotional stress while at the same time learning how to manage your upsetting thoughts and feelings.
Related Reading: Signs of a Mentally Abusive Relationship
5.
Improve your relationships with others
The aftermath of an assault incident can be quite daunting. It can even cause you to isolate yourself from friends and other social activities. But reaching out to others can go a long way to improve relationships. Do some activities you usually enjoy with friends and loved ones. Don't hesitate to interact and make new friends by taking advantage of support groups, church activities, and other community organizations.
6.
Seek professional help
In most cases, feelings of anxiety after a traumatic event can fade away for a considerable period. But if your emotional reactions have become so intense that they affect your ability to function, it's about time that you seek professional help.
Struggling with the trauma and emotional stress experienced as a result of assault can never be easy. You may find it difficult to stay tough as you move forward with your life, and tips like these can help you effectively deal with the stress you may experience. But remember that dealing with a traumatic event doesn't stop there. As a citizen of your state, you have the right to bring an action in court to recover compensation for damages arising from the traumatic experience. If you're a victim of assault, it's recommended to consult a licensed lawyer who can help you take appropriate legal action for your case.
Related Reading: The Effects of Physical Abuse
Share this article on
Want to have a happier, healthier marriage?
If you feel disconnected or frustrated about the state of your marriage but want to avoid separation and/or divorce, the marriage.com course meant for married couples is an excellent resource to help you overcome the most challenging aspects of being married.
Learn More On This Topic
You May Also Like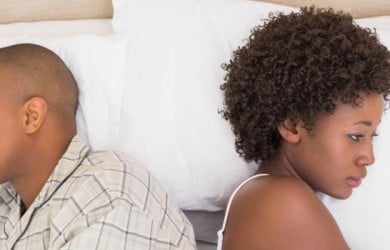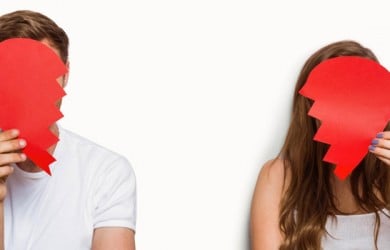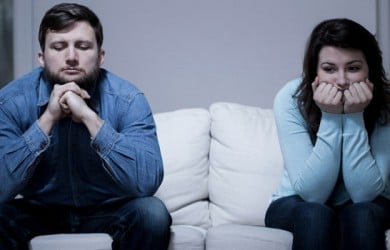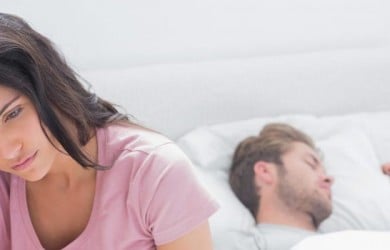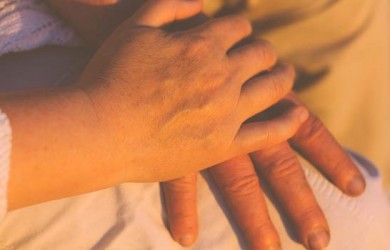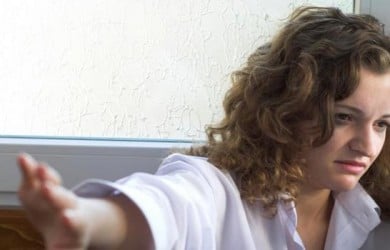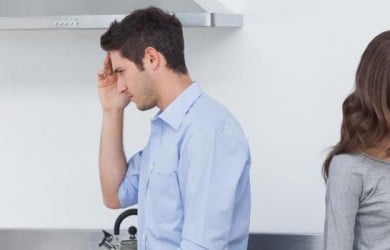 Popular Topics On Marriage Help