20 Effective Ways of Domestic Violence Prevention
The United Nations organization defines domestic/intimate partner violence as:
"A pattern of behavior in any relationship that is used to gain or maintain power and control over an intimate partner."
The UN, which leads calls for domestic violence prevention, has set aside November 25 of every year as the "International Day for the Elimination of Violence Against Women."
Four kinds of domestic violence:
Domestic abuse cuts across all ethnicities, ages, genders, religious beliefs, and sexual orientations.
It can also be present in diverse relationships such as marriages and among those cohabiting, courting, or dating. People of all socioeconomic backgrounds and levels of education are not immune to domestic violence.
According to a survey, more than 1/3rd of women and 1/4 of men came across partner violence in their lifetime.
Related Reading: what Is Domestic Violence
20 ways to prevent domestic violence
Domestic violence does not see gender. A toxic and insecure partner will exert violence, irrespective of the gender they belong to. But here are 20 ways to prevent domestic violence from the women's and men's perspectives.
1. Education
Educational training can help you learn how to stop domestic violence and teach you about the violation of women's rights and violations of men's rights. It will also let you figure out how to help an abused woman or man, among others.
Low literacy has also been identified as a factor that negatively affects domestic violence prevention efforts.
This is because poorly educated people tend to be economically less productive and thus have less bargaining power in the family. Thus, quality education may be one of the most efficient ways to stop violence against any gender.
2. Observe the law
Even if you are the head of your partnership or family, that does not necessarily be a license for domestic abuse or violence, you need to understand that many countries have legal measures for domestic violence prevention.
Some common measures include subjecting the abuser to rehabilitation programs as well as sanctions like fines, and community service, among others. If implemented well these measures will be highly prolific for domestic violence prevention.
3. Tolerance
A perfect human being does not exist. To keep a relationship going, both parties must exhibit maturity and learn to tolerate each other's imperfections.
Tolerance can be one of the best domestic violence prevention strategies. When there is tolerance, violence rarely results in a home. Tolerance should also extend to children, domestic servants, and other members of the household.
Related Reading: Reasons of Spousal Abuse In A Marriage
4. Obtain consent
To prevent domestic violence, both partners must obtain each other's consent before taking certain actions, e.g., having sex.
Though both partners should be readily available for one another, this may not be the case sometimes. Instead of coercion and violence, the man or woman should display restraint and understanding.
Everyone must learn to treat others the right way and understand that marital rape and coercion can constitute a violation of women's rights or men's rights. Though there is an impression that women are always the victims of sexual abuse, men also suffer abuse.
5. Respect religious teachings
All major religions extol virtues such as love, peace, kindness, faithfulness, and others.
Adhering to these religious exhortations will go a long way to stop domestic violence in your relationship. Almost all religions of the world explain who can be a victim of abuse and how to prevent it, which clearly helps in domestic violence prevention.
Christianity teaches that if you spare the rod, you spoil the child.
But this should not be interpreted as an explicit incitement of domestic violence against children. Rather than being brutalized, as is sometimes the case, children who err should be punished rationally and not disproportionately.
6. Promote gender equality
The World Health Organization (WHO) has noted that "gender inequalities increase the risk of violence of men against women and inhibit the ability of those affected to seek protection."
However, there are cultures in the world where women have the upper hand, and men are forced to submit. All domestic violence strategies must recognize that men are also prone to abuse. It is very common to associate domestic violence with men.
However, the US-based National Coalition Against Domestic Violence (NCADV) estimates that 1 in 4 men have been subjected to some form of physical violence by an intimate partner.
This lack of commensurate attention to the plight of male domestic abuse victims has led to the demand for a day for the elimination of violence against men. The organization also observes that violence by intimate partners is the most common form of violence.
According to the NCADV, LGBTQ members have equal or even higher chances of being subjected to domestic violence than heterosexuals. Despite this, most domestic violence awareness movements focus on heterosexual relationships.
For domestic violence prevention, society must therefore evolve more ways to guard against disrespecting members, especially in marriages and other relationships.
Related reading: 

Signs of Domestic Abuse
7. Dialogue
Humans tend to exhibit animalistic tendencies sometimes. In relationships, intolerance, anger, and a vile temper can often degenerate into domestic violence. Tolerance and dialogue remain one of the most feasible solutions to domestic violence.
8. Professional help
There are so many professionals out there with knowledge of how to help an abused person. If you are a person experiencing any form of violence at home or in your workplace, then you may consider relevant professionals for health, legal, psychological, or any other form of advice.
9. Engage in productive activity
An idle mind is the devil's workshop. If you are an unemployed man or woman, you may find that sitting at home all day can be very frustrating. For some men or women with spouses and children, such frustrations can lead to unnecessary domestic violence against each other and kids.
Finding work can help eliminate frustrations, keep you focused, and, most importantly, provide you with income to take care of yourself and your family.
Related reading: 

Types of Domestic Violence & How to Recognize Them
10. Avoid bad company
Sociologists will often tell you that peer pressure has a strong influence on both young people and adults. If your peers include those who boast about their domestic violence exploits, then the chances are that you'll soon adopt such habits.
11. Join groups that preach against domestic violence
If you've suffered from domestic violence at any time, then you may want to help stop domestic violence before it starts. You can achieve this by joining a group that provides help for abused women and men.
Such groups can offer you broader insight by helping to explain who can be a victim of abuse and how to prevent it, as well as equip you with other domestic violence prevention tips, which you can then share with others.
12. Physical exercise
Many people tend to find genuine happiness in their relationships and marital life. But they can be a nightmare for some.
For instance, you may have a partner who has a habit of nagging and a high propensity to provoke. If such is the case, consider indulging in physical activities like taking a walk rather than descending on him/her and being accused of violence against women or men.
Related reading: 

The Challenges of Domestic Violence
13. Being a problem solver
Being skilled in problem-solving can help prevent domestic violence.
Problems at home or work can sometimes lead to violence. Individuals with high-level training and skills in human resource management may cope better in managing interpersonal relationships such as employees and marriages. Seeking help from some mediators will also help in the prevention of domestic violence.
14. Be strict but not violent
Maintaining relationships can sometimes require some steel. But this does not necessarily mean that you should bruise and batter your partner to submission.
It's not acceptable in a civilized world, and it spoils all the efforts made to stop violence against any gender. A person who is rigid in his or her thoughts will not be able to understand how to prevent domestic violence.
15. Show love and affection
Marriages and relationships can be very challenging. This is partly why there is a high rate of divorce cases all over the world. However, where there is a will, there'll surely be a way. With love and genuine affection for each other, challenges like domestic violence can be handled.
Related Reading: Why Do People Stay in Emotionally Abusive Relationships
16. Avoid infidelity
There's a relationship between domestic violence and accusations of infidelity/sexual jealousy. Abuse or violence resulting from infidelity or allegations of infidelity is common between males and females. Being faithful to your partner can thus help in domestic abuse prevention.
17. Shun music and movies that promote sexual violence
Music and film regulatory agencies and censorship boards sometimes ban certain songs and movies for one reason or the other.
This can also include tracks and movies that promote sexual and domestic violence and abuse. Listening to such songs or watching such movies can stimulate gender hatred and contempt and lead to domestic violence.
18. Adopt rules and home dispute resolution mechanisms
Managing a home with a spouse and kids can be a cumbersome and difficult task. Apart from dialogue, you may also need to come up with a set of rules and daily routines for every member of your home to follow.
Punitive measures for offenders, especially the kids, should also be spelled out. These can be among the ways to prevent domestic violence, as rules in the household can lead to a peaceful and coherent life.
Related reading: 

How to Deal With Domestic Violence
19. Talk to family members, trusted friends, colleagues, and relatives
Settling all problems between partners internally can be ideal. But sometimes, to prevent domestic violence, it may be necessary to confide in family members, friends, colleagues, relatives, and others.
A study has shown that family and friends can help end domestic violence. If someone wants to learn how to help an abused woman or man, then discuss it with your trusted individuals, as they are the ones who will give you the most effective advice.
20. Walk away if it is not working
Sometimes a marriage or some other relationship is not just meant to be. If you've tried every avenue and observed that both of you are not compatible, then rather than domestic violence and abuse, it may be more dignified to exit the relationship altogether.
This will help both of you move on with your lives and try to explore new relationships while there is still time.
In the video below, Leslie Morgan Steiner talks about why domestic violence victims don't walk away from the relationship and why is it necessary to shun the stereotype of keeping the secret of violence and breaking the silence:
Related Reading: How to Fix an Abusive Relationship
Conclusion
Domestic violence is a topical challenge all over the world, and in this article, we mention some ways to prevent domestic violence. Though it mostly affects women and girls, men and boys are also not spared.
The current coronavirus pandemic has led to an increase in the number of global domestic abuse/violence cases. The UN and others continue to call for a reduction in domestic violence. However, those calls seem to be falling on deaf ears for now.
Share this article on
Want to have a happier, healthier marriage?
If you feel disconnected or frustrated about the state of your marriage but want to avoid separation and/or divorce, the marriage.com course meant for married couples is an excellent resource to help you overcome the most challenging aspects of being married.
Learn More On This Topic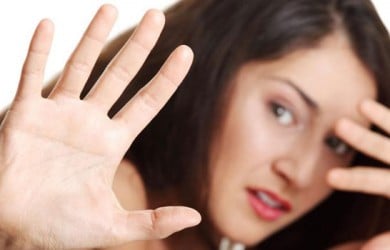 You May Also Like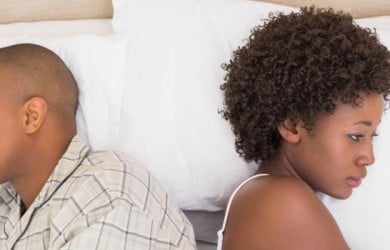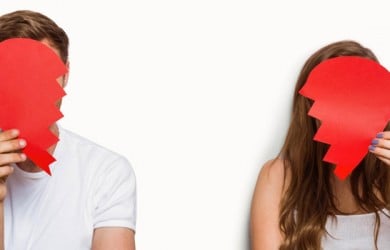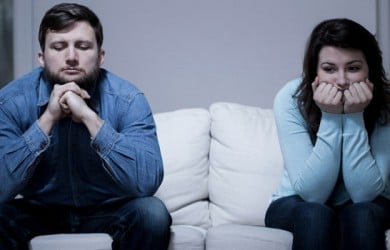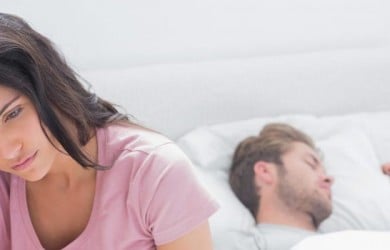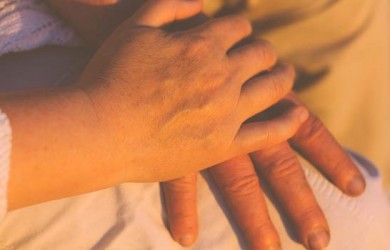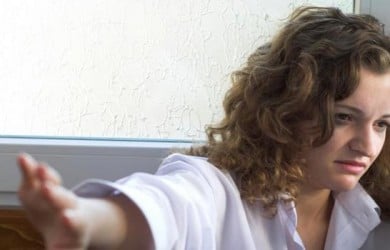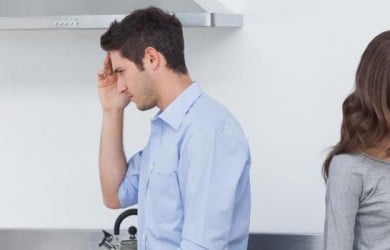 Popular Topics On Marriage Help