9 Steps How to Tell Your Husband You Want a Divorce
Listen, we get it. Divorce is hard, and figuring out how to tell your husband you want a divorce is almost as difficult as delivering the bad news itself. It doesn't matter if you are planning to leave with love in your heart for your husband or you are running for the hills as fast as you can, delivering the message is not a fun or comfortable experience.
So we thought we'd help you along with some tips on how to tell your husband you want a divorce in a way that promotes compassion and kindness to all involved.
Step 1: Make sure you are sure
If you have any doubt in your mind or heart that you might regret the initiation of the divorce, it's probably not the time to make such a final decision.
Instead, you might consider holding a serious conversation with your husband to discuss where your relationship is going and what is going wrong for you.
You might even consider couples counseling to attempt to move out of a potentially difficult phase.
If you make this move before making your marriage final, and it doesn't fix the relationship then at least you know that you have done everything possible to save and redirect your marriage.
So that when the time comes to part ways, you'll be sure that it's the right thing to do and figuring out how to tell your spouse you want a divorce will be easier because he'll probably know it's on the cards!
Step 2: Prepare for conflict and self-defense
If your marriage is on the rocks, (no matter whether you are planning to try to improve the situation or if you are certain that you want to divorce your husband) the next step should be to protect yourself and your assets.
Just in case things become stormy or difficult between you.
Before you tell your husband you want a divorce, make sure that you have taken the time to understand fully the in's and out's of your finances.
For example; you'll need to know everything there is to know about your budgets, joint debts, assets, and household bills; it's also helpful to secure any paperwork that proves who bought what assets and any certificates of ownership for any important joint assets.
It's much easier to do this while you are still living in the household and wise to do so even if you plan to remain in the household after the divorce.
This is especially important if you are experiencing conflict already, it only takes a few people or a new partner to advise your spouse against you, and they might just listen.
Step 3: Set up independently
Before you figure out how to tell your husband, you want a divorce in terms of what you say and how you deliver the message make sure you have opened a personal bank account and have started saving as soon as you begin to think that divorce might be on the cards for you.
This step protects you and ensures that you are not left with no money to help you adjust when you settle back into a new routine post-separation and divorce.
Step 4: Plan temporary accommodation
This is an essential tip for how to tell your husband you want a divorce. It ensures that you are both secure and able to give each other the space to deal with the situation separately. It also protects you in the case of an unsafe situation, and if there are children involved, it makes the process smoother for them.
Ideally, make sure you (or your husband if he chooses) has somewhere to stay overnight on the day that you discuss divorce and even in the near future.
Just in case you or your husband wants to leave the family home immediately and indefinitely.
Just make sure you have the finances and resources saved up to support this step.
Step 5: Get your husband a backup plan
If you can plan to have somebody available for your husband to turn to after you have delivered the news that would help him to adjust (especially if he's going to be surprised by the news).
It will also relieve you from any guilt or anxiety about the emotional state of your husband.
Step 6: Set the scene
Pay attention to who is likely to be around during and after breaking the news and what is next on yours and your husband's schedule in the hours or days to follow the news of the divorce.
For example; it would be better if you have children, that they are not present. And ideally not in the home when you break the news.
If you or your husband are about to head off to an important business meeting the next day it might not be the best time to inform your husband that you want a divorce.
It's also important not to break the news if you've been out and consuming alcohol or are driving.
Also watch: 7 Most Common Reasons for Divorce
Step 7: Practice how you will break the news
Practice how you will tell your husband that you want a divorce so that you don't confuse the message, back out or stumble on your words.
If you're going to take care over explaining the critical factors that have led to this situation make sure you write them down so that you can remind yourself of them if needed.
Step 8: Make sure your message is clear
A frequently overlooked issue when anybody has to express lousy news is that they often soften the message so much that it can leave mixed messages.
To make sure that you clearly communicate that you are telling your husband that you want a divorce and you mean it, you need to be direct and clear. Explain why this is a final decision and don't go back on your words out of guilt, empathy or for any reason, unless you have decided that you don't want to divorce.
Step 9: Give your husband space to respond
Your husband might experience shock as you deliver this news. Even if he had an idea that things are likely to lead to divorce, accepting the reality of the situation can be hard. Make sure that you give your husband time to ask questions either right away or in the near future so that he can move on. Also, give him space if he needs it to be alone with his thoughts.
Share this article on
Want to have a happier, healthier marriage?
If you feel disconnected or frustrated about the state of your marriage but want to avoid separation and/or divorce, the marriage.com course meant for married couples is an excellent resource to help you overcome the most challenging aspects of being married.
More On This Topic
Recent Articles
You May Also Like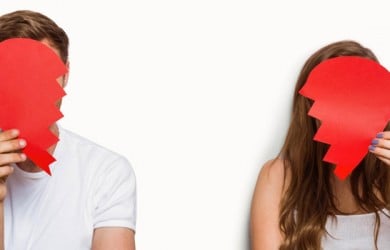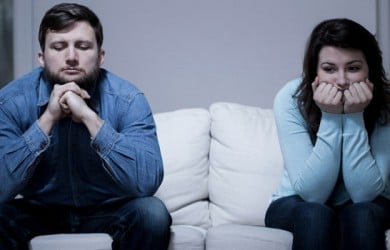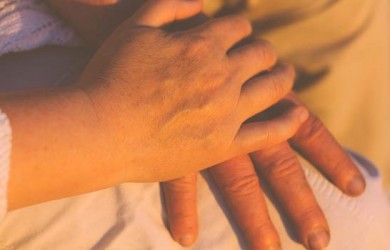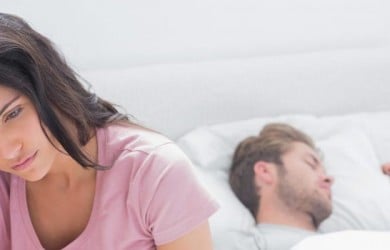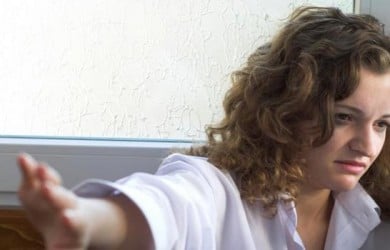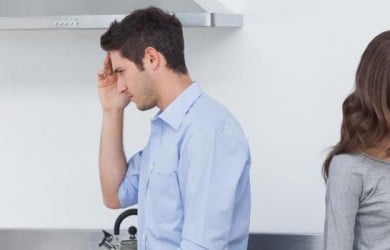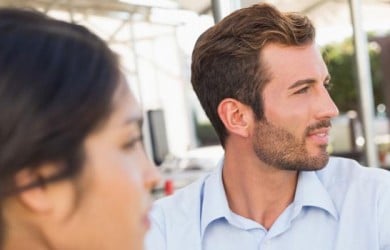 Popular Topics On Marriage Help