How to Ask for a Divorce From Your Spouse?
If you are reading this, you most likely aren't happy and haven't been for a long time.
Perhaps you tried to make your marriage work countless times without success. You know it is over, but pronouncing "I want a divorce" and having that long and hard divorce discussion can induce a profound dread and even more questions.
When you know you need a divorce, naturally, you start wondering what is the best way to divorce. The method of asking for a divorce is essential if you are aiming for a peaceful divorce. Read on for advice on how to divorce amicably and respectfully.
1. Have a clear objective
Before you begin to answer the dilemma of how to ask for a divorce, ask yourself what is the main goal you want to achieve with the divorce conversation. Why are you deciding to split, and is there any way you would reconsider reconciliation.
While growing apart, differences in tastes and money problems were negatively associated with interest in reconciliation.
Is there any part of you that is still wondering if this can work and trying to snap them out of their comfort zone by raising the topic of splitting up?
If this is true, you might want to reconsider using divorce as leverage. There are better ways to invite your spouse into working on your marriage. Proposing this might lead to divorcing, so make sure this is what you truly want.
2. Prepare yourself
If you know the solution for your unhappiness and are not sure about asking for a divorce, rely on your knowledge about your partner.
Are they expecting this discussion, or are they clueless? How do you expect they will react?
How emotional are they overall? When preparing the best way to tell your wife you want a divorce or your husband, consider their potential reaction to better prepare yourself.
3. Find the right timing and place
All the tips on how to ask for a divorce fall through if you select a bad moment to share the news with your partner. There is no perfect time or place, but certain situations are better than others.
When to ask for a divorce?
Ideally, select a moment where there is no time limit and enough privacy to have a long, potentially loud, and emotional conversation.
Telling your husband you want a divorce might not go how you planned, so make sure you have the space for this hard conversation. Don't raise this topic while your children are at home.
If the situation was reversed and your husband asks for a divorce, how would it be best he does it?
You would sure appreciate it if they consider when, how, and where to tell you. Keep this in mind when pondering how to ask for a divorce.
4. Hear them out
The road to divorce is going to be a long one. Even the shortest one feels long when you are the one traveling on it.
So what to do if you want a divorce, and why does it matter?
Be kind to your partner when you share the news. Be firm in your decision, but gentle in how you ask for a divorce.
They will remember this moment forever. It can affect how they treat you through the process, and after separation is over. Treat them how you would like them to treat you and hear their perspective. Although you might not agree with their point of view, allow them to share it.
It can make the whole separation easier if they feel heard.
5. Accept your responsibility
There is no right or just one answer on how to ask for a divorce. If you are wondering how to tell your wife you want a divorce, start by looking into the mirror and acknowledging your mistakes. They can come up when you ask for a divorce and it helps if you are prepared to hear them thrown at you.
If you are wondering how to tell your husband you want a divorce, the same advice applies. Be accountable for your mistakes and share from your perspective instead of blaming them. This will make the divorce more peaceful and civil.
6. Be gentle and patient
When thinking of how to ask for a divorce, take into account you might find them unprepared to hear such a request. They can be aware of the problems in your marriage, but not of impending decisions to split. You are ready to go your separate ways, and they might not be.
If they feel blindsided, they will need some time to process the information and most likely aim to repair the broken bond. By being tolerant and showing compassion, you are helping them process the information and protecting yourself and your children from future hurt.
Empathy and kindness you show can help save the peace in the family during separation. Remember this when contemplating how to ask for a divorce.
In the video below, Michelle Stowe talks about the value of empathy. She presents a few restorative questions and concludes that empathy is the heart of difficult conversations. She also says that empathy is a thing we need to cultivate, grow, and practice.

7. Consider counseling
When approaching the subject of how to ask for a divorce, you might need some assistance. Having professional help you prepare can save you a lot of head and heartache. They can roll play different scenarios with you so you feel ready for what can happen.
Counseling is helpful whether you ask for a divorce, or your husband or wife asks for a divorce from you. Therapists can be both helpful with the challenge of how to ask for a divorce and how to overcome it too.
Aim for a peaceful divorce
Nothing about this situation is easy. There is no right answer to how to ask for a divorce. However, a few tips can help you go through the experience with less distress and pain. Preparing for this conversation includes asking yourself what you want to accomplish.
Are you attempting to shake them up, so they try harder in marriage or firm to go separate ways?
Furthermore, prepare for the conversation by anticipating their reaction.
Make sure to consider time and place for having this conversation. It is a crucial part of asking for a divorce issue. Have the house for yourself and send children away so you can shield them.
Allow your partner time to share their thoughts and approach them with empathy as your request might blindside them. Finally, you don't have to be alone in solving the question of how to ask for a divorce.
Look for professional help to guide you and find together the best strategies in figuring out how to ask for a divorce peacefully.
Share this article on
Want to have a happier, healthier marriage?
If you feel disconnected or frustrated about the state of your marriage but want to avoid separation and/or divorce, the marriage.com course meant for married couples is an excellent resource to help you overcome the most challenging aspects of being married.
More On This Topic
You May Also Like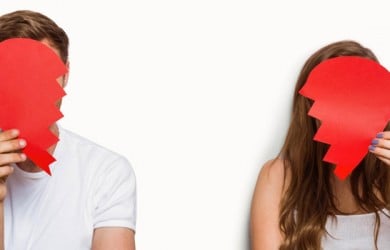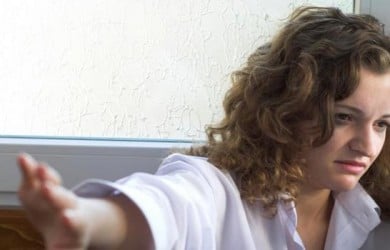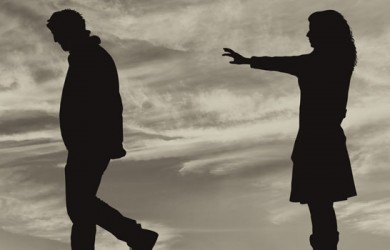 Popular Topics On Marriage Help