10 Vital Steps For Pre Divorce Preparation
Whether you are contemplating divorce alone for now and you have yet to tell your spouse your intentions if your spouse has advised you that they want a divorce or you and your spouse have both decided that enough is enough there is a lot to do for your pre-divorce preparation.
Some tasks will make your life easier, others will protect you, and some will help you move on in the future.
1.Ensure you've made the right decision
Make sure that you've made the right decision and that you are 100% certain that divorce is what you want.
If you are not 100% sure, then consider discussing your marital problems with your spouse and consider attending marital counseling to help you assure yourself that you are making the right decision. You can continue your pre-divorce preparation just in case.
2. Stand by your decision without wavering
You've got the ball rolling, don't make things difficult for yourself or your spouse by falling back into moments of doubt. Treat yourself and your spouse fairly and stand by your decision even if things get tough.
3. Consider your future relationship to be with your ex
Stay focused on your intended outcome and make sure it happens at least from your perspective.
4. Research
Take time to listen to accounts of divorce from others, and pre-divorce advice is useful pre-divorce preparation if you can find somebody to talk to who has been there. So that you have somebody who can relate to you in your support network as the divorce kicks in.
5. Plan how you'll break the news
If your spouse is unaware of your intentions, then take time to plan how you will discuss your intentions for divorce.
Try to do so calmly and professionally, if you feel as though your spouse might be vulnerable after the news, make sure you've got a contact number for somebody close to them that you can ask to come round.
Also, pack your bag and offer to stay away from the home as they process the news. Make sure you have somewhere you can stay if you need to leave the family home immediately.
If you are afraid of your spouse, or for any children seek professional advice on how to handle this part of pre-divorce preparation.
6. Prepare for the emotional onslaught
Divorce even if it's your intention will take its toll on you. Make sure that you plan for that, let your family and friends know what you are dealing with.
Make plans to visit your friends and family regularly even if it's just for an hour.
Plan to take care of your basic needs; a secure base, warmth, food, hygiene keep focused on a routine that even when you don't feel like doing you make yourself do. You'll be glad you did.
Remember to keep on keeping on. The way out is to continue to work through it. This too shall pass, so even on your darkest days stick to your routine and remind yourself that it won't always be like this. Avoid any form of 'self-medication'.
7. Take control of your divorce
It's easy to want to crawl under a rock when you are in the darkest days of divorce, but this is one pre-divorce preparation task that you can use to help you through it. Don't let things take their own life, make sure you dot the I's and cross the T's.
Take advice from the people around you but make your own decisions, if you do this your divorce may be more peaceful, and it might end a lot sooner than it would otherwise!
Try starting a divorce file and make sure that you put all paperwork, questions, and thoughts into your divorce file. That's a surefire way to keep you focused on your intentions and guide you through even when your advisors are pushing you to push for more.
8. Avoid new relationships during the divorce process
In some states relationships inside the marriage (AKA prior to the completion of your divorce) can cause dire problems in the formal divorce process. In fact, in some states, your communication can be used against you.
As part of your pre-divorce preparation plan to stay single.
Use the time to rebuild yourself and your social life, so that when you are free, then you can be in the right place to enjoy a healthy relationship too.
9. Assess your finances
There's a lot to do here such as:
Put your personal financial affairs in order.

Understand your family debt and your household costs.

Find out how much it's going to cost your family to live in two separate households.

Have your property valued.

Make sure you know what your most significant asset is – it will save assumptions during the proceedings.

If you want to make a big purchase do so before you start the divorce process (as often assets are frozen).

Prepare budgets for two households.

Plan for the cost of the children – make sure your plans are professional and realistic for both households.

Take note of the finances that were brought into the marriage and how much you've improved your finances during the marriage.

Make sure you secure the documents that prove what you have brought into the marriage.

Separate your future financial life from your spouse.

Save money – you might need it.

Update your will.
10. Plan to hire a mediator
Mediators significantly reduce the cost of divorce they facilitate agreements that you have made together. So if you can work with your spouse to come to a fair financial arrangement, then you'll save money.
Share this article on
Want to have a happier, healthier marriage?
If you feel disconnected or frustrated about the state of your marriage but want to avoid separation and/or divorce, the marriage.com course meant for married couples is an excellent resource to help you overcome the most challenging aspects of being married.
More On This Topic
Recent Articles
You May Also Like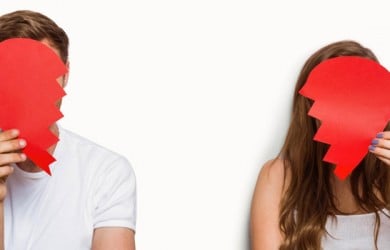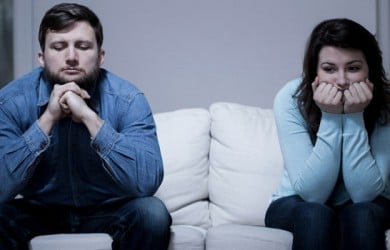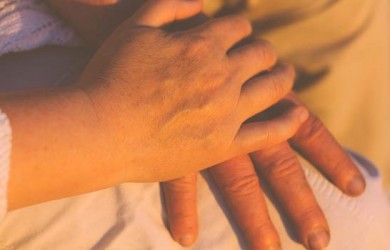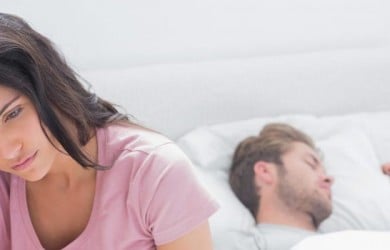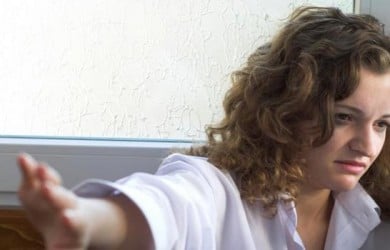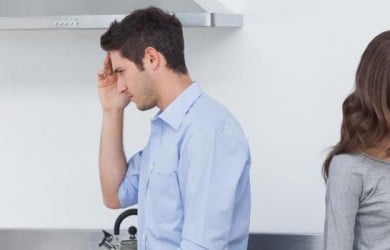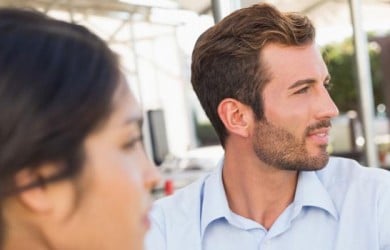 Popular Topics On Marriage Help