Prenup Lawyer – How to Hire the Best One
A couple, who plan on being married, is not contemplating a divorce; however, worst-case scenario planning before marriage can reduce a considerable amount of legal issues down the road in the event a marriage fails and you can get this done in no time by hiring a prenup lawyer.
Why may you need a prenup lawyer?
Couples entering marriage can execute a prenuptial agreement which provides a contractual arrangement as to how the property will be divided in the event of a divorce.
A prenup lawyer responsible for drafting a prenuptial agreement will outline a clearly defined assets protection strategy that can reduce the potential for financial disputes during the divorce process. Further, a prenuptial agreement can serve to protect assets that are being brought into the marriage or business assets that are maintained during the marriage.
An individual entering a marriage with significant pre-marital assets or an individual who brings an existing business into a marriage may wish to set "ground rules" as to claims their spouse may make against these assets in the event of a divorce.
The agreement may also specify whether one spouse will pay the other alimony; it may also determine how the couple will divide assets accumulated during the marriage, particularly real estate, or investment accounts.
Hiring a prenup lawyer before marriage can save an individual from many bad experiences in the future.
Also Read: Avoiding Passing Assets to Spouse
What does a prenup lawyer do?
When looking for hiring a prenup lawyer, it is important to not only look for someone who is both skilled in understanding the nuances of family law but also someone who understands contract law.
The former reason is since a prenuptial agreement is a legal creation of the

family law

in that it defines the rights and obligations of a married couple.

The latter reason rests in the fact that a

prenuptial agreement

is a contract that must be interpreted and enforced if necessary. Therefore, the best prenuptial agreement lawyers are skilled in both family and contract law.
Also Read: Prenuptial Agreement Checklist
Researching pre-nuptial lawyers in your area
The first and foremost question that arises is – How to find a prenup lawyer?
Finding a lawyer for the prenuptial agreement follows the same process as finding any other type of lawyer in that it is best to use local resources such as the state or local bar association who lists prenuptial attorneys, marriage lawyers, and other legal personnel by their area of practice. You can also ask your marriage therapist for any referrals.
Using a local directory such as Google or Yahoo will often provide a list of attorneys practicing family law in your local area. By using the appropriate keyword combinations, a comprehensive list of lawyers who handle prenuptial agreements can be found.
By searching for "prenuptial lawyer", "prenup lawyer", or, "prenuptial agreement attorney near you", the closest lawyers practicing in this area can be found. However, often an attorney will only advertise that they practice in the broad area of family, but still have experience handling prenuptial agreements.
Therefore, while hiring a prenup lawyer, it is often useful to call up several lawyers who practice in family law and ask if they have experience handling prenuptial agreements.
Hiring a prenup lawyer and starting the process
After researching the best prenup attorney in your area, reach out to as many as you feel to find the one who can meet your needs. Often, clients who wish to retain an attorney for an important task such as this will choose to interview several attorneys to get a feel for which one will work best for your requirements.
After choosing a prenuptial attorney to move forward with, he or she will meet with you and your fiancé to discuss your expectations from the prenup and to review all your assets to draft a preliminary agreement.

In some states, courts are reluctant to enforce a prenup in which one party did not have independent legal representation. Therefore, it is advisable for the other party to have an outside attorney to review the agreement as an extra precaution. When all parties are satisfied, the agreement will be signed by you and your fiancé, therefore making it an enforceable agreement.
Also Read: The Cost of a Prenuptial Agreement
Hiring a prenup lawyer or an attorney who is experienced in drafting and interpreting prenuptial agreements, will be best in assisting you with drafting a prenuptial agreement or representing you in a dispute arising from an existing prenuptial agreement.
Share this article on
Planning to get married?
Just engaged or contemplating marriage? Discover how to transition smoothly into the next phase of your relationship with Marriage.com's Pre-Marriage Course. Begin your incredible journey with this guide designed by experts and lay a strong foundation for your path of togetherness - forever!
More On This Topic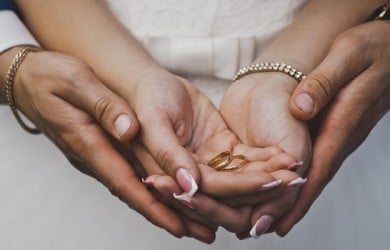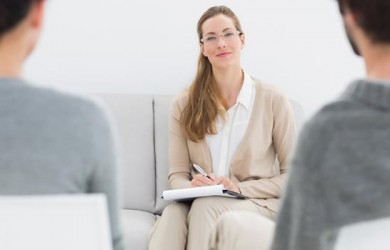 You May Also Like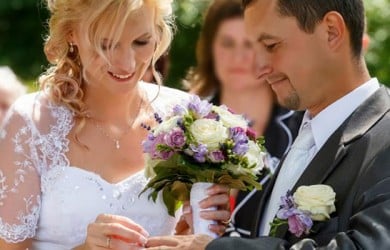 Popular Topics On Getting Married