5 Tips to Relieve Your Anxiety During Sex After Divorce
The post-divorce world can be both exciting and scary.
Exciting, because a new chapter in your life is opening up. Scary, because so much is strange and different in this new landscape.
You haven't had a first date in years, leave alone sex after divorce!
You are used to your partner, their body and their way of doing things. You cannot imagine taking your clothes off in front of a new person, being intimate with another person, being vulnerable to another person.
What if your body isn't up to standard? You aren't as young as you used to be…will they laugh? What about birth control, what's new on that scene? And STDs?
All these things you didn't have to worry about when married. Let's have a look at what sex after divorce might be like:
1. You might feel guilty like you are betraying your ex

Even if you were very much looking forward to finding a new partner and feeling the flush of a new desire, the first time you have sex after your divorce might leave you with feelings of guilt.
After all, you've been with having married sex for years, with all that means- really knowing how to turn your partner on, what they like and don't like, and how to bring them to a sure climax.
Here you are, naked and intimate with a brand new person, but thoughts of your old spouse may block part or all of your enjoyment.
Sex after divorce comes with a string of fears. This is normal. It happens to a lot of people. Tell yourself that there is no need to feel guilty. You are no longer married, so this isn't considered cheating.
If you find that you continue to feel guilty, this may be a sign that you are not ready just yet to move forward sexually with a new person. Sex after divorce seems a daunting prospect to you.
2. Feeling wanted and desired is awesome
If your married sex life became ho-hum, boring, or downright non-existent prior to the divorce, starting to date, being flirted with, and being seduced is going to feel fantastic.
Suddenly new people are interested in you, they find you sexy and desirable and look at you in a way that your ex-hadn't for a long time. This will get your libido going like nothing else and make having sex after divorce an enjoyable prospect.
Be careful and be honest with yourself. Enjoy all this attention but do what is necessary to stay safe physically and mentally.
Always practice safe sex.
It is very easy for freshly-divorced people to fall prey to new partners who, knowing how vulnerable you may be, may take advantage of you in more ways than just sexually.
Related Reading: Are You Really Ready for Divorce? How to Find Out
3. First sex after divorce may not go as imagined
Your first sexual experience after divorce may be very similar to your first sexual experience ever. First sex after divorce comes with its share of apprehensions for both male and female.
If you are male, you may have some erection difficulties due to the stress of a new partner and her sexual appetite. This may make you fearful that you will not be able to please her.
Her body will be different from what you are used to which may cause you to be anxious—will you know where everything is and what you need to do to turn her on? Or, rather than erection issues, you may have problems climaxing.
Again, guilt over sleeping with a new woman may inhibit your orgasmic response.
If you are female, during first-time sex after divorce, you may be sensitive to showing your body to a new man, fearful that it is not thin or firm enough, especially if you are middle-aged. You may not be able to orgasm the first time you have sex after divorce as you may be unable to relax and trust your partner enough to "let go" with him.
Don't be disappointed if your first sexual experience doesn't go like you thought it would.
Many things in your new life will take getting used to, and a new sexual partner and intimacy after divorce are just a few of those things.
It's normal that your first sexual experience after divorce may feel weird.
It probably will feel strange, like you are a stranger in a strange land. And that is ok.
Make sure you pick a partner with whom you can talk about this—someone who knows this is your first post-divorce experience and who will be sensitive to what this means to you.
4. Take it slow, never do anything you aren't fully consenting to

Again, we cannot stress enough the importance of picking the right partner for this new experience. You may need to take things slowly, with a lot of foreplay, communication, and slow stages of heating up.
Having sex after divorce first time?
Make sure your partner understands this so they don't go full-on locomotive with your body. You'll want to be with someone with whom you can say "stop" at any time, and be sure they will heed your request.
5. Don't use sex to fill up the void
With divorce comes a certain degree of loneliness.
So, how to restart your sex life after a divorce?
Many people will act out sexually just to fill that void. The problem with that is that once the act is over, you are still lonely and may just even feel worse. Instead of having lots of casual sex, because now you can, why not do something else to combat the loneliness?
One of the best sex after divorce tips is to practice a new sport, preferably one in a group setting, or participate in community service.
These are healthier ways to engage in your new life while you are still processing what it means to be divorced.
No one is saying that casual sex is bad (only you can make that call), but there are some more-productive ways to enhance your self-esteem and rebuild your sense of self-worth, all while benefitting your physical and emotional connection with your soul.
After divorce sex can be frightening, exciting and fulfiling – all at once. So, you need to navigate the unchartered territory with some caution in mind to shape your sex life after divorce. Follow the post-divorce intimacy tips and before you know you will be the master of this domain, exploring your sexuality in ways unknown to you before!
Related Reading: 8 Effective Ways to Handle and Cope with Divorce
Share this article on
Want to have a happier, healthier marriage?
If you feel disconnected or frustrated about the state of your marriage but want to avoid separation and/or divorce, the marriage.com course meant for married couples is an excellent resource to help you overcome the most challenging aspects of being married.
More On This Topic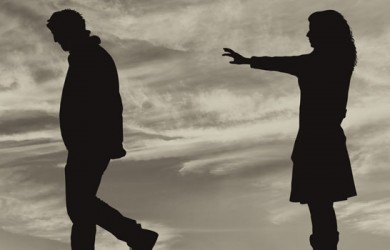 You May Also Like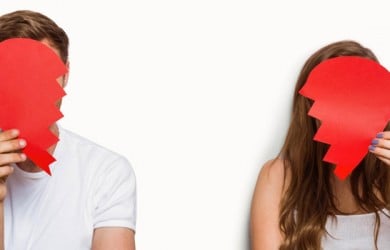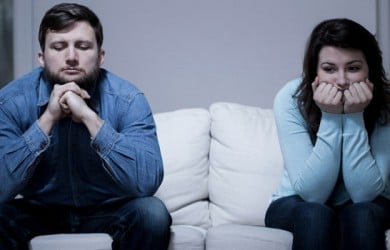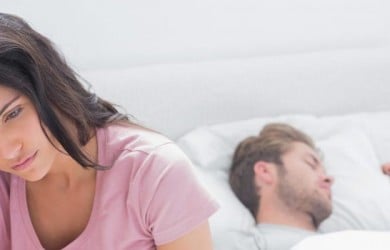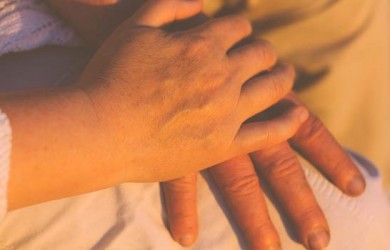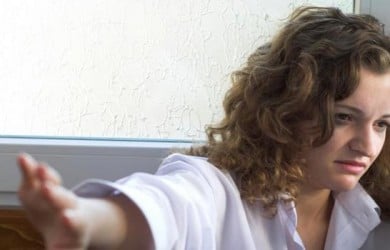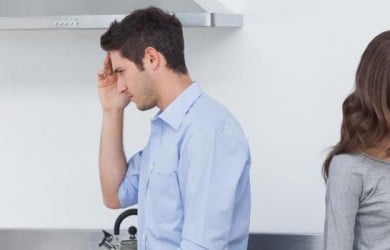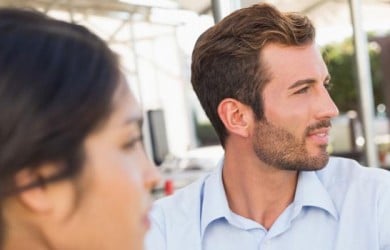 Popular Topics On Marriage Help