What is Separation Anxiety Disorder? 5 Tips to Deal With It
Separation anxiety in children can be commonly found. But, if the intensity of a child's fears reaches to a level where the anxiety starts interfering in their routine activities, then it could be indicative of separation anxiety disorder.
When do babies get separation anxiety?
You must have witnessed separation anxiety in babies and seen them cry when their moms hand them off to someone else. Actually, it's fairly normal for babies and toddlers to be scared to be away from someone with whom they have a secure emotional attachment.
In fact, it's a part of their development process. Usually, the baby will calm down after a while, and eventually, it will grow out of the anxiety altogether.
Separation anxiety in toddlers can be observed in the form of clinginess, tantrums, or crying, which are normal reactions to separation and adheres to their natural course of growing up.
However, both the level of intensity and duration of separation anxiety differ enormously from child to child.
How to deal with separation anxiety in toddlers
You can try to ease separation anxiety in preschoolers by staying calm and consistent. At the same time, you can attempt to set the limits for your children gently.
However, some kids continue to experience separation anxiety even after their parent's most exceptional efforts to tackle this problem.
In such cases, separation anxiety in older children or separation anxiety in teenagers can manifest in various other forms like exam fear or anxiety in regular activities of the school or college, friendships, and other relations.
But what if the separation is a lot more severe and lasts longer than expected? It could be approaching what is called Separation Anxiety Disorder.
What is Separation Anxiety Disorder?
This is a condition where the person has a high amount of anxiety when they are separated from certain people or even when leaving home.
Symptoms of fear and anxiety can even start before the separation actually happens, then, of course, when the handoff takes place, and also for a long time after that.
If you see signs of separation anxiety in your child, and suspect that your child has Separation Anxiety Disorder, talk to your child's pediatrician to receive appropriate separation anxiety treatment.
They will likely go through a checklist with you that includes how often the anxiety manifests, in which situations it manifests, how long the child shows distress after you are no longer present, and other separation anxiety symptoms.
If you have an older child with Separation Anxiety Disorder, they could also be experiencing tummy aches, nightmares, and other physical symptoms of separation anxiety that could be associated with the disorder.
If your child has issues with being separated from you, there are many things you can do to help lessen your child's symptoms. Of course, always talk to their pediatrician to ensure it is appropriate for your particular child.
Here are five tips on how to cope with separation anxiety in children.
1. Go into practice mode
Sometimes, while dealing with separation anxiety in your child, you tend not to leave their sight. It's just easier that way.
But, not allowing any separation can be counter-intuitive.
It's vital to practice separation so your child can get used to it and learn that everything will be ok without you.
Start leaving your child with someone they trust, like a grandparent or other trusted adult, for a very short time—even just a few minutes.
Eventually, work the time up you spend away little by little. As your child has little success, their anxiety will lessen. Make this a regular thing, and keep practicing.
2. Get your child comfortable before leaving
Primarily if you use a babysitter or other child care, your child needs to get to know the person you will be leaving them with.
So, before you leave your child with someone, set aside some time for you and your child to sit down with them.
Help your child feel comfortable around them and warm up to them. Interact with the person, and then have the person interact with your child.
If your child can feel comfortable with them while you are there, then there is a higher chance of them being ok with that person after you leave. This method is an excellent way to ease children's separation anxiety.
3. Try not to make goodbyes a big deal
How you say goodbye can have a significant impact on your child. If you make goodbyes a big production, it actually brings too much attention to the point of separation, and the anxiety will just build even more.
If you are anxious about your child on how to get over separation anxiety, remember that it's more effective to be casual. Have an attitude that everything is fine, you'll be back soon, and they'll have fun without you.
Your approach to this can have a significant impact on how your child perceives goodbye. The calmer you are, the better.
Children often reflect the emotions of their parents, especially in new situations that worry them. It may be hard to stay calm when your child is crying or upset, but tell yourself this is just temporary.
4. Talk to them about the separation
Even if your child doesn't understand everything you say quite yet, you can still sit down with them and talk about the separation.
Explain how it's ok that you are apart—you still love each other and can feel the other person in your heart.
Talk about their specific fears; really listen and try to address them. Also, talk about what they should do when they feel those fears.
5. Plan something fun for them to do during the separation
What does your child like to do? What would be a fun activity for them to do while you are away?
Plan it together and let them know it's something special you get to do with the babysitter or another person who will be watching them.
Talk about how much fun it will be and how they can tell you all about it when you get home. Hopefully, this can help them look forward to the time rather than dread it.
These are some of the tips for you to follow when you notice the early symptoms of separation anxiety or separation anxiety disorder. As parents, you can try your best to deal with the issue as early as possible.
But, if the separation anxiety disorder is getting worse with time, do not neglect it and consult the doctor as soon as possible. Timely medical intervention can prove to be a savior for your child.
Watch this video:

Share this article on
Want to have a happier, healthier marriage?
If you feel disconnected or frustrated about the state of your marriage but want to avoid separation and/or divorce, the marriage.com course meant for married couples is an excellent resource to help you overcome the most challenging aspects of being married.
Learn More On This Topic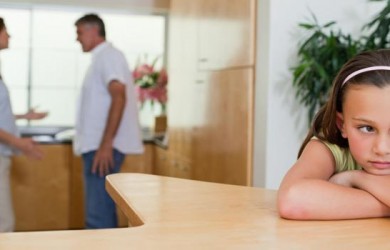 You May Also Like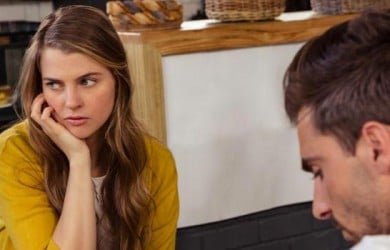 Popular Topics On Married Life