How to Prepare for Divorce Emotionally and Save Yourself Some Heartbreak
After months of going back and forth on whether you should or shouldn't, you have finally reached the painful decision: you and your spouse are going to put an end to your marriage. Whether this is the end result of years of being in a relationship that was not meeting your needs, or the consequence of infidelity, or any of the multitude of reasons that have couples heading to divorce court, the feelings that surround this momentous life event are complex.
It is difficult enough to manage the logistics involved with divorce, but there is another side that also needs your attention: your emotions. How can you prepare for divorce emotionally?
The road to divorce is not a smooth one, and your emotions will feel every bump along the way. There may be days where you question your decision, and your emotions will be pulled this way and that. There may be days where you convince yourself that things aren't that bad and you start re-considering your decision to split up.
But the day you decide that divorce really is the only viable outcome to what you and your spouse are living, you are likely to feel emotional relief.
The days of feeling stuck are over. A decision has finally been reached.
Related Reading: Pros & Cons of Divorce
Some of the feelings you will experience as you prepare for divorce emotionally may include:
1. Fear
Leaving the comfort of your marriage, however turbulent it may have been, is likely to cause you to feel fearful. After all, the future is unknown. How this will shape your life, your children's lives is yet to be seen.
There is fear in that, because you feel helpless when faced with the unknown that is your future.
2. Relief
There is some emotional relief once you've made the definitive decision to go your own ways. If the divorce is due to infidelity, you might be relieved to no longer be living with a cheater.
If the divorce is due to your partner's addictive issues, you feel a sense of relief to no longer have to manage the unmanageable.
Whatever is behind the divorce, you may be relieved to be closing this chapter of your life after months or years of a stressful situation.
Also watch: 7 Most Common Reasons for Divorce
3. Being overwhelmed
Even if you are the most organized person in the world, the details and decisions involved with a divorce can have you feeling overwhelmed. There are appointments to go to, paperwork to complete, discussions to be had, lawyers to consult, financial statements to prepare…all while tending to the other day-to-day responsibilities of life.
When you feel overwhelmed with it all, it is helpful to pull back, make some lists, breath deeply and tell yourself that you are not alone.
Others have walked this path before and come out the other side. You will too.
Related Reading: Life After Divorce
4. Guilt
If you are parents, you will likely have a sense of guilt over the divorce. You feel guilty that you and your partner failed at marriage. You feel guilty that you are depriving your children of a two-parent home, of stability, of showing them a perfect model for love.
It is better for the children's welfare to grow up in a household that is calm and conflict-free, than to show them a parental model where the parents are fighting, denigrating each other, or living separate lives.
Yes, your children will be upset for awhile, and this will feed into your feelings of guilt. To prepare for divorce emotionally you must brace yourself for this uncomforatable period.
But envision what life will be like a year or two from now, where the children are in a home free of anger and resentment, and both of their parents are happier.
5. Grief
As you prepare for divorce emotionally, know that you will feel a sense of grief. Your love story that started out so happily has now died. This was far from what you had imagined on the day you said "I do" to each other.
There is a great sadness present when you realize that your relationship is over and there is nothing you can do to revive it. Let yourself grieve.
It is normal, and shows you that yes, what you had was beautiful. The only remedy to this emotion is time. When you have days where you think you won't be able to come out from under this sad emotion, when things look dark and hopeless, remind yourself that each day that passes moves you towards a better future.
Consult a therapist if you feel the need, if your feelings of sadness seem to increase rather than decrease as time goes on and you can't prepare for divorce emotionally on your own.
Related Reading: Ways to Thrive After Divorce
6. Non-linear emotions
Your recovery curve will not be a straight line upwards. It is more likely to be two-steps forward, one step back. Do not beat yourself up when you have those grey days of depression and sadness. "I was feeling so much better, and then I stumbled upon a pair of socks my ex left. This plunged me back into wistful nostalgia and made me doubt the decision to divorce," reports Kristina, 54 and recently out of her marriage.
Know that you are going to have moments like this and you must prepare for divorce emotionally, and it is completely natural part of the recovery timeline. Landmark events such as your wedding anniversary, or his birthday can set you back. Give yourself a moment to remember the good times, and then be mindful of the bright future that you have in front of you. As you prepare for divorce emotionally, keep this thought in the front of your mind: You will love again.
Related Reading: 10 Crucial Things to Do Before Filing for Divorce
Share this article on
Want to have a happier, healthier marriage?
If you feel disconnected or frustrated about the state of your marriage but want to avoid separation and/or divorce, the marriage.com course meant for married couples is an excellent resource to help you overcome the most challenging aspects of being married.
More On This Topic
You May Also Like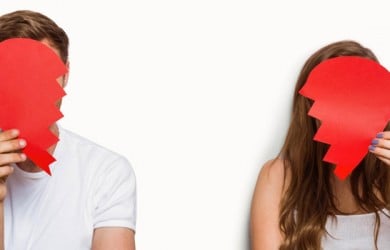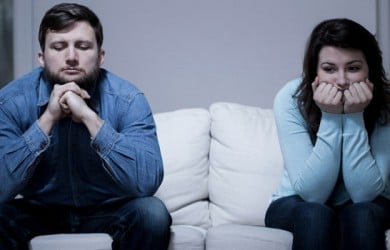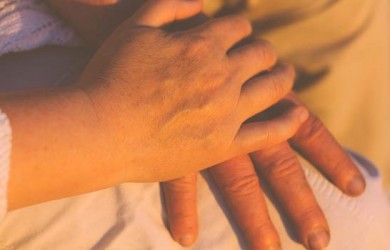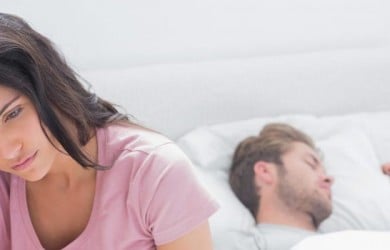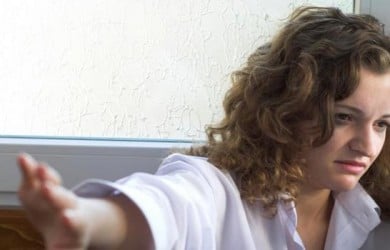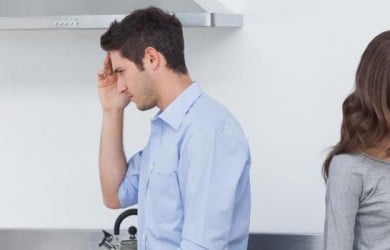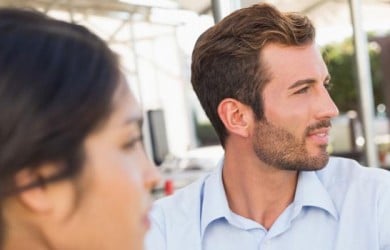 Popular Topics On Marriage Help