How to Find Divorce Records in the USA: A Step-by-Step Guide
Have you ever found yourself in a situation where you needed to dig up some divorce documents? Well, you're not alone. Knowing how to find divorce records can be like navigating a maze, whether for genealogical research or legal purposes.
But fear not because we're here to guide you through this process step by step. We'll be looking into how to look up divorce records and how to find divorce papers online. So, fasten your seatbelt because this guide is your ticket to unlocking a treasure trove of marital history!
What are divorce records?
In a nutshell, divorce records are like the family album of legal documents. They're the official documents that chronicle the end of a marriage journey. Think of them as a snapshot of a family's journey through the twists and turns of marriage and divorce.
These records, often referred to as divorce documents or divorce papers, provide a gateway to explore the narrative of a marriage that has hit a crossroads. They are public records, accessible to anyone seeking information about them.
Now, you might be thinking of how to find divorce records and uncover the details you're looking for. In the following section, we'll address the steps to get what you want.
How to find divorce records in the USA: 9 steps
So, you're on a quest on how to find divorce records, and you're probably wondering where to start. Well, worry not. This step-by-step guide serves as a roadmap to help you dig up those divorce documents and ensure you can get the information you seek without breaking a sweat.
1. Know where to begin
It's essential to establish your initial point of reference before you embark on finding divorce documents. Given that they are usually archived at the county level, you need to identify the exact county where the divorce occurred. With this information, you're already ahead of the game.
2. Online sleuthing
In our digital age, many county courthouses have embraced the convenience of the Internet. So, grab your trusty computer and start with a simple online search.
Use phrases like "How to find divorce records" along with the county's name; you might just strike gold. Many countries maintain websites that provide access to divorce records, making it hassle-free.
3. Play the waiting game
Sometimes, all you need is to be patient and wait. This implies that recent divorce records may not be immediately available, and you need to be aware of that and exercise patience. It takes time for records to be processed, documented, and made accessible to the public.
So, a little patience is required if you're seeking information on a recent divorce. Waiting for a treasure to surface is a common theme in this adventure.
4. Visit the courthouse
If your online expedition leaves you empty-handed, it's time to take the investigation offline. Head to the courthouse in the relevant county. Once there, approach the clerk's office and inquire about the process of locating divorce records. They are usually quite helpful and can guide you through the necessary steps.
5. Marriage and divorce indexes
Some states maintain separate indexes for marriage and divorce records. It's like having a roadmap for your journey. These indexes can save you time and effort, as they often provide quick access to the specific divorce record you're looking for.
6. Fees and forms
We all know that nothing is entirely free in life; this is also applicable to divorce records. If you really want to access these records, be ready to pay a small fee. These fees cover administrative costs and the time required to retrieve and reproduce the documents you want.
Also, some courts may require you to complete a request form to formalize your search. You can think of this as the ticket to the show – you need it to gain entry.
7. Check the archives
If you're looking for older divorce records, your journey might take you to the state archives or local historical societies. These institutions can be a goldmine for historical records.
Think of it as getting your hands on those documents that tell tales of love, loss, and legal proceedings from a bygone era.
Watch Jeannie Suk Gersen, a law professor, as she reveals how understanding divorce can guide healthier relationship choices from the start.
8. Request a copy
Once you've successfully located the divorce record, your final step is to request a copy of the divorce decree. The decree is the document that holds the details about the divorce settlement, custody arrangements, and more.
So, how to get divorce decree copy? You can obtain this copy directly from the court or relevant authority. It's the equivalent of gaining access to the hidden vault of information you've been searching for.
9. Double-check for accuracy
Always make sure you've got the correct record. Divorce records can be pretty sensitive, so respecting privacy and ensuring you're not snooping into someone else's personal life is essential. Handling such information with care and discretion is crucial, maintaining empathy for those involved.
Commonly asked questions
In this section, we answer your most burning inquiries about how to find divorce records. We've got the solutions to your pressing questions, so let's dive in!
Are Illinois divorce records public?
Certainly, divorce records in Illinois are typically classified as public records, making them open to the public, and anyone can request to review them. Generally, you can acquire copies of divorce records from the circuit court clerk's office in the specific county where the divorce was formally concluded.
Nevertheless, it's important to note that specific particulars within these records, particularly those pertaining to financial and sensitive personal information, might be censored to safeguard the privacy of individuals involved.
Can you look up divorce records in Indiana?
Certainly, divorce records in Indiana are generally available for public viewing under the Indiana Access To Public Records Act. However, obtaining copies of divorce records is limited to authorized individuals.
These authorized persons include those named on the divorce records, as well as their immediate family members such as parents, spouses, offspring, and extended family members like grandparents, siblings, aunts, uncles, nieces, and nephews, or anyone who can demonstrate a legal interest in the records.
Can you look up divorce records in Michigan?
Yes, divorce records in Michigan are accessible for events dating back to 1897 up to the present day. However, divorce certificates become available for request at least 30 days after the event.
To access these records, you can request them online through the Michigan Department of Health and Human Services website or opt for in-person or mail requests. Remember that fees are associated with obtaining these records, depending on your chosen method.
How do I look up divorce in Texas?
To look up a divorce in Texas, you'll need to contact the district clerk in the specific county where the divorce occurred. Certified copies of divorce decrees are exclusively available through the district clerk's office in the respective county.
Additionally, you can access indexes of divorce records by year for free from the U.S. Probation and Pretrial Services System, Northern District of Texas website, which can help you pinpoint the relevant records.
In conclusion
Navigating the search for divorce documents can be tricky, but armed with the knowledge from our step-by-step guide, you're ready for the challenge. From scouring divorce papers online to visiting county courthouses, the path to uncovering the information you're looking for is within your reach.
Each state may have specific rules and fees, so be prepared to adapt your approach. Whether piecing together family history or dealing with legal matters, this guide can empower you to find those crucial divorce records and unlock their stories.
Share this article on
Want to have a happier, healthier marriage?
If you feel disconnected or frustrated about the state of your marriage but want to avoid separation and/or divorce, the marriage.com course meant for married couples is an excellent resource to help you overcome the most challenging aspects of being married.
You May Also Like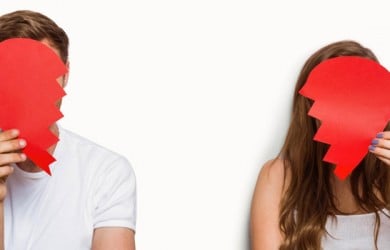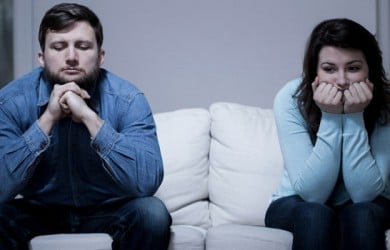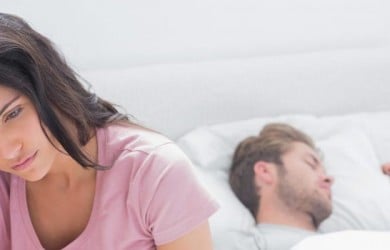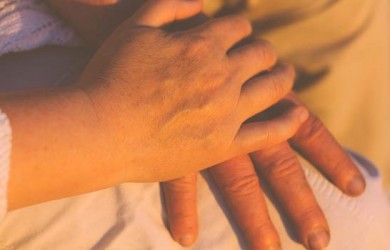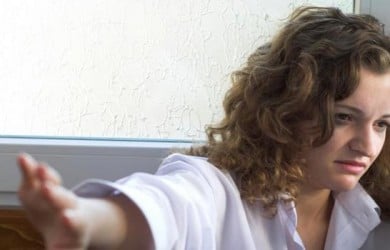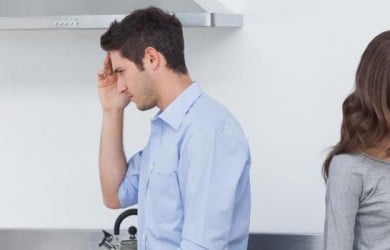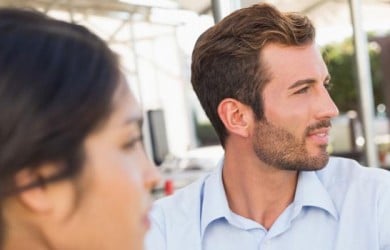 Popular Topics On Marriage Help