What to Consider While Getting a Marriage Green Card in the USA
Green Card is a colloquial term for a Permanent Residency Card issued by the United States Citizen and Immigration Services under the Department of Homeland Security.
A green card holder is a lawful resident of the U.S., while their immigration status and citizenship are still under review and in process. Green card holders are allowed to live and work legally in the U.S. without the need for additional documentation. Marriage green card holders are spouses of U.S. citizens who were granted permanent residency due to their relationship.
It's a simple concept. Americans can marry non-Americans and bring them to the United States to live and start a family. To facilitate and regulate such situations, the USCIS grants a marriage green card to the non-American partner.
What are the Privileges of a Green Card Holder
Any person declared a lawful permanent resident, including marriage green card holders, are granted certain rights in the United States.
The first and most important privilege is the right to live permanently anywhere in the United States. For marriage green card holders, this means they can stay and live with their spouses while their citizenship after marriage is still processing.
Many people wonder about the green card process timeline.
Green card through marriage processing time varies; that is, green card processing time varies from case to case.
But citizenship takes even longer. But a holder of green card marriage can legally work in the United States and can earn the same rights, protections, and benefits as a U.S. Citizen. It follows that they should already pay their taxes in the USA.
Who is Eligible for Green Card Marriage Visa
There are many ways to get a green card. It can be through a family petition, asylum, employment, even victims of crime. There are conditions and eligibility.
So, how long does it take to apply for a green card?
For those applying for a US green card for a spouse. Here are the requirements.
For fiancee (or not legally married in the USA spouse), the US Citizen can file a petition to obtain a K-1 nonimmigrant visa to bring their fiance to the United States. Within 90 days after being admitted as a K-1 nonimmigrant, the K-1 alien must enter into a bona fide marriage with the U.S. citizen who filed for the petition on their behalf.
For legally married spouses of a US Citizen, getting a green card through marriage is a straightforward procedure.
They should file Form I-485 with the UCIS. While it is the main form, there are other supporting documents needed.
Form I-130 and a marriage certificate

USCIS petition approval (if you entered as a fiance

Form I-864 Affidavit of Support

Form I-944 Declaration of Self-Sufficiency

Form I-765 Request Permission to Work

Documentation showing no criminal convictions

Two Passport-sized Photos

Birth Certificate (with word-for-word English translation if it's not written in English)

Form G-1450 Biometrics
Read instructions on the Form I-485 for other documents you may need depending on your circumstances. The green card marriage timeline varies depending on the completeness and thoroughness of your application paperwork. If you and your green card spouse are having difficulty, you may consult an immigration lawyer.
Remember that only foreign spouses who are physically present in the United States can request a marriage green card under I-485 Adjustment of Status. If the fiance or spouse that is not yet in US territory, refer to the Fiance Visa instructions above.
Procedures and Interview
Many people wonder about marriage-based green card timelines.
So, how to get a green card fast?
In all honesty, it is not fast. Depending on the speed, you can complete the required documentation correctly is the biggest factor.
It normally costs $2,000 to complete a marriage green card, including the mandatory US Government fees, medical examination, and the cost of supporting documents.
This does not include the cost of the marriage itself and the cost of documents not related to US government forms such as the foreign birth certificate, certificate of non-conviction, and State marriage certificates.
There are also other costs, such as vaccination fees, documentation tax, and mailing costs.
Once you have completed your form, mail your application to:
For U.S. Postal Service (USPS):
USCIS
PO Box 805887
Chicago, IL 60680-4120
For FedEx, UPS, and DHL deliveries:
USCIS
Attn: FBAS
131 South Dearborn – 3rd Floor
Chicago, IL 60603-5517
After mailing in your forms and documents, it takes 2-3 weeks after tracking delivery confirmation before USCIS confirms they have received your application.
If you're wondering how long to get a green card in the USA, it only starts when you receive your Form I-797C, which shows that the USCIS has begun processing your application.
Form I-797C is a biometrics exam. The form itself will tell you the time and location for the appointment. Bring IDs, the petitioners passport, and the appointment letter. The appointment itself is 3 to 5 weeks away upon receiving the letter.
The next step is waiting for your EAD (Employment Authorization Document) and AP (Advanced Parole/Travel Authorization) card. It usually takes 6-8 months for you to receive this card.
After receiving your card, wait for another 10-20 months for your local USCIS to set an interview. They will ask questions about the alien's background and how much you know about each other and your relationship together.
Assuming that everything went well and all your paperwork is in order, you will get a marriage green card within 3-6 months after the interview.
Recommended – Online Pre Marriage Course

Other Things to Remember
It may seem that marriage green cards or any Permanent Resident Cards do not expire since it's "permanent," but most cards expire within 10 years.
In most cases, the foreign-born resident is granted a U.S. Citizenship during that time. However, if the resident is unable (or unwilling) to acquire a U.S. Citizenship by that time for various reasons, it is necessary to renew the green card to continue living in the United States.
For green card marriage holders, if the relationship falls through for any reason before citizenship is granted, the permanent residency can be revoked after a given time. However, it is possible to apply for permanent residency on other grounds (or marry another American) and continue being a green cardholder.
Permanent residency in the U.S. grants any person almost the same privileges as a citizen. But a lawful permanent resident is still a citizen of a foreign (Non-US) country and cannot hold a U.S. passport. They cannot vote or run for office in America. It is also possible to be deported for various reasons.
The video below discusses the prospect of going through a divorce before a green card or even a divorce after a green card that can have a major negative effect on your immigration status. The video guides through different divorce and immigration issues before and after a green card.
Marriage green card holders are not yet U.S. Citizens. It is only a step during the lengthy immigration process, but if the person abides by U.S. law and procedures, then it's only a matter of time before they obtain U.S. Citizenship.
Share this article on
Want to have a happier, healthier marriage?
If you feel disconnected or frustrated about the state of your marriage but want to avoid separation and/or divorce, the marriage.com course meant for married couples is an excellent resource to help you overcome the most challenging aspects of being married.
Learn More On This Topic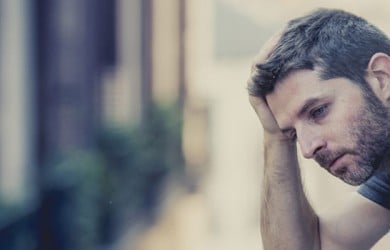 You May Also Like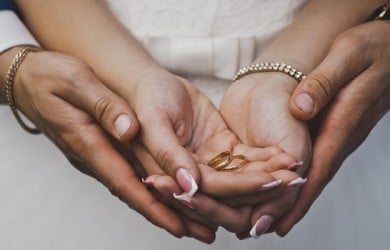 Popular Topics On Getting Married