7 Tips for American Citizens Marrying a Foreigner in USA
If you are an American citizen marrying a foreigner, who is your bae and, who is in the US on a tourist visa – as cliché as it sounds or something out of a cheesy Hallmark movie, it is very true and happens more often than one might think.
The only problem occurs when a US citizen does not have the complete required details and things go awry or awkward or downright illegal.
It is 100% legal, and there is nothing wrong with marrying a foreigner on a tourist visa; however, when marrying a foreigner, there are quite a few complications or things that one might want to keep in mind.
1. The marriage has to be spontaneous
If the authorities get even a whiff that the marriage was pre-planned and the now spouse applied for a tourist visa while harboring the intention of marrying on US soil, to get a green card, things can get very complicated and very fast.
In such cases, when the US citizen is marrying a foreigner, and the couple is engaged or betrothed, it is advised to apply for a fiancé visa for future smooth sailing.
The lie said in front of the designated officer during the visa interview is known as the visa fraud, and, for obvious reasons, it does not paint a pretty picture for future interviews or processes.
2. Follow the 90 days rule
Know that immigration officers adhere to a standard called the 90-day rule. The standard holds that the tourist who gets hitched during their initial 90 days in the United States represent a higher risk of visa misrepresentation or visa fraud.
To remain off the visa authorities' radar, delay the wedding until the next three months from the day of your arrival in the United States. The longer you wait, the better.
Ideally, your foreign partner should plan to go back to their nation of origin before applying for another visa or green card status.
Doing so honors the terms of the half-year traveler visa and presents the most minimal danger of being accused of visa fraud.
It might take a few months before the US Embassy approves the application, but this is by far the smoothest way to lawfully gain residency in the United States.
Committing visa fraud
If the immigration officials sniff one out to be committing visa fraud, that person can be sent to jail, deported, or when push comes to shove, they can be barred or banned from ever entering the country again.
3. Applying for Adjustment of status
On the off chance that your new life partner wouldn't like to come back to their nation of origin, they can apply for an Adjustment of Status while in the United States.
This way can be very trying, yet it's certainly feasible. To get the status, you'll have to demonstrate that the marriage is genuine, and you'll have to persuade immigration authorities that the wedding wasn't planned.
The final product of this procedure is assigned as a lawful permanent occupant, also known as a green card.
Subsequent after spending five years in the United States with a substantial green card, your life partner might have the option to apply for naturalization and become a US citizen.
4. Apply for a K-1 fiancé visa
If anyone wants to travel to the United States to marry a US resident, they ought to apply for a K-1 fiance visa, not a B-2 tourist visa.
Under a K-1 visa, the foreigner needs to get hitched inside 90 days of entering the United States. After the wedding, the person in question can apply for an Adjustment of Status without leaving the United States.
A K-1 visa application is usually filled by the person who is a US resident. The fiance should document Form I-129, Petition for Alien Fiancé, with the USCIS. On the off chance that the foreigner has any kids, they may make a trip to the United States with a K-2 visa.
Also watch: K1 fiancé visa interview questions and answers.
5. Seek professional legal assistance
The first thing that an intelligent person does when it comes to handling problems associated with marrying a foreigner is to contact an experienced emigration attorney.
Instead of running around like a headless chicken, increase your chances of settling down with the help of an individual who knows what they're doing.
6. Do not attempt visa fraud
The second thing that one should do, if they find themselves to be so much in love with a certain someone that they married them and that person is at the brink of deportation because their tourist visa is about to expire, is let that person go back to their hometown and then apply for the spouse visa again.
It may take a few weeks or months, but it will increase your chances of finding your permanent abode.
However, when marrying a foreigner in the US, there are a few pieces of evidence that one should have up their sleeve before leaving the US and entering their homeland
A return ticket home

Lease agreements

Letters from employers
7. After getting the visa
When marrying a foreigner, if you are lucky enough and got the visa, congratulations!
What next? Are you free to visit wherever you go? Like back home?
Sorry, but the answer to that would be a resounding, no.
Though they have received their stay visa, still if they want to make their residence permanent and non-dependent on their citizen spouse, they would have to stay in the US continuously for five years before they can apply again for permanent residency.
In a nutshell
So, in the crux of things if you are marrying a foreigner on a tourist visa, the following things must be done to avoid putting the immigration officials on your tail:
Pre-planned weddings

Follow the 30/60 days rule

Go through the proper channels
Share this article on
Want to have a happier, healthier marriage?
If you feel disconnected or frustrated about the state of your marriage but want to avoid separation and/or divorce, the marriage.com course meant for married couples is an excellent resource to help you overcome the most challenging aspects of being married.
More On This Topic
You May Also Like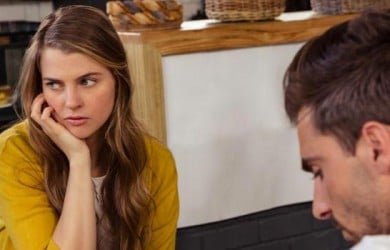 Popular Topics On Married Life