How Does Abandonment in Marriage Affect Divorce Issues?
Among the plethora of reasons why married couples decide to opt for a divorce, one of the underrated and lesser-known reasons for divorce is abandonment.
Although you may have watched some movies or series on television where the spouse comes back to an empty house and an apology note from their significant other (stating that the marriage is over), there's a lot to be learned about how does abandonment affects a divorce.
Yes, it's true.
Abandonment in marriage can drastically impact one's divorce process.
If you're curious to learn about how does abandonment affects a divorce, desertion in marriage, filing an abandonment divorce, and more, just read on!
What is abandonment in divorce?
The very step in understanding how does abandonment affects a divorce is first to acquaint yourself with the meaning of abandonment in marriage.
So, what is abandonment?
Abandonment, particularly marital abandonment, refers to the situation wherein a spouse deliberately severs ties with their family members without any intention of returning.
When one's spouse intentionally and deliberately deserts their family and washes their hands off of all responsibilities towards their family, including financial obligations, it is called marital abandonment.
Before delving deeper into how abandonment affects a divorce, something fundamental to cover is for you to understand what doesn't constitute desertion in marriage.
So, what isn't categorized as abandonment in marriage?
Suppose one's spouse moves out of the marital home permanently or temporarily for a separation (irrespective of whether permanent or temporary) while still carrying out their responsibilities (financial obligations and support). In that case, it isn't categorized as spouse abandonment.
A few fault-based divorce states have categorized this situation as "willful desertion."
Another essential thing to note about how abandonment affects a divorce is that every state has its definition or conceptualization of abandonment in marriage and what isn't.
The next concept to look into under how does abandonment affects a divorce is the basic relationship of desertion or abandonment to divorce. How does it basically relate to divorce?
Irrespective of the state where you're married, couples who want a divorce can choose the option of filing a "fault divorce" or a "no-fault divorce."
Although the criteria of a no-fault divorce vary from state to state, when a married couple files for a no-fault divorce, neither spouse blames their partner for leaving the marriage. In a no-fault divorce, marital misconduct isn't a factor in that divorce.
Did you know that no-fault divorce is the only option available to married couples for legally terminating their marriage in many states!
The person who files the no-fault divorce attests that the relationship breakup and separation were willful and voluntary without marital misconduct such as abandonment in divorce.
So, naturally, if a spouse is filing a fault divorce, it means that the spouse is attributing the breakdown of the marriage to the occurrence of marital misconduct. The one filing for divorce is thus saying that the marriage ended because of marital misconduct.
Fault divorces are undoubtedly more emotionally draining, expensive, and cumbersome than a no-fault divorce.
States such as Maryland and Alabama in the US allow spouses to file a fault divorce with desertion or abandonment as the ground for the request. Therefore, in such states, divorce by abandonment is permissible.
Thus, you can see that if your spouse has abandoned or deserted you in the marriage, it plays a significant role in the divorce process. In fact, in some states, abandonment can be the ground for filing a fault divorce!
Related Reading: 

What Is Desertion in Marriage & 5 Reasons Why It Occurs
Difference between abandonment or desertion and separation
The next concept to uncover in how does abandonment affect a divorce is the difference between abandonment and separation.
Whether it is desertion or abandonment, both are consequences of a spouse leaving the marital relationship and home without letting their significant other know about this and without any intention of coming back.
Separation, on the contrary, happens when both spouses are well-aware of the fact that the marriage is over. Whether the decision to end the marriage is mutual, at least the spouse that is leaving communicates this information to their partner.
Separations aren't a fault ground for divorce. In separations, couples communicate about the duration of the separation and if it will possibly lead to divorce (and when).
Either spouse does not randomly gives up important responsibilities. Crucial matters such as childcare, finances, etc., are discussed.
Abandonment or desertion in a marital relationship by a spouse is a fault ground for divorce in several states. When it comes to abandonment, the spouse leaves the marriage, marital home, and responsibilities without letting their significant other know.
So, divorce for abandonment is a possibility.
Related Reading: 

Help With Marriage Separation
You may as well watch this video to understand how a typical divorce differs from an abandonment divorce:
Types of abandonment
Learning about the types of abandonment is very important for understanding how does abandonment affect a divorce.
When it comes to understanding divorce abandonment, desertion in marriage can be broadly categorized into two types, namely:
1. Constructive abandonment
Although it has been mentioned that abandonment can be a ground for filing a fault divorce, one of the key ways to defend a fault divorce is on the grounds of constructive abandonment.
When a spouse leaves a marital relationship because their significant other has made it impossible to remain in the relationship and the marital home, the spouse leaving the marriage has the right to claim constructive abandonment.
Suppose a spouse is abandoning a marriage (without informing their spouse) because of marital misconduct (domestic violence, substance abuse, mental cruelty, physical cruelty, sexual violence, etc.). In that case, constructive abandonment can be claimed by the spouse who is leaving.
It is called constructive abandonment because the spouse (who has left) has left the marriage on the grounds of marital misconduct.
2. Criminal abandonment
The point of emphasis in understanding how does abandonment affects a divorce is criminal abandonment.
When an individual stops fulfilling their obligations, including support, protection, and care of their spouse, diagnosed with health problems, and minor children without any "just cause," it is called criminal abandonment.
Suppose your spouse is terminally ill and financially dependent on you, in a no-fault state, although you may be granted a divorce. In that case, you will still have to fulfill your financial obligations (in the form of alimony) towards your spouse.
However, when it comes to minor children, a parent is obligated financially to provide for their children (minor children), regardless of the child's health status.
Effect of abandonment in marriage on divorce issues
Let's finally look into the different aspects of how does abandonment affects a divorce. When it comes to abandonment, divorce, spousal abandonment can be a game-changer.
1. Proving abandonment
Firstly, proving that your spouse has abandoned you is fundamental to filing for a desertion divorce for people living in states that allow individuals to file for fault divorces.
Remember these points:
You must prove to the court that you've been subjected to spousal abandonment for a specific period.

The abandoned spouse must demonstrate to the court that their spouse refused to communicate with them.

The grounds for leaving (without communicating) must be shown to have no justification. The abandoned spouse must prove that they had not engaged in marital misconduct.

The abandoned spouse must also demonstrate that they intended to end the marital relationship and had no intentions of returning.
2. Child custody
Although there is always room for negotiation regarding child care, child support, parenting plans, and child custody between divorcing couples, for divorces filed on the grounds of abandonment, there is hardly any possibility for negotiations to occur for child custody.
Why? It's because often, spousal abandonment is unfortunately followed by child abandonment. So, the impact of abandonment on child custody is game-changing.
If your spouse has abandoned you and your children without any support, the court will most likely favor you for full or sole custody of your children.
However, in every divorce case involving minor children, the court will evaluate the best interests of your children, including whether child abandonment occurred, when deciding how to distribute parenting time and child custody.
Related Reading: 

Who has the Right of Custody Over a Child?
3. Division of property and alimony
Another significant aspect of figuring out how does abandonment affects a divorce is the topic of rights over the marital estate and alimony.
Often, people think that if they leave their marital home before filing for divorce, they lose their rights to the marital home and alimony. However, that's a misconception.
It's impossible that you remember that courts evaluate every divorce on a case-by-case basis for the proper division of property and deciding alimony.
Although there are situations when marriages irretrievably fall beyond repair, and there is a strong temptation to abandon everything, spousal abandonment, unfortunately, causes more issues than not.
Related Reading: 

What Is Alimony? Rules and How Does It Work?
Conclusion
Now that you're well aware of how does abandonment affects a divorce, always remember that it's best to opt for legal separation and then a divorce settlement rather than abandonment.
Share this article on
Want to have a happier, healthier marriage?
If you feel disconnected or frustrated about the state of your marriage but want to avoid separation and/or divorce, the marriage.com course meant for married couples is an excellent resource to help you overcome the most challenging aspects of being married.
More On This Topic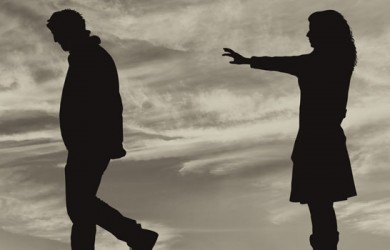 You May Also Like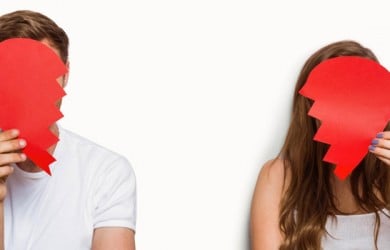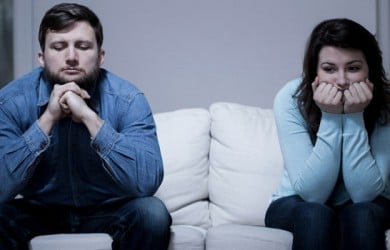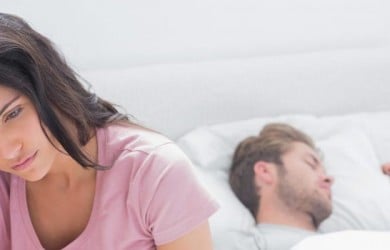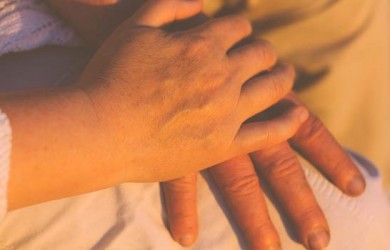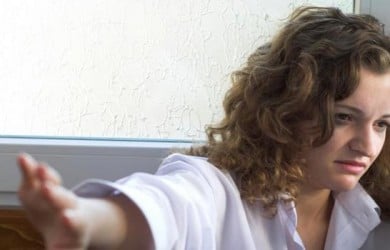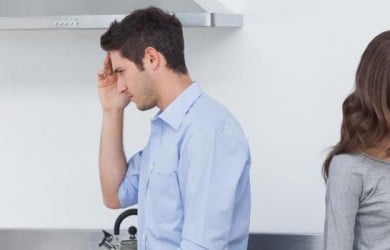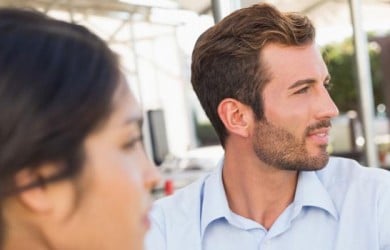 Popular Topics On Marriage Help