7 Symptoms of Fear of Abandonment & How to Overcome
Fear of abandonment is a powerful and pervasive emotion that can silently creep into the corners of our minds, affecting our relationships, self-esteem, and overall well-being. It's a fear that can haunt us from childhood experiences to adult relationships, leaving us grappling with a sense of insecurity and vulnerability.
The fear of being left behind or unloved is a primal instinct deeply ingrained in human psychology, yet for some, it can become an all-consuming anxiety.
In this article, we delve into the intricate web of fear of abandonment, shedding light on the seven key symptoms that often accompany it.
We'll explore the emotional rollercoaster that individuals experiencing this fear ride, ranging from intense anxiety to an overwhelming need for reassurance. But fear not, for this article isn't meant to exacerbate these feelings; instead, it aims to guide you toward a path of self-discovery and healing.
Throughout the following pages, we'll dissect each symptom, offering insights into their underlying causes and providing practical strategies to overcome them.
Whether you've personally battled with fear of abandonment or you're seeking to understand and support someone who has, this article will serve as a valuable resource, offering you the knowledge and tools to navigate the turbulent waters of this emotional challenge.
What is the fear of abandonment?
The fear of abandonment is an intense and persistent anxiety about the possibility of being left, rejected, or deemed unworthy of love and connection. Often rooted in early life experiences, it can manifest in both emotional and behavioral patterns, such as excessive clinginess, rapid attachment, or avoidance of intimacy.
This fear can impact various aspects of an individual's life, including relationships, self-esteem, and decision-making. While everyone may feel this fear occasionally, for some, it becomes a chronic concern, overshadowing their daily interactions and leading to self-sabotaging behaviors.
Recognizing and addressing this fear is crucial for emotional well-being and healthy relationships.
7 symptoms of fear of abandonment
The fear of abandonment is a deeply ingrained emotional response that can manifest in various ways, affecting an individual's behavior, thoughts, and relationships.
Recognizing the fear of abandonment symptoms is the first step towards understanding and addressing the underlying issues. Here are some key symptoms to be aware of:
1. Excessive clinginess or attachment
One of the most common symptoms is an overwhelming need to be close to someone, often to the point of smothering them. This can stem from the fear of being abandoned, leading the individual to constantly seek reassurance and validation from their partner or loved ones.
2. Rapid entry and exit from relationships
Individuals with a fear of abandonment might quickly become attached to someone, thinking they've found their "soulmate" after only a short period. Conversely, they might also exit relationships rapidly, especially when they perceive signs of impending rejection or abandonment.
3. Hypersensitivity to criticism
Any form of criticism or perceived rejection can be devastating. This hypersensitivity often stems from the fear of abandonment and rejection, making the individual constantly vigilant and defensive, even in situations where no real threat exists.
4. Jealousy and possessiveness
An intense fear of losing someone can lead to extreme jealousy, even in situations where there's no real threat. This possessiveness can strain relationships, as the individual becomes overly concerned about their loved one's interactions with others.
5. Avoidance of intimacy
Paradoxically, while some might cling, others might avoid intimacy altogether. This is because getting close to someone can amplify the fear of abandonment disorder, making it safer in their eyes to keep everyone at arm's length.
6. Compulsive behaviors and addictions
To cope with the overwhelming anxiety and pain associated with the fear of abandonment, some individuals might turn to compulsive behaviors or addictions. This can range from substance abuse to compulsive shopping or eating.
7. A constant need for validation
A deep-seated fear of not being "enough" can lead to a constant need for external validation. This can manifest as a relentless pursuit of achievements, compliments, or even social media likes.
What causes the fear of abandonment?
Fear of abandonment is a deeply ingrained emotional response that can manifest in various forms throughout an individual's life. This fear can stem from past traumas, learned behaviors, or inherent personality traits.
So, where does fear of abandonment come from? Here are a few explanations:
Childhood trauma and emotional abandonment
Early experiences play a pivotal role in shaping our emotional responses. Children who have faced traumatic events, especially those involving family members, often develop a fear of abandonment.
Such traumas can lead to a persistent tendency to identify with the aggressor, especially in children who have been emotionally abandoned by narcissistically self-preoccupied parents.
Borderline Personality Disorder (BPD)
BPD is characterized by emotion dysregulation, impulsivity, feelings of emptiness, and a pronounced fear of abandonment. Individuals with BPD often have unstable interpersonal relationships and may exhibit risk-taking behaviors.
Early developmental experiences
Children whose mothers have BPD may develop maladaptive representations of the caregiver-child relationship, leading to fears of abandonment and role reversals. Such children may also have incongruent and shameful representations of the self.
Both BPD and somatoform disorders involve significant problems in relationships and emotion regulation. Fear of abandonment can be a manifestation of emotional dysregulation, where individuals may fear both closeness and abandonment.
An intense fear of social rejection and abandonment is a central feature of individuals with BPD. Such individuals may have difficulty discriminating between different social situations and tend to overthink during social encounters that are not determined by others' intentions.
Effects of fear of abandonment
Fear of abandonment can have profound effects on an individual's emotional well-being and interpersonal relationships. This fear often stems from past traumas or early-life experiences and can manifest in various ways throughout one's life.
Individuals with this fear may constantly seek validation and reassurance from others, fearing that they will be left alone or rejected. This can lead to clingy or possessive behaviors in relationships, making them overly dependent on their partners.
Conversely, some might push others away, avoiding closeness to protect themselves from potential heartbreak. The constant anxiety and stress from fearing abandonment can also lead to physical symptoms like insomnia, fatigue, and digestive issues.
Moreover, it can exacerbate mental health conditions such as depression, anxiety disorders, and borderline personality disorder. Over time, the fear of abandonment can erode one's self-esteem, making them feel unworthy of love and companionship, further isolating them from meaningful connections.
How to overcome the fear of abandonment: 9 ways
Fear of abandonment is a deeply rooted emotional challenge that many individuals face. It can stem from past traumas, childhood experiences, or even genetic predispositions.
Overcoming this fear is essential for building healthy relationships and leading a fulfilling life. Here are 9 ways to address and overcome the fear of abandonment:
1. Understand the root cause of your fear
Delving deep into your past and understanding where your fear originates is the first step to addressing it. This could be due to childhood experiences, past traumas, or even certain life events. By recognizing the source, you can begin to process and heal from it.
2. Seek professional help
Therapists or counselors can provide valuable insights into your fear and offer coping strategies. Cognitive-behavioral therapy (CBT), for instance, can help you identify negative thought patterns and replace them with healthier ones. A professional can guide you through your emotions and offer a safe space to explore them.
3. Build a strong support system
Surrounding yourself with understanding and supportive friends and family can make a significant difference. They can offer reassurance, provide a listening ear, and help you challenge your fears. Remember, you don't have to face your fears alone.
4. Practice self-soothing techniques
When feelings of abandonment arise, having a set of self-soothing techniques can be beneficial. This could include deep breathing exercises, meditation, journaling, or even listening to calming music. These techniques can help ground you and reduce anxiety.
5. Challenge negative thoughts
Fear of abandonment often comes with a barrage of negative thoughts. Challenge these thoughts by asking yourself if they're based on facts or just assumptions.
For example, if you think, "They didn't call, so they must not care about me," challenge this by considering other possibilities, like they might have been busy or forgotten.
6. Communicate your feelings
Open communication is key in any relationship. If you're feeling insecure or fearful, express your feelings to your partner or friend. They might not even be aware of your fears and can offer reassurance. By voicing your concerns, you can work together to find solutions.
7. Focus on self-improvement
Building self-esteem and confidence can help combat the fear of abandonment. Engage in activities that make you feel accomplished, whether it's taking up a new hobby, joining a class, or setting personal goals. By focusing on self-growth, you can reduce dependency on others for validation.
8. Avoid jumping to conclusions
It's easy to misinterpret actions or words when you're afraid of being abandoned. Before reacting, take a moment to assess the situation objectively. Avoid making impulsive decisions based on fear. Instead, seek clarity and try to understand the bigger picture.
9. Accept that uncertainty is a part of life
It's impossible to predict or control every aspect of our lives or relationships. Accepting that uncertainty is a natural part of life can help reduce the fear of the unknown.
Remember, every individual, including you, has the right to personal growth, change, and evolution. Embrace change and trust in your ability to adapt and thrive.
Commonly asked questions
Fear of abandonment is a complex emotion with deep psychological roots. This section discusses the connection with disorders, its impact on individuals, associated attachment styles, and potential treatments, offering clarity on this profound emotional challenge.
Is the fear of abandonment always BPD?
No, fear of abandonment is not always indicative of Borderline Personality Disorder (BPD). While fear of abandonment is a hallmark symptom of BPD, it can also be present in other conditions or arise from personal experiences and traumas.
For instance, individuals with a history of childhood neglect, past relationship traumas, or other personality disorders might also experience this fear.
It's essential to avoid jumping to conclusions based solely on this symptom. A comprehensive assessment by a mental health professional is necessary to diagnose BPD or any other condition.
Check out the details in this video:
What does fear of abandonment do to a person?
Fear of abandonment can profoundly impact an individual's emotional well-being and behavior. It can lead to heightened anxiety, depression, and low self-esteem.
This fear often manifests in relationships, causing individuals to become overly clingy or dependent, seeking constant reassurance. Conversely, some might avoid forming close bonds altogether to prevent potential pain from abandonment.
Over time, this fear can erode one's self-worth, leading to feelings of inadequacy and the belief that they aren't deserving of genuine love or care.
What attachment style is fear of abandonment?
Fear of abandonment is most commonly associated with the "anxious-preoccupied" attachment style. Individuals with this attachment style often worry about their relationships and fear that their partners do not truly love or value them.
They might be described as "clingy" or "needy" and often seek constant reassurance from their partners. This attachment style is rooted in early childhood experiences where the child might have felt inconsistent caregiving or emotional unavailability from their primary caregivers.
Is the fear of abandonment treatable?
Absolutely, the fear of abandonment is treatable. Various therapeutic approaches, such as Cognitive-Behavioral Therapy (CBT), can help individuals address and overcome this fear. Talk therapy allows individuals to explore the root causes of their fears and develop coping strategies.
Group therapy sessions offer a platform to share experiences and feelings with others facing similar challenges. In cases where the fear results in severe anxiety or depression, medication might be prescribed.
Mindfulness practices and meditation can also be beneficial, helping individuals understand and manage their emotions better. With the right support and treatment, individuals can navigate and eventually overcome their fear of abandonment.
What triggers the fear of abandonment?
Fear of abandonment can be triggered by various factors, including past traumatic experiences of abandonment or rejection, such as a breakup or parental neglect during childhood.
Insecurity in current relationships, whether romantic, familial, or social, can also activate this fear. Low self-esteem and a negative self-image may intensify these feelings.
Additionally, any perceived signs of disinterest, distance, or inconsistency in the behavior of loved ones can trigger abandonment fears. These triggers often stem from a deep-seated need for emotional connection and validation, making individuals hypersensitive to potential threats to their relationships and well-being.
In a nutshell
Overcoming the fear of abandonment requires self-awareness, effort, and often professional guidance.
By understanding the root of your fears, seeking support, and actively challenging negative thought patterns, you can build stronger, healthier relationships and lead a more fulfilling life. Remember, you are not alone in this journey, and with persistence and determination, you can overcome this fear.
Share this article on
Want to have a happier, healthier marriage?
If you feel disconnected or frustrated about the state of your marriage but want to avoid separation and/or divorce, the marriage.com course meant for married couples is an excellent resource to help you overcome the most challenging aspects of being married.
You May Also Like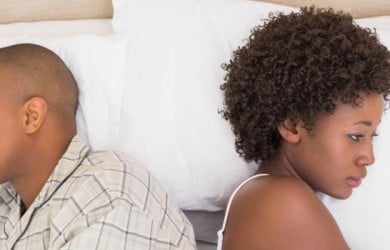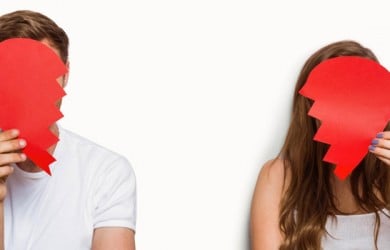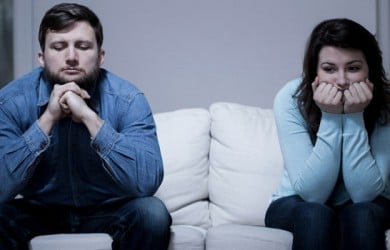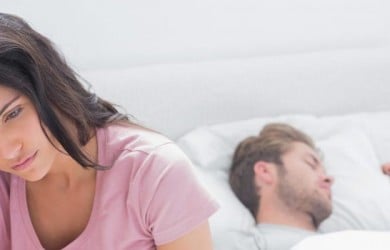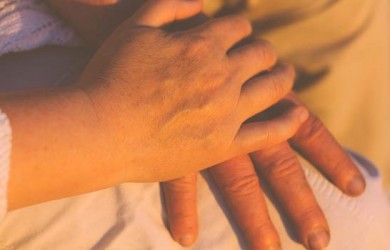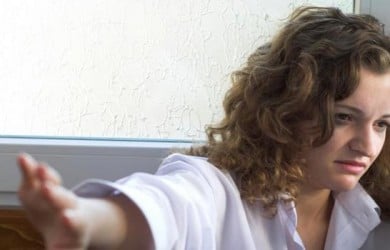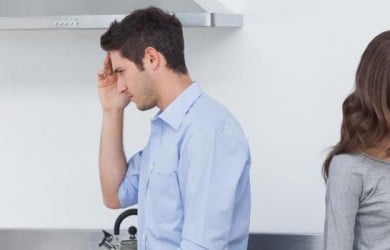 Popular Topics On Marriage Help