Best Wedding Vows Ever Heard
Would you love to write your own marriage vows? But, you are unsure of penning down the best wedding vows ever heard!
Well, writing wedding vows for him or her could seem to be a daunting task at the inception. Moreover, if you have no support, writing unique marital vows can seem next to impossible.
But, you don't have to let your dream of penning down marriage vows for her/ him crumble. After all, the wedding day is one of the most anticipated and precious times in your life.
In this article, you will come across a couple of amazing wedding vows ideas to write your very own marriage vows. All you have to make sure is, your spouse agrees to your idea of going about these unique wedding vows when you get married.
Do you both want original vows?
So, first things first!
You might have been dreaming about your wedding and the accompanying vows for years and years. But, are you sure that your fiance is in sync with your thought process?
If no, it is time to talk to your partner about the possibility of writing your own vows. After all, there is no harm in going with the traditional vows.
But, if writing original love vows is your priority, your partner too should agree to the same. After all, it is going to be their big day too, and you wouldn't want to upset them in any way.
How to begin writing your own marriage vows
Vows must come straight from the heart. It sounds clichéd, but your guests will hear if you have had trouble writing the vows.
Everything you say should be sincere and genuine.
It is okay to refer to some inspirational wedding vows ideas. But, in order to create the best marriage vows, do not stuff your vows with all kinds of clichéd love quotes.
Instead, make your vows one-of-a-kind!
It can be hard to come up with something unique and loving for your partner instantaneously, especially if writing has never been your strong suit.
Writing a wedding vow is not something that you simply just do. It requires a considerable amount of time and thought.
Ideas for your wedding vows might pop up unexpectedly, so be sure to have a piece of paper or note-taking app at the ready so you can write down new ideas.
Once you have some ideas on what your vow is going to look like, start writing. Just write for the sole purpose of writing. Your wedding vow will probably not be 100% to your liking on the first try anyway.
Just get your ideas out of your head and onto paper.
Still having trouble writing the marriage vows?
Let's take a look at some of the amazing marriage vows ideas that can inspire you for your endeavor.
The inspiration you need
Here are some of the most beautiful marriage vows. Use them for inspiration as you seem fit.
Adventurous wedding vow ideas
" ___, do you take ____, to be your partner in the adventure that lies ahead?

I promise to walk by you to the ends of the earth.

To love, encourage, and support you in your every endeavor.

I commit to opening myself up completely to you and share with you my entire being.

To share my laughter as well as tears.

I take her as my wife for now until death do us part?"
Love vows for him
"I choose you to be my husband/my wife, my partner in life.
I promise you my unconditional love, my fullest devotion, my most tender care.
Through the pressures of the present and the uncertainties of the future.
I promise to love you, honor, respect, and cherish you all the days of our lives.
You are everything I need.
And at this moment, I feel that all of my prayers have been answered.
I know that our love is heaven-sent, and I promise to be here forever and always.
I pledge to respect your unique talents and abilities to lend you the strength to reach your dreams.
I promise to take care of you, to encourage and inspire you, asking that you be no other than yourself.
From this day forward, you shall not walk alone.
My heart will be your shelter, and my arms will be your home."
Romantic marriage vows
" I, ___ choose you ____ to be no other than yourself.
Loving what I know of you, trusting what things I will discover.
I will

respect you as a person

, a partner, and an equal. There is little to say that you haven't already heard and little to give that is not already freely given.

Before you asked me, I was yours, and I am devoted to you in every way. I marry you with no hesitation or doubt, and my

commitment to you

is absolute. Do you take me to be your lawfully wedded husband/wife?"
Modern wedding vows
"I take you as you are, loving who you are now and who you are yet to become.

I promise to listen to you and learn from you, to support you and accept your support.

I will celebrate your triumphs and mourn your losses as though they were my own.

I will love you and have faith in your love for me, through all our years and all that life may bring us."
Last word of advice on writing your marriage vows
The beautiful marriage vows might have inspired you. So while you still feel inspired, make use of the following tips and make an initial draft for your love vows for your partner.
What promises do you want to make towards your partner?

What is the single greatest thing about your partner?

When did you know you found 'the one'?

What does your marriage mean to you?

What is your favorite memory of your partner?
Good luck with writing your own personalized vows!
Also, writing incredible marriage vows does not ensure a happy and healthy married life. Watch the video given below to find happiness in your marriage, in the real sense.
Share this article on
Want to have a happier, healthier marriage?
If you feel disconnected or frustrated about the state of your marriage but want to avoid separation and/or divorce, the marriage.com course meant for married couples is an excellent resource to help you overcome the most challenging aspects of being married.
More On This Topic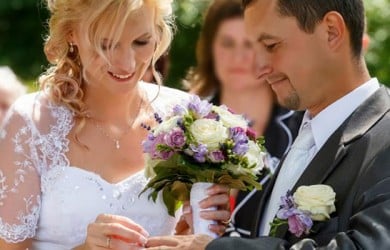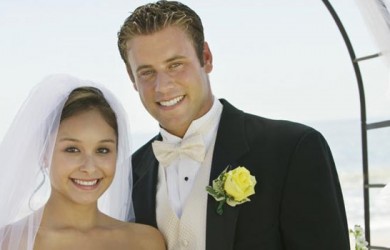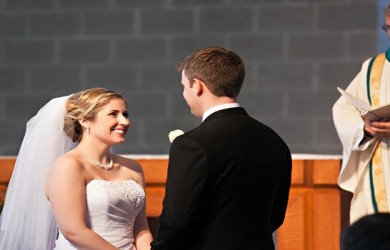 You May Also Like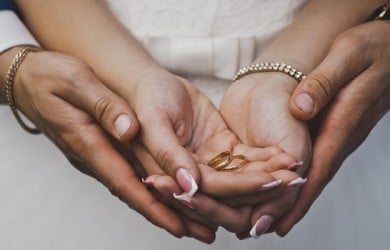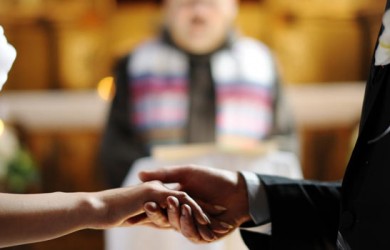 Popular Topics On Getting Married