What Are Online Psychiatry Services for Relationship Wellness
When your relationship is troubled, your mental health suffers, and vice versa.
It's important that a couple should work together to address issues and fears to fix their relationship.
Have you ever heard of online psychiatry services?
Learn how online psychiatry can support your partner's journey to better mental health and strengthen your relationship.
What is the importance of mental health in relationships?
Mental health may be one of the most critical factors in thriving relationships.
Aside from the other foundations, mental health shapes our emotional responses, communication, and coping abilities.
When partners prioritize mental well-being, they create a foundation of understanding and support.
Healthy mental states foster empathy, patience, and resilience, enabling couples to navigate challenges effectively.
On the other hand, failing to prioritize mental health can create tension in relationships, resulting in miscommunication and disputes.
Transitioning to virtual psychiatry services
Transitioning to online psychiatric services requires a smooth adjustment process.
Discuss the change with your current mental health provider, ensuring they offer online sessions.
Ensure you have a secure and private space for virtual sessions and familiarize yourself with your provider's technology and platform.
Communicate your preferences and concerns with your therapist to maintain continuity in your treatment.
Also, psychiatry online appointments offer flexibility and convenience.
The popularity of virtual psychiatry services
The popularity of online psychiatry services has surged in recent years, driven by various factors.
Accessibility and convenience are essential, as individuals can now access mental health support from the comfort of their homes.
The pandemic has led to a rapid increase in online mental health services use.
With increased awareness and the proven efficacy of online psychiatrist therapy, it's no surprise that these services have become widely embraced and valuable for those seeking mental health support.
5 benefits of virtual psychiatry services for couples
"What does a psychiatrist do for mental health, and is it the same with online psychiatry services?"
Learning what conditions can psychiatrists treat will enable you to understand its benefits.
Psychiatrists specialize in mental health.
These professionals use therapy, medication, and assessments to help people and couples manage their symptoms and improve their well-being.
What about virtual psychiatry services?
An online psychologist may offer many advantages for couples seeking to enhance their relationship and mental well-being.
Here are 5 key benefits
1. Convenience and accessibility of sessions
The most apparent benefit is the convenience of virtual psychiatry services. Couples can access therapy sessions from the comfort of their own home, eliminating the need for travel or time off work.
2. Enhanced privacy
Online sessions provide a discreet environment for couples to discuss sensitive issues. You feel at ease when you share your thoughts and feelings without the fear of being overheard or judged by others. This increased privacy often encourages more honest and open communication.
3. More excellent choice of providers
Virtual psychiatry services open up a broader pool of qualified therapists and psychiatrists. Couples can choose a professional specializing in their specific needs, whether it's relationship counseling, individual therapy, or medication management.
4. Better flexibility in scheduling
Online sessions offer greater flexibility in scheduling appointments. Couples can find time slots that work for partners, reducing scheduling conflicts and making therapy more accessible. This flexibility also enables those with busy lifestyles to prioritize their mental health.
5. Reduced stigma
Online therapy has contributed to the destigmatization of seeking mental health support. Couples may feel more comfortable pursuing virtual psychiatry services, as it removes the perceived social stigma often associated with traditional in-person therapy.
Since we are talking about therapy, how much do you know about EFT or emotionally focused therapy?
Steph Anya, LMFT, discusses EFT and its benefits. Watch the video:
How do you choose the right online psychiatry service?
"I want to search for the best psychiatry help near me. What else should I consider?"
Selecting the right online psychiatry services will require careful consideration.
To ensure the best online psychiatrist, start by verifying the credentials of the service providers, ensuring they are licensed and experienced in your specific needs.
Ensure you evaluate the platform's security and privacy measures to protect sensitive information.
Compare costs, insurance coverage, and available appointment times to fit your schedule and budget.
Read reviews and seek recommendations from trusted sources or healthcare professionals.
Choose a service that aligns with your comfort level and therapeutic rapport with the provider.
5 challenges that you can face and how to overcome them
Navigating online psychiatry services can be challenging, but proactive approaches can help overcome obstacles.
1. Technology issues that can interrupt sessions
Technical glitches, poor internet connectivity, or unfamiliarity with the platform can disrupt sessions.
Ensure a stable internet connection, test equipment beforehand, and familiarize yourself with the platform. Providers often offer tech support if issues arise.
2. Privacy concerns while in session
Maintaining confidentiality may be a concern in a home environment.
Create a private, quiet session space and use headphones to prevent eavesdropping. Discuss your concerns with the therapist, who can also take precautions.
3. Limited non-verbal cues
Online sessions may limit non-verbal communication, making it harder for therapists to pick up on cues.
Overcome this by expressing yourself explicitly and sharing feelings and reactions openly.
4. Unavoidable distractions
Home-based therapy can be susceptible to distractions from family members, pets, or environmental noises.
Communicate your need for a quiet environment with those around you, and consider noise-canceling headphones if needed.
5. Lack of personal connection
Building a therapeutic relationship online may feel different from in-person sessions.
Be patient and allow time to establish rapport. If the connection doesn't feel right, don't hesitate to discuss this with the therapist or consider trying a different provider.
Remember that online psychiatry services offer significant advantages and are a valuable resource for mental health support.
4 must-know ethical considerations while choosing online psychiatry for couples
Are you thinking of getting a psychiatrist online medication?
When considering online psychiatry for couples, it's crucial to be aware of and address several ethical considerations to ensure a safe and effective therapeutic experience:
1. Take time to verify the therapist's qualifications and licensing
Ensure the online psychiatry service and therapists are qualified and hold a valid license to provide mental health care. Verify their credentials, certifications, and professional memberships.
2. Check the terms, privacy, and confidentiality
Online therapy should uphold the same standards of confidentiality as in-person sessions.
Ensure that the platform used for sessions is secure and HIPAA-compliant. Discuss privacy concerns with your therapist and inquire about their policies for protecting your personal information.
3. Make sure that there is informed consent
Both partners should provide informed consent for therapy, understanding the goals, methods, and potential risks and benefits.
The therapist should clearly explain their approach and treatment plan, allowing couples to make informed decisions about their mental health care.
4. Conflict of interest
Online therapists must avoid conflicts that could compromise the therapeutic relationship.
Conflict of interest includes refraining from engaging in dual client relationships, such as personal or financial connections, that may hinder objectivity.
Commonly asked questions
Want to know more about online psychiatry services? Here are some more questions that we've answered.
How does virtual healing work for couples?
Virtual healing for couples offers transformative benefits.
It provides a convenient and private platform for couples to address relationship challenges, improve communication, and enhance emotional intimacy.
Online therapy also facilitates access to specialized professionals and flexible scheduling, reducing barriers to seeking help.
Through virtual healing, couples can strengthen their bonds, resolve conflicts, and work together towards a healthier and more fulfilling partnership.
Why should you consider couples' virtual psychiatry services for your relationship well-being?
Couples can improve their relationship well-being with the convenience of accessing professional support through virtual psychiatry services from the comfort of their own space.
This approach enables partners to resolve conflicts, enhance communication, and strengthen emotional bonds.
An effective online therapy service eliminates geographical barriers and offers flexible scheduling, making it a practical choice for nurturing a healthier and more harmonious relationship.
How can I find the best online psychiatry service for my relationship
Finding the best online psychiatry service for your relationship involves research and careful consideration.
Start by seeking referrals from trusted sources or healthcare professionals. Verify the credentials and experience of your potential providers.
Evaluate factors like cost, insurance coverage, and scheduling convenience.
Read reviews and, most importantly, choose a service that aligns with your relationship needs and offers a comfortable and trusting therapeutic environment.
What can I expect during a virtual therapy session for couples?
You can expect open and guided conversations with a trained therapist during a virtual therapy session for couples.
Your therapist will help you and your partner explore relationship challenges, improve communication, and work towards common goals.
Sessions may involve sharing feelings and experiences, learning coping strategies, and practicing healthy communication techniques.
The therapist will facilitate a supportive and confidential environment to nurture relationship growth.
What is the future outlook for virtual healing in couples therapy?
The future outlook for virtual healing in couples therapy is promising.
As technology advances, online therapy will likely become more sophisticated and user-friendly.
It will offer even greater accessibility, providing couples with tailored support and resources.
The convenience and destigmatization associated with virtual therapy will likely result in its continued growth and acceptance as a valuable tool for fostering healthier, more resilient relationships.
To keep the relationship healthy
Virtual psychiatry services are transforming the landscape of couple's therapy.
It offers accessibility, convenience, and specialized support.
As technology evolves, the future holds even more tremendous promise for these services.
Couples can look forward to enhanced well-being and strengthened relationships through the continued growth of virtual healing in couples' therapy.
Share this article on
Want to have a happier, healthier marriage?
If you feel disconnected or frustrated about the state of your marriage but want to avoid separation and/or divorce, the marriage.com course meant for married couples is an excellent resource to help you overcome the most challenging aspects of being married.
Learn More On This Topic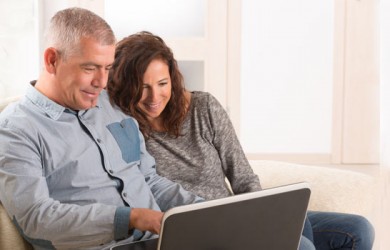 You May Also Like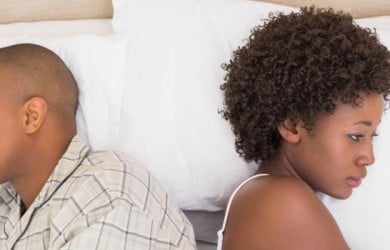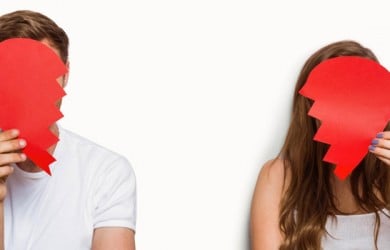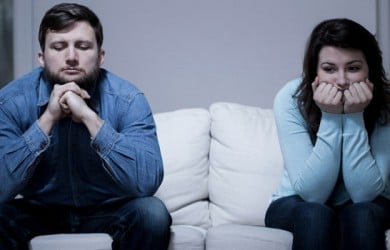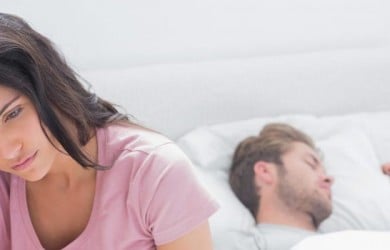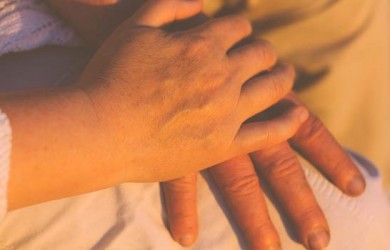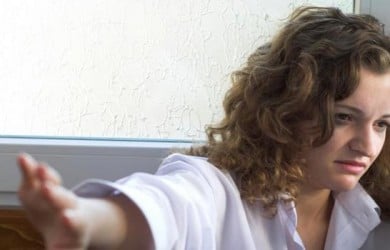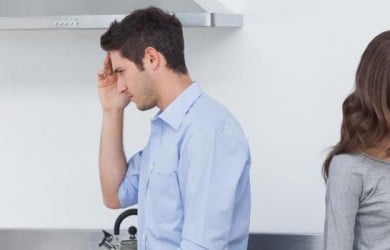 Popular Topics On Marriage Help