Overcoming Obstacles to Self-Love
There are many kinds of obstacles that keep you from feeling happy. They keep bringing you down or remind you of your shortcomings and failures constantly. But remember that these obstacles are not permanent. Most of these obstacles to happiness are what you have built yourself and it is possible to deconstruct them and set yourself free on the road to happiness and self-love.
We are so used to blaming others for our unhappiness that we forget that nobody can make things better or worse for us. We are the only ones who are the sole controllers of everything that goes on in our life. Life throws challenges at us all the time; this is something that we cannot control.
We can control our happiness, yet we don't do so based on the misconception that this is something that is not in our hands.
Below, is a list of common obstacles that keep you from being happy and how can you overcome each of them.
Being bored
Being bored makes you feel unhappy.
It is a major obstacle to happiness. It makes you feel that you have nothing to do and nobody to have fun with. It keeps you under the impression that you have no excitement in life.
But you can easily take charge of the situation and change things for yourself. All you have to do is get up and get going. Go for a walk, give a friend a call and plan to meet-up, or read a book that you love. Anything that gives birth to excitement, enthusiasm, or curiosity is a great option to get over boredom. This only means that you have time on your hands to invest in yourself. So invest this time in cultivating a relationship with yourself.
Being bored is a state of mind and you can change it since you are the controller of your mind and thoughts.
Feeling psychological pain
All of us have faced situations in life that have affected us greatly.
We can't forget what happened in our past. At times, we are just scared of being happy, fearing that our happiness will be short-lived. The pain from the past haunts our present and ruins our future. If you have had a tough and tragic past, and you are under a lot of psychological pain, you probably feel like happiness is an unattainable state for you. This is a major roadblock to happiness.
However, you can make things better. You need to accept whatever has happened in the past and move past it. As long as you remain in a state of denial, you won't be happy in the present.
Negative self-talk
Everyone has an inner critic who they talk to.
You talk to your inner self for advice and opinions. However, this inner critic can be ruthless. For some people, the inner critic is a negative presence. It keeps discouraging, de-motivating, and judging them. It never lets them feel happy.
You may think this critic inside you is beyond your control but no, it is not. All you have to do is give this inner self a shut up call and start talking positively with yourself. You will be amazed at how much of a difference this move can make. You will start feeling light and happy just by some positive self-talk! Imagine this.
If you were in love with a person, would you try to tear them apart with negativity? Then why do it to yourself?
Not acknowledging the good
One of the biggest obstacles to happiness is not acknowledging all the good things in life.
If you keep comparing yourself to others, you can never be happy. Looking at everything others have and what's lacking in your own life will only make your life miserable.
To be really happy, you have to stop comparing yourself to others. You need to open your eyes to the good things that you have in life. They don't have to be material things. They could be meaningful relationships, good health, or a job that doesn't pay good enough but is something that you love!
Worrying
The key to being happy is to stop worrying and overthinking.
Worrying about things that you can't change is pointless. It consumes your energy and leaves you miserable and unhappy.
Think about how you can enjoy your present to the fullest rather than holding onto worries that have no basis. In the path to self-love, leave aside worries and you will see that you will become physically and mentally healthy as well.
Feel like you've let these obstacles get in the way of your happiness? Make a conscious decision to be happy today and have the courage to overcome these obstacles to happiness to see the difference self-love makes to your life!
Share this article on
Want to have a happier, healthier marriage?
If you feel disconnected or frustrated about the state of your marriage but want to avoid separation and/or divorce, the marriage.com course meant for married couples is an excellent resource to help you overcome the most challenging aspects of being married.
More On This Topic
You May Also Like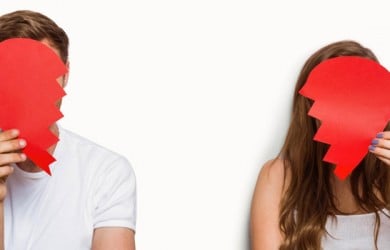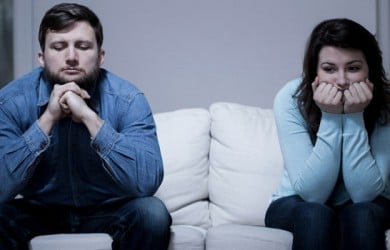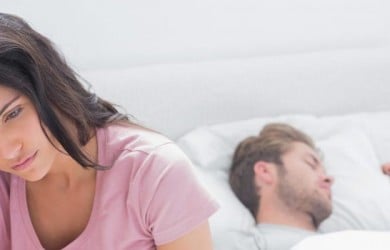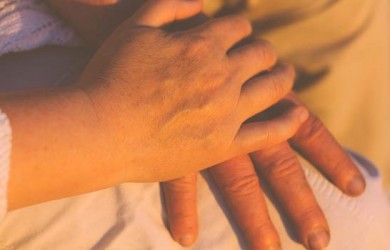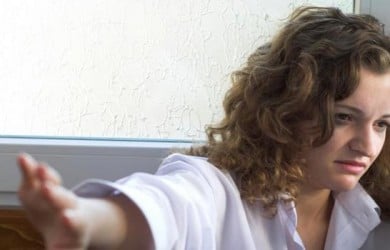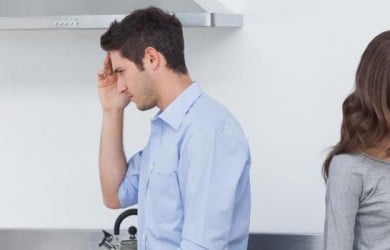 Popular Topics On Marriage Help