10 Types of Couples Therapy: Which One Is Better for You?
If you are thinking about couples therapy for your relationship, there are many types that you can take advantage of. Here's a look at some of the types of couples therapy and how they may be able to benefit your relationship. Keep reading for more details.
What is couples therapy?
Just like it sounds, couples therapy is therapy for couples. It is designed to help a couple learn how to move past the same arguments, get over grudges, and learn how to communicate better, among other things.
Different types of couples therapy may be right for your relationship, depending on what you are experiencing with your partner. You can work with a therapist to find out more about how to solve problems or understand each other better.
Some people use couples therapy as a way to help repair their marriage before they decide to separate or divorce, but you don't have to be at this point to consider counseling. You can work with a therapist even if you are in a strong and loving relationship.
10 types of couples therapy
There are several types of couples therapy that you can take advantage of. Here's a look at some of the most popular types to think about.
1. Counseling before marriage
Sometimes, a couple may want to be counseled before they get married. This could help them determine if getting married is a good choice for them, and it may also help them get a better look at what to expect when they get married.
While this can be done with a licensed therapist, some people rely on their pastor or priest to counsel them before they marry.
Remember that even if you don't plan to get married, any couple could benefit from counseling for many reasons. If you don't get along well, if your fights seem like they are always about the same topic, or if you want to talk to each other, these things can be worked on in therapy.
2. Psychodynamic therapy
If you know what keeps you going and what makes you afraid, these things can change your life. This is the principle behind psychodynamic therapy. Once you can uncover the things affecting your life and your drive to do better, you can determine if they are reasonable and change your behavior.
Talking about these things helps you understand yourself and your partner, which helps you communicate better.
3. Cognitive behavioral therapy
CBT is designed to help you understand why you think or act a certain way and then change these things if they are flawed or when you want to change them.
A therapist utilizing cognitive behavioral couples therapy techniques will likely give you couples therapy exercises to discover how you act and think in certain situations.
Then you will see how differently you may behave versus your partner and work on these things together.
4. Emotionally focused
When it comes to emotionally focused therapy, this involves understanding your attachment to the other person and addressing it if it needs to be altered. Overall, this can help you bond better with your mate, where you can change your behavior and how you interact with one another.
A 2019 study concluded that this type of therapy can lead to higher couple satisfaction for some people that utilize this therapy.
5. Individual counseling
Even though it is called couples counseling, it doesn't mean you have to show up as a couple. If just one person wants to seek counseling, it may still benefit you.
For instance, through individual counseling, you can work out your role in the relationship, learn more about your behavior, and address it if there are things that concern you.
6. Narrative therapy
Of the many types of couples therapy, narrative therapy may interest you. It involves a couple telling stories about their relationship.
Describing things that have happened within their marriage may give a counselor a view of how events unfolded and what may have been a more productive way to handle the situation.
A therapist will talk to you about the events and offer advice on how the situation may have changed if you had addressed your behavior. In other words, rewriting your stories to make them beneficial for your marriage, in the hope that you will note what you may want to do next time this issue arises.
7. Solution focused
Does it seem like there are too many problems in your relationship? Solution focused therapy allows you to turn those problems into solutions.
A counselor may ask you to engage in couple therapy activities, so you can think about how to solve problems you are facing rather than consider them insurmountable issues.
Related Reading

: 

Emotionally Focused Couples Therapy to Strengthen your Marriage
8. Marriage counseling
One of the types of couples therapy that you may have heard of before is marriage counseling. It doesn't matter if your marriage is on the rocks or if you feel like you have a solid relationship since a therapist may provide additional support for you and help you build your marriage more.
Related Reading

: 

7 Effective Counseling Characteristics of Experts
9. Reflective listening
With reflective listening, you must sit quietly and listen to your partner talk. Then you tell them how their words make you feel productive.
A therapist will provide activities for couples therapy with this type of treatment, so you can work through issues and talk to each other in a respectful and effective way.
10. Imago therapy
This therapy involves thinking about scenes from your childhood and describing them in a therapy setting. Talking about your life as a kid can let a professional know if there is any trauma associated with how you are processing events, which may also be affecting your relationship.
It may help you learn more about yourself and about your expectations in your marriage, where you can adjust things if you want to.
10 benefits of couples therapy
Regardless of what types of couples therapy you take advantage of, there are benefits associated with this type of therapy. Here are some benefits to look forward to.
1. There is a neutral person to talk to
When you work with a therapist, you will have someone to talk to about the marriage which isn't there to judge or argue with you. Instead, they will tell you what they observe and could offer you advice on how you may want to address your thinking or your behavior.
2. You can work out differences
Many people visit with a therapist to work out old issues or problems. Talking about these events in a place other than your home may make it easier to tell your true feelings. Then you can move on and resolve hurt feelings you have with one another.
3. You can learn how to communicate
Taking advantage of couples counseling therapy can allow you to learn how to communicate with your partner more effectively. Research shows that poor communication may cause burnout in many marriages, but when this is worked on through therapy, this type of burnout is reduced.
For more information on couples' communication, check out this video:
4. Boundaries can be discussed
You may not have established boundaries when you get together but therapy is a place where you can discuss what you expect and what you don't want to put up with. Then, as a team, you can make compromises where you need to and agree on the parameters of your relationship.
5. Trust may be built up
If you are unable to trust each other, this can be tiring. However, trust can be built with a counselor's help, where you can feel more comfortable around each other and invest more of yourself into the relationship.
Related Reading

: 

15 Ways on How to Build Trust in a Relationship
6. Improves overall intimacy
When you are having trouble being intimate with each other and don't know what to do, you may need couple therapy tips to show you what you are doing and how you need to fix this.
7. You can learn more about each other
Do you know everything about your partner? If you don't, therapy can help you learn more about what you want to know. There may be deep-seated traumas and experiences you never heard about, which can be revealed with a counselor's guidance.
8. Learn how to change unwanted behaviors
Certain types of couples therapy are designed to help you change unwanted behaviors. If you need help with this, taking advantage of these techniques can make a big difference in your life and marriage. It may also allow you to let go of things affecting you negatively for years.
9. More happiness in a relationship
When you can talk to each other without fighting, are more intimate, and understand one another better, this can lead to more happiness and satisfaction in the relationship. You may be a more cohesive unit that can talk and make decisions together.
Related Reading

: 

6 Damaging Beliefs About Happiness You Are Unaware Of
10. Learn how to balance everything
It can be difficult to balance your marriage and everything else you have to do. However, through therapy, you can learn more about how to add quality time with your partner into your schedule instead of worrying about everything else first.
Some commonly asked questions
Couples therapy can save you from a lot of toil and confusion. It can set you on the right and healthy path that can save your relationship.
When should couples go for couples therapy?
There are a few reasons you may want to consider couples counseling for your relationship. If you have just gone through a major event, you are having trouble trusting each other, or you seem to argue more than you get along.
A therapist can help you work through your problems and begin to get along with each other better.
Of course, you don't have to have any issues within your relationship to think about couple therapy. You can go even if you just want to learn how to communicate better or how to understand each other better.
Overall, you can seek therapy for your relationship at any time, whether you feel like you may get divorced or you are in a happy marriage.
What is the most effective therapy for couples?
The most effective type or types of couples therapy will differ from relationship to relationship. However, some experts think emotion focused therapy can be quite effective for most couples. This differs from the emotionally focused therapy mentioned in the list above.
With this type of therapy, you will need to determine your emotions and how they make you feel. Determining what these emotions are could help you communicate better.
Will couples therapists recommend divorce?
It is unlikely that a therapist will recommend divorce, no matter what the circumstances are. This is because a couples therapist should remain neutral during the therapeutic process and allow the couple to determine what they want to do concerning their relationship. Ultimately, they decide to make it.
How does couples therapy work?
When a couple visits with a therapist, they will do their best to learn more about you. Once they have met with you a few times and understand the weaknesses in your relationship, they will likely have a good idea of what the treatment plan should look like.
For instance, if you want to learn how to communicate better, there will be a specific action plan to meet this goal. Every couple is different, so their treatment will be different.
This means that the therapy for couples techniques will differ from person to person. If you are interested, you can talk to a therapist today to learn more about how they can help you and your relationship.
Final takeaway
When you may want to take advantage of couples therapy, keep in mind that there are many types of couples therapy to choose from once you visit with a therapist.
Be sure to talk to them for the best advice and find out how you may improve your relationship. There are many possible benefits to reap when you are ready to get help.
Share this article on
Want to have a happier, healthier marriage?
If you feel disconnected or frustrated about the state of your marriage but want to avoid separation and/or divorce, the marriage.com course meant for married couples is an excellent resource to help you overcome the most challenging aspects of being married.
More On This Topic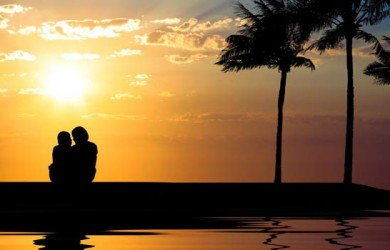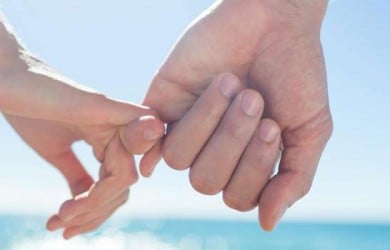 Recent Articles
You May Also Like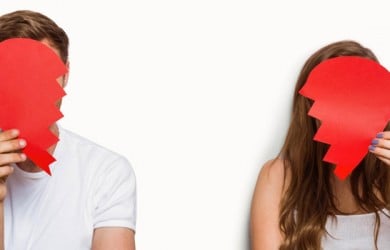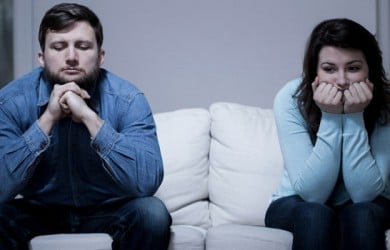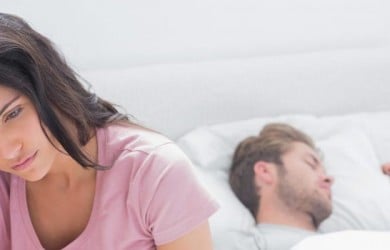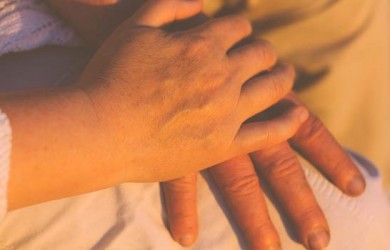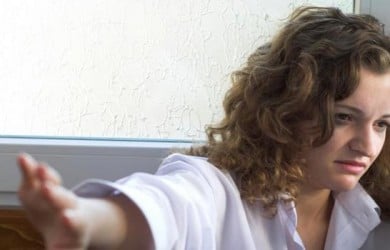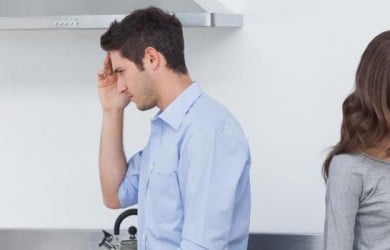 Popular Topics On Marriage Help